*National Association of Realtors Statistics
*Property Taxes Due: Maui County
*Interest Rates
*Dakine Reggae Festival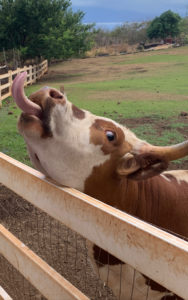 Your Local West Maui Updates!
Each month Kimberly, Principal Broker of Living Maui Real Estate, shares insight on the real estate market, interest rates, event, weather, & more.
National Association of Realtors
Trying to make sense of the news? In a current article in the National Association of Realtor, they discuss the Pending Home Sales. "Pending home sales declined marginally after recording a notable gain in May, with both month-over-month and year-over-year contract signings slipping 1.9% in June."
Due to no inventory or properties to sell, there are less contracts and the amount of homes pending are slightly down 1.9%.
Not to be confused, the new stats will be released next week for July 2021.
Interest Rates are still very attractive. If you are on an interest only loan or are in the market to purchase, financing is your friend. Check out the rates sheet.
Keep in mind, the rates vary by:
Debt to Income Ratio
Down Payment
Credit Score
Realtors Association of Maui has provided June Real Estate Statistics for West Maui.  Figures reflect both Residential Homes and Fee Simple Condos.
If you have interest in Kihei and Wailea, please contact Kimberly directly.
DaKine Reggae Music Festival
In need for live outdoor entertainment in Maui?
Check out the DaKine Reggae Music Festival, all day event and all ages welcome , in Kihei on Saturday July 31, 2021.
1136 Uluniu Rd
Maui County Property Taxes due: August 20th
The first half of the fiscal year payment is compounded for July 1st through December 31st. However, that payment does not get mailed till late July. Please look for: County of Maui, Department of Finance, Treasury division. You should have received a letter this week, by mail.
If you would like to view online, please go to the County of Maui website or phone them directly.
Looking up your Tax Map Key: Link 
Direct: 808-270-7697
Living Maui Real Estate has been committed to their clients and individual needs. Schedule an appointment to further discuss your real estate goals.
The next time you are near or around Kaanapali, please remember to contact Kimberly to join you for your next cup of coffee. Owner and principal broker of Living Maui Real Estate, Kimberly will assist with relocation, market statistics, or transitions of your real estate portfolio.
Featured Living Maui Real Estate Properties
Join Us For More of the Living Maui Lifestyle.
Send us your name and email and we'll send you our bi-monthly email updates; featuring everything our beautiful island of Maui has to offer!