TopOceanfront Condominiums, Kaanapali
What qualities create a superior property? It comes down to the amenities. An elite condominium will supersede its neighbors by having a white sand beach, fitness facilities, a business area, large lanai, pool, tennis courts, close proximity to restaurants and shopping, walking path, Concierge, Spa, and premier snorkeling. Oh yeah, it has an ocean view! What if I gave you three properties in Kaanapali that have all these specifics? Whaler on Kaanapali Beach, Honua Kai, & Kaanapali Alii are the top oceanfront condominiums in Kaanapali, Maui, that are available to purchase with full ownership interest!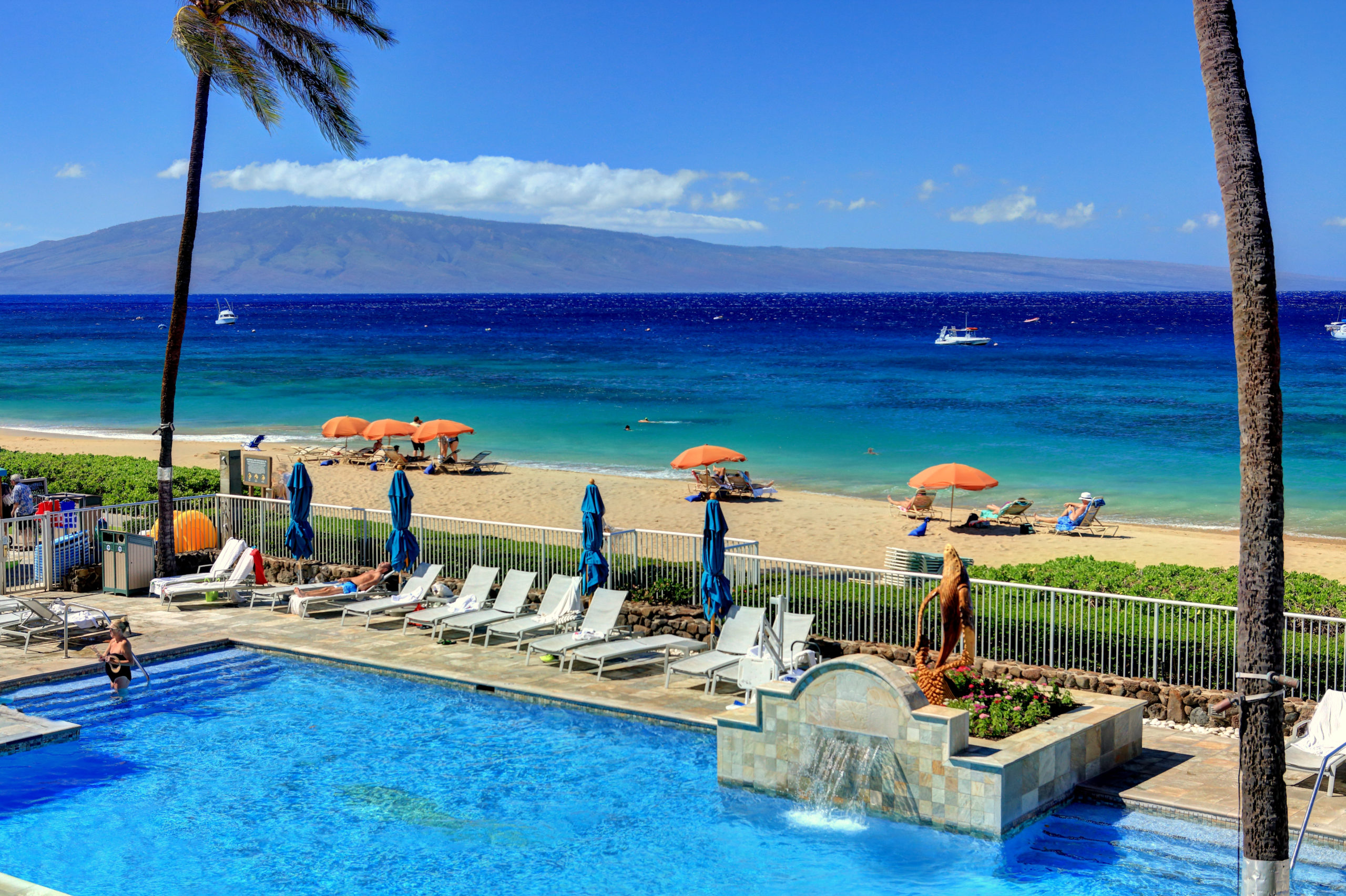 Whaler on Kaanapali Beach
First, having two towers, there are 360 condos, 12 stories, and rooms varying from studios to two bedrooms at the Whaler. Not to confuse you, this property has undergone a Full restoration, lasting several years. From the court yard, balconies, front desk, tennis courts, interior and exterior of building, there is nothing on the premises that has not been addressed. Aston is the onsite management program, waiting to assist. The Whaler on Kaanapali Beach was built in 1974 and services guests from around the world. The Whaler on Kaanapali Beach has oceanfront BBQs and beach paths, underground parking, steps to dining and Whalers Village, and one of two properties available for purchase on the original south end of Black Rock. It is a must on your list of places!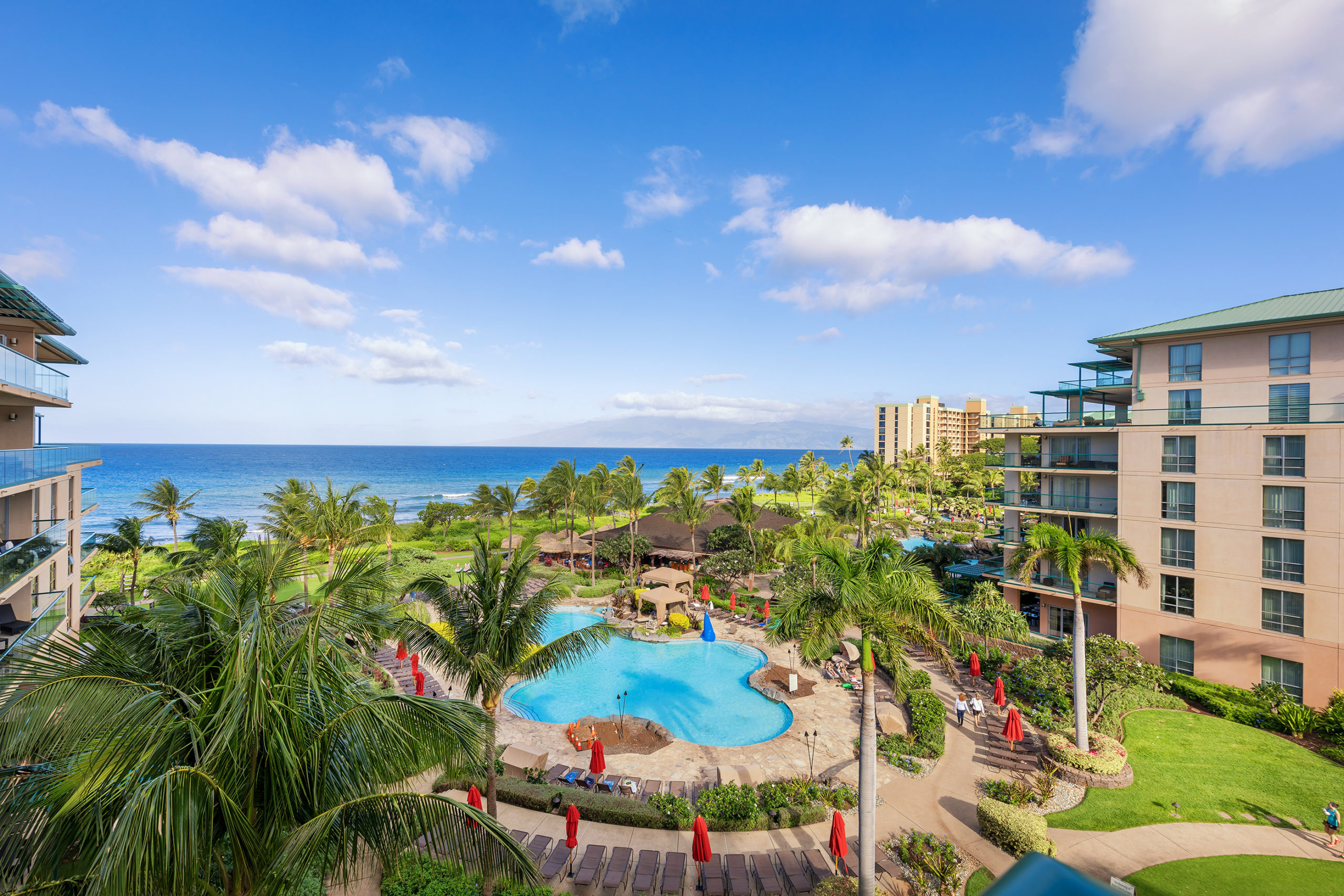 Next, Honua Kai is one of the newest developments in west Maui, on the north end of Black Rock. It has over 700 condominiums ranging from studios up to ginormous three bedroom suites. The developer had high end taste. All the units have matching granite throughout. The appliances are Bosch, including the refrigerator, dishwasher, and microwave.  If the room is not appealing, perhaps the multiple pools, Spa, Dukes Restaurant or Aina Coffee Shop are a few stops where you will spend your time! Who can pass up a water slide?
Last but not least, the Kaanapali Alii is comprised of four buildings (not including the front desk & workout faculties) , totaling 264 units. Think large at the Alii. Not only are the condos extremely spacious but the quality of the service is as well. Destination Hotels are on property and the managing team. Whether it is walking up to the front desk, clay tennis courts, or out the the cabanas, your family will be greeted with a friendly hello and small chatter. The guests, owners, and staff offer endless Aloha.
Kaanapali... Where the World Comes to Play~
Dining
Sailing
Surfing
White Sandy Beaches
Black Rock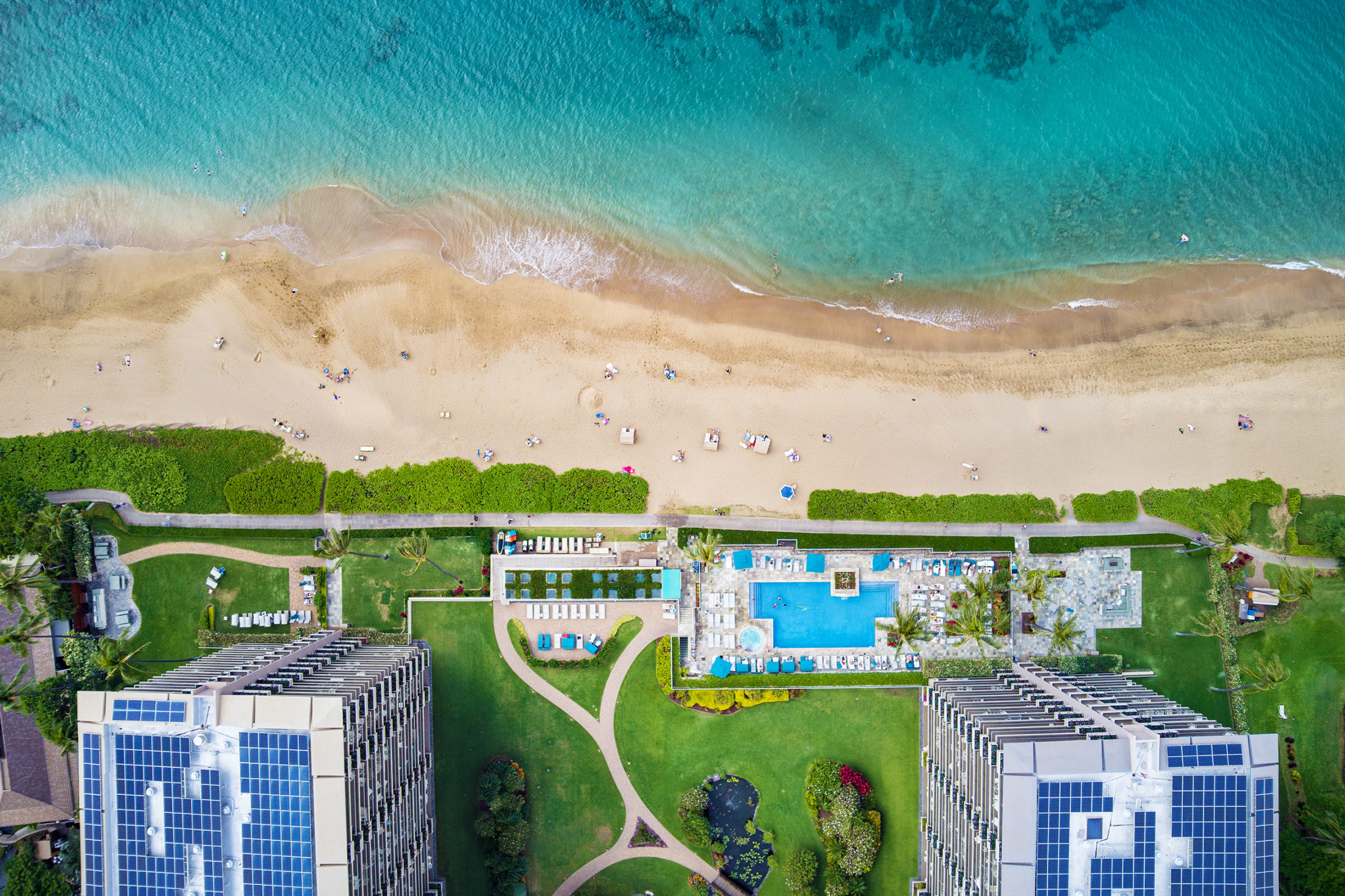 Let's face it, no matter what area of the  world,  vacations are to get away from cell phones, daily chores, electronics, and traffic.  The lifestyle in Kaanapali, at one of these three desired properties, serve the purpose of your traveling needs.
From Kihei / Maalaea /Lahaina / Kaanapali: Take the Honoapiilani Hwy (30) North / West. After traveling through Lahaina, look for Kaanapali Parkway light and turn left. Makai (toward the ocean), take Kaanapali Parkway approximately a quarter mile. Destination will be on the Left, Whaler on Kaanapali.
The easiest way to commute through Kaanapali is the Trolley. Residing in Kaanapali? Catch a ride on the free Kaanapali Trolley.
Living Maui Real Estate Featured Properties
Join Us For More of the Living Maui Lifestyle.
Send us your name and email and we'll send you our bi-monthly email updates; featuring everything our beautiful island of Maui has to offer!
If you are interested in more information on the real estate in the area, contact Kimberly. Owner and Principal Broker of Living Maui Real Estate, she will walk you through the statistics, contingencies, and escrow process for purchasing a Maui property.