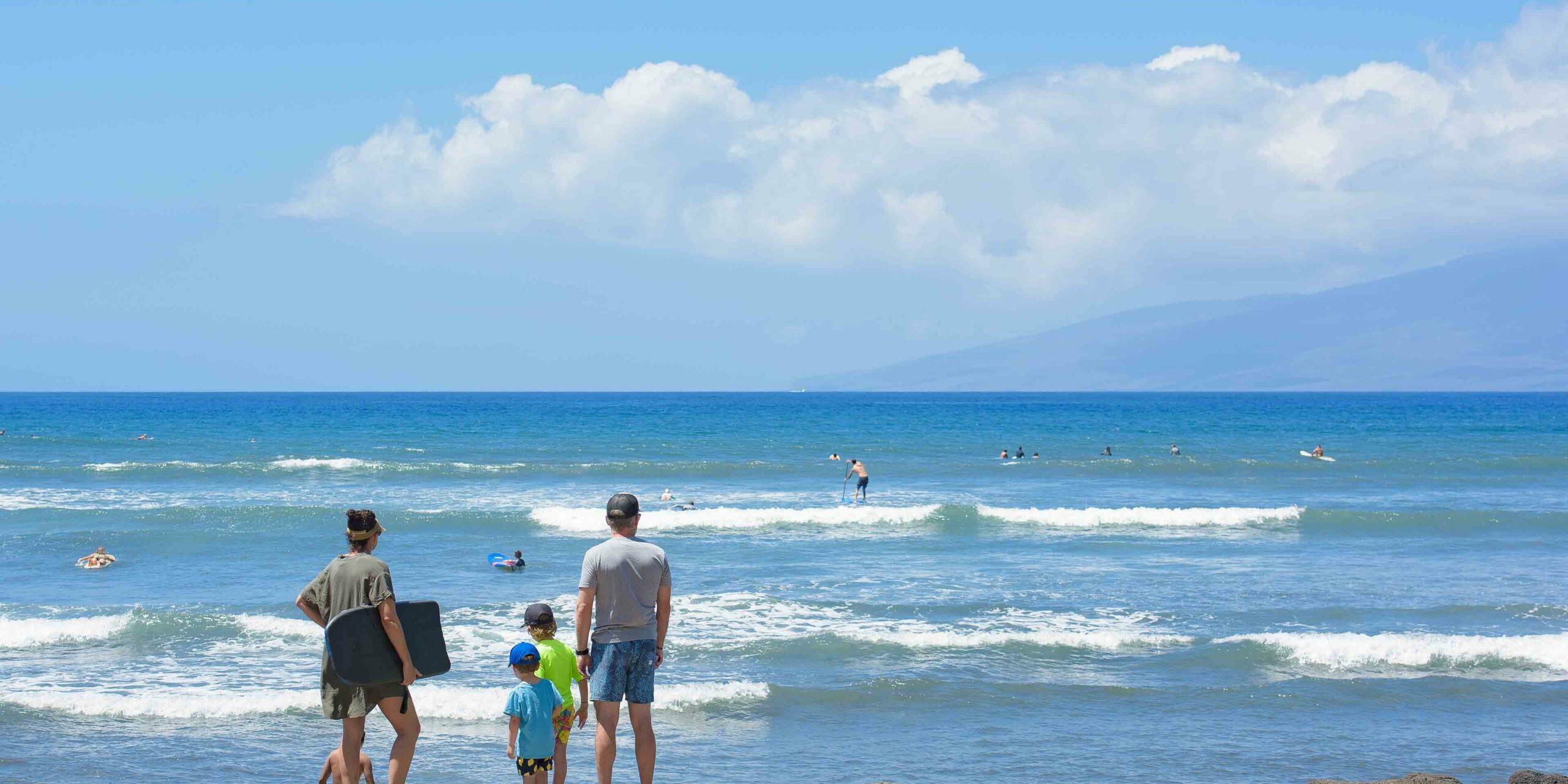 Launiupoko Beach Park, at mile marker18 off the Honoapiilani Highway and below the Launiupoko Community, should be added to your West Maui beloved areas. The attractions are the water activities, free parking, local conveniences, and manageable directions.
Surfing
Standup Paddling
Longboarding
Sunbathing
Picnic Tables
Beach Barbeques
Showers
Public Restrooms
Public Parking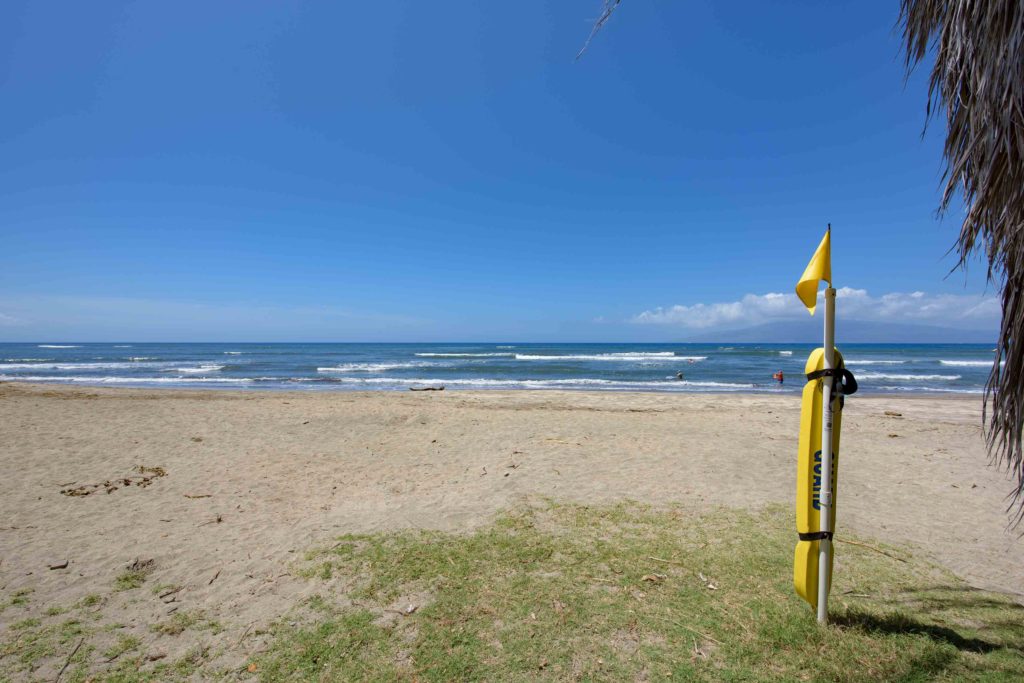 Note, there are no lifeguards on duty at Launiupoko Beach Park. In Hawaii, all the surf breaks are on reef and not sand. Saying this, there is exposure to sea urchins, jelly fish, and other ocean inhabitants. With ever changing currents and trade winds, please take safety precautions when entering the ocean. Low tides can cause reef exposure and jagged rocks. Always venture at your own risk, when in doubt stay out.
A desired location for summer surf swells, Launiupoko is a surfer's paradise. There are stand up paddlers, weekend surf events & birthday parties are the normal.  A great place for surfers of beginner to intermediate levels, and many surf schools offer classes in the nearby area and surf breaks.
One of the great features for families with keiki is the sandy protected wade pool. The perfect place for young children to feel comfortable playing in the ocean.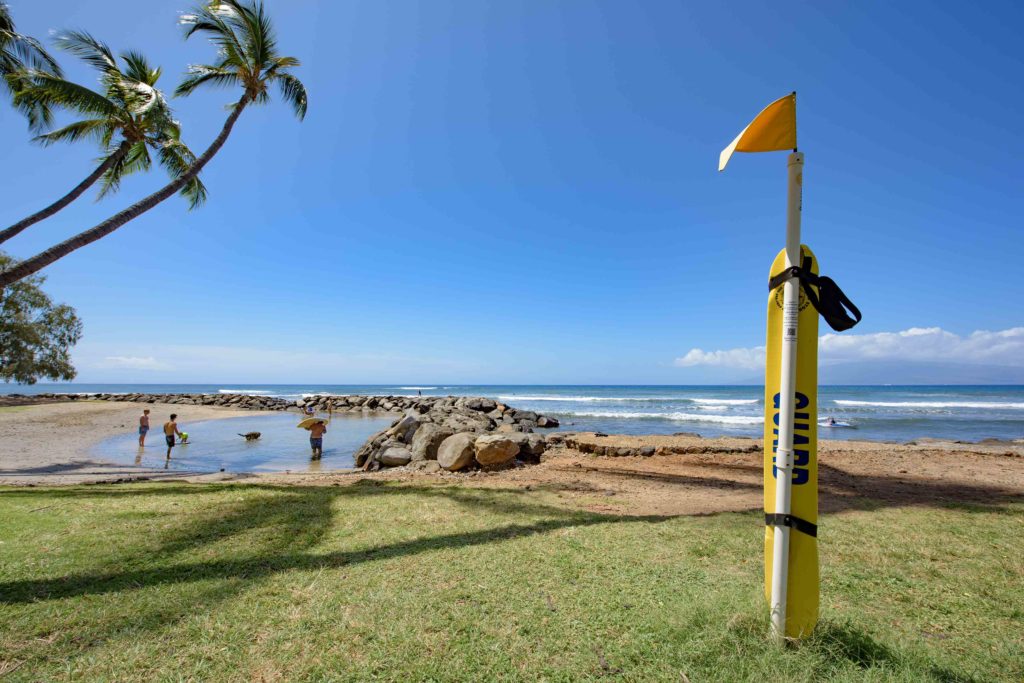 Features and Conveniences
The park has many favored conveniences. They include showers for washing off the sand (good luck with that), public restrooms, over a dozen tables, BBQs, large oversized shades trees and ADA accessibility.
From Lahaina / Kapalua / Kaanapali: Take the Honoapiilani Hwy (30) South. After leaving the Lahaina area, the second intersection with a light will be Kai Hele Ku. Launiupoko Beach Park will be on your makai (toward the ocean), on your right.  You may turn right if available parking, or turn left at the intersection for overflow parking.
From Kihei / Maalaea: Take Highway 30 West toward Lahaina. Approaching Lahaina, look for the lighted intersection with Kai Hele Ku. Turn left and down the hill to the beach park. Overflow parking will be on the left prior to the intersection of Kai Kele Ku and the Honoapiilani Hwy (30), general parking will be across the intersection.
Having two separate parking lots, beachgoers are able to park in the main lot of roughly 40 spaces beachside; or across the street, with another 50 spaces. Parking can be very limited  during periods of high surf and on the weekends. We often recommend not to fight with parking on the main lot, and to park on the opposite side the street and walk over. Parking always at your own risk; however this public park is generally known to be a safe location.
Living Maui Real Estate Featured Properties
Listing courtesy of Living Maui Real Estate LLC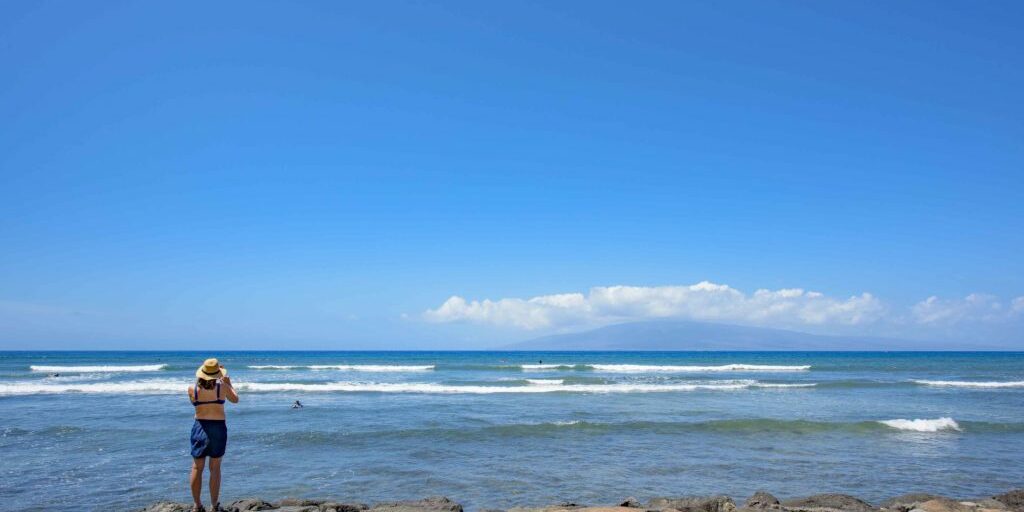 Join Us For More of the Living Maui Lifestyle.
Send us your name and email and we'll send you our bi-monthly email updates; featuring everything our beautiful island of Maui has to offer!
If you are interested in more information on the real estate in the area, contact Kimberly. Owner and Principal Broker of Living Maui Real Estate, she will walk you through the statistics, contingencies, and escrow process for purchasing a Maui property.