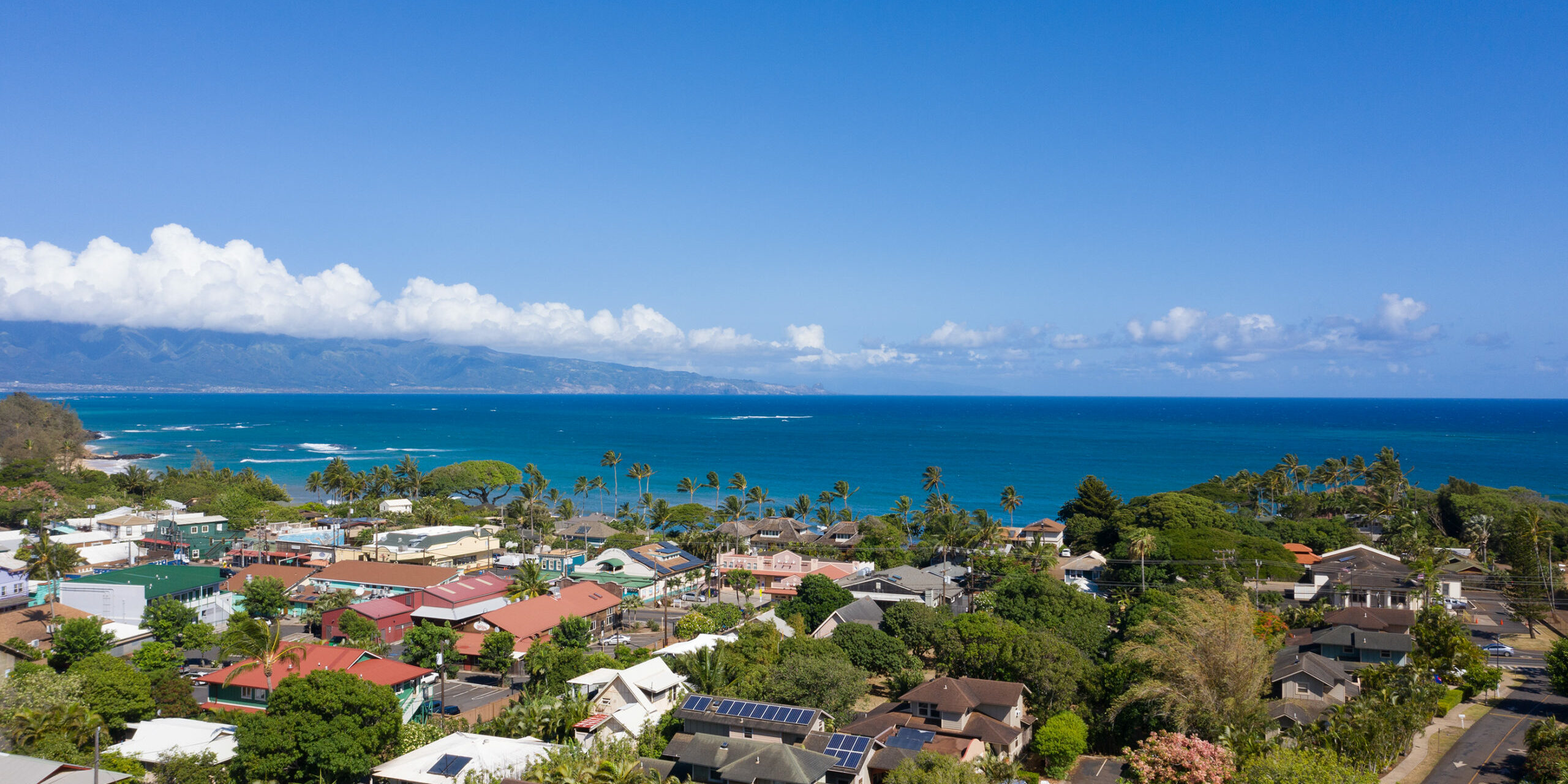 North Shore Maui – Spreckelsville, Paia, Kuau and Haiku
Popularly known as 'The World Capital of Windsurfing", the North Shore of Maui includes miles of spectacular beaches, world-class surf breaks and charming small town, country beach restaurants, boutique shops and art galleries filled with a community of friendly, artistic and eclectic people from around the World where you will truly experience the Spirit of Aloha…
North Shore Community at a Glance
| | |
| --- | --- |
| Number of properties in North Shore Maui: | 0 |
| Average price in North Shore Maui: | 0 |
| Average Sq Ft in North Shore Maui: | 0 |
| Average Price per Ft2 in North Shore Maui: | 0 |
| | |
| --- | --- |
| Number of properties in North Shore Maui: | 48 |
| Average price in North Shore Maui: | $2,743,799 |
| Average Sq Ft in North Shore Maui: | 1,994 |
| Average Price per Ft2 in North Shore Maui: | $1,376 |
| | |
| --- | --- |
| Number of properties in North Shore Maui: | 24 |
| Average price in North Shore Maui: | $1,385,479 |
| Average Sq Ft in North Shore Maui: | 0 |
| Average Price per Ft2 in North Shore Maui: | 0 |
The central Northshore town of Pā'ia started as a tiny Polynesian "kahalewai" (village by the sea) sitting on Maui's windward coast along a freshwater stream.
Going back to the later 1800's, Alexander and Baldwin established the Paia Plantation, where immigrant workers came from across the globe to their largest sugar mill, turning Paia in to a bustling plantation town.
In the 1930's much of the town was unfortunately destroyed by fire, but the residents quickly rebuilt.
Fast forward, the 1960's and 70's a new wave of immigrants and eclectic people came to settle in Paia and in the 80's and 90's windsurfers from all around the world discovered the best windsurfing along the North Shore, with Paia as the town in the center. It is therefore sometimes called "The World Capital of Windsurfing."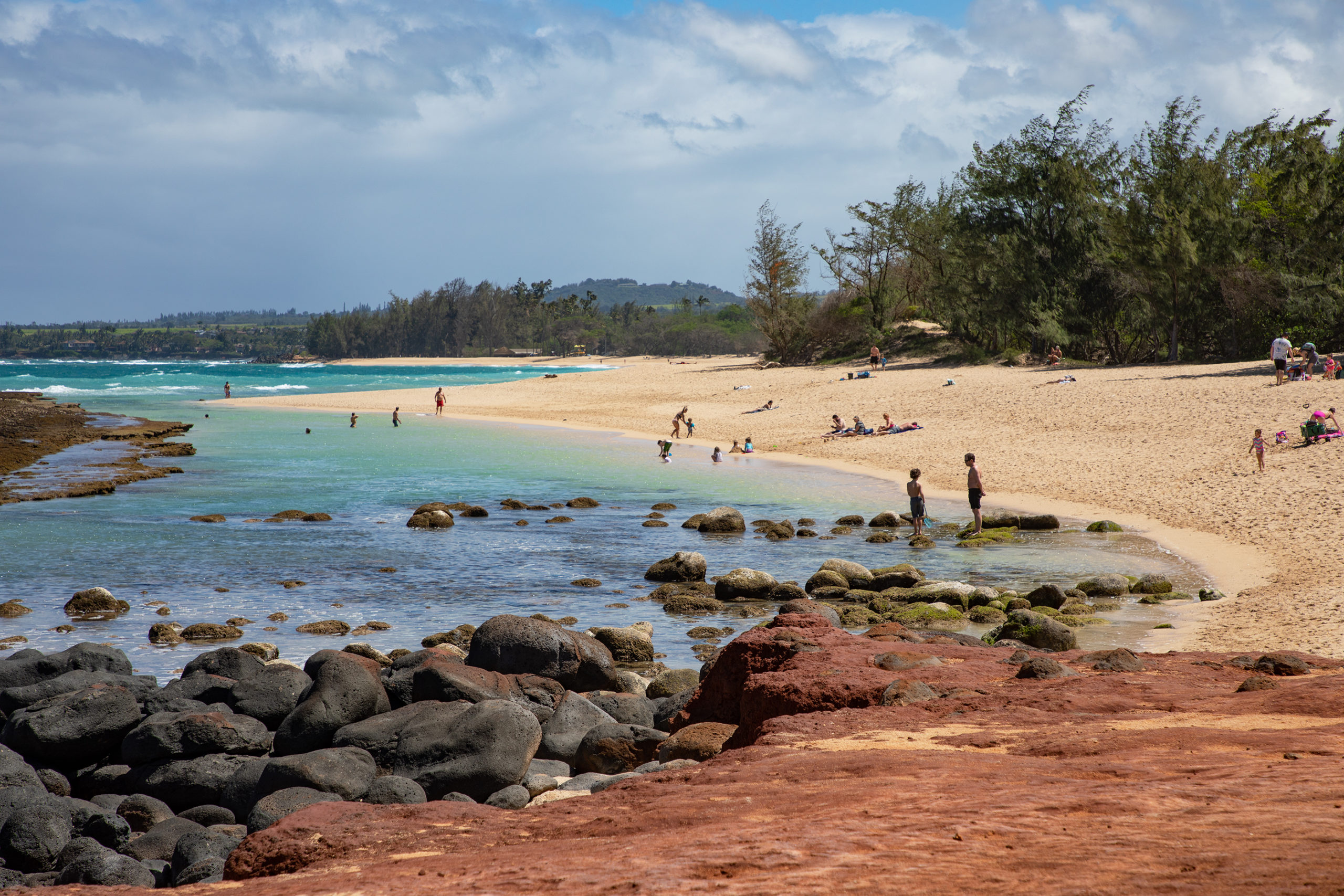 Featured North Shore Properties
Beaches on the Northshore include Baby Beach, Paia Bay, Paia Secret Beach or 'Middles' as known by locals (for nudists), Baldwin Cove, Baldwin Beach Park, Tavares Beach, Ku'au Cove and Ho'okipa Beach Park.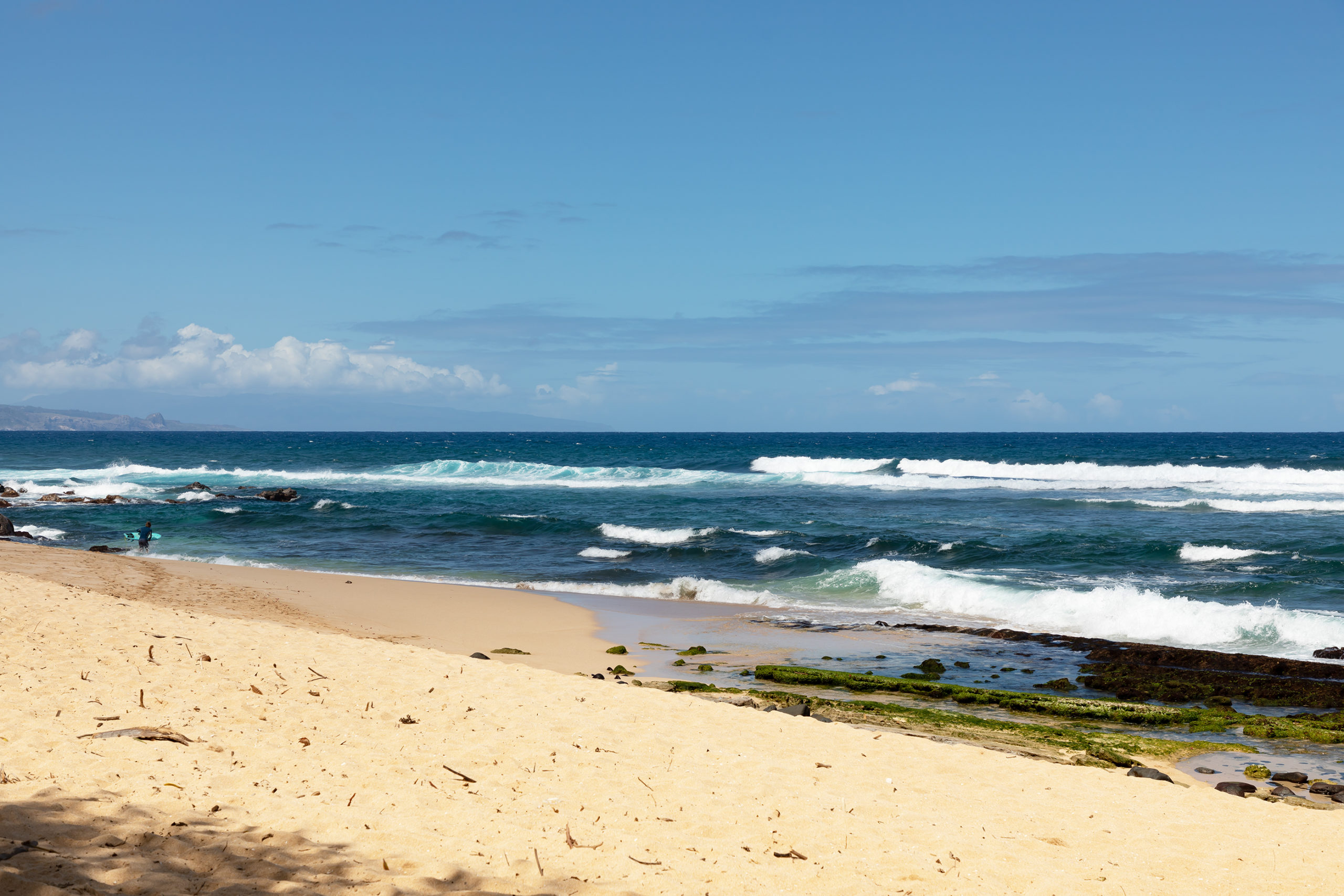 Considered one of the best bodysurfing and bodyboarding sites on Maui, Baldwin Beach is picturesque palm tree-lined, wide and sandy beach-cove park just outside of Paia. It is fully equipped with lifeguards, bathrooms, showers, barbecues, picnic tables and a covered pavilion.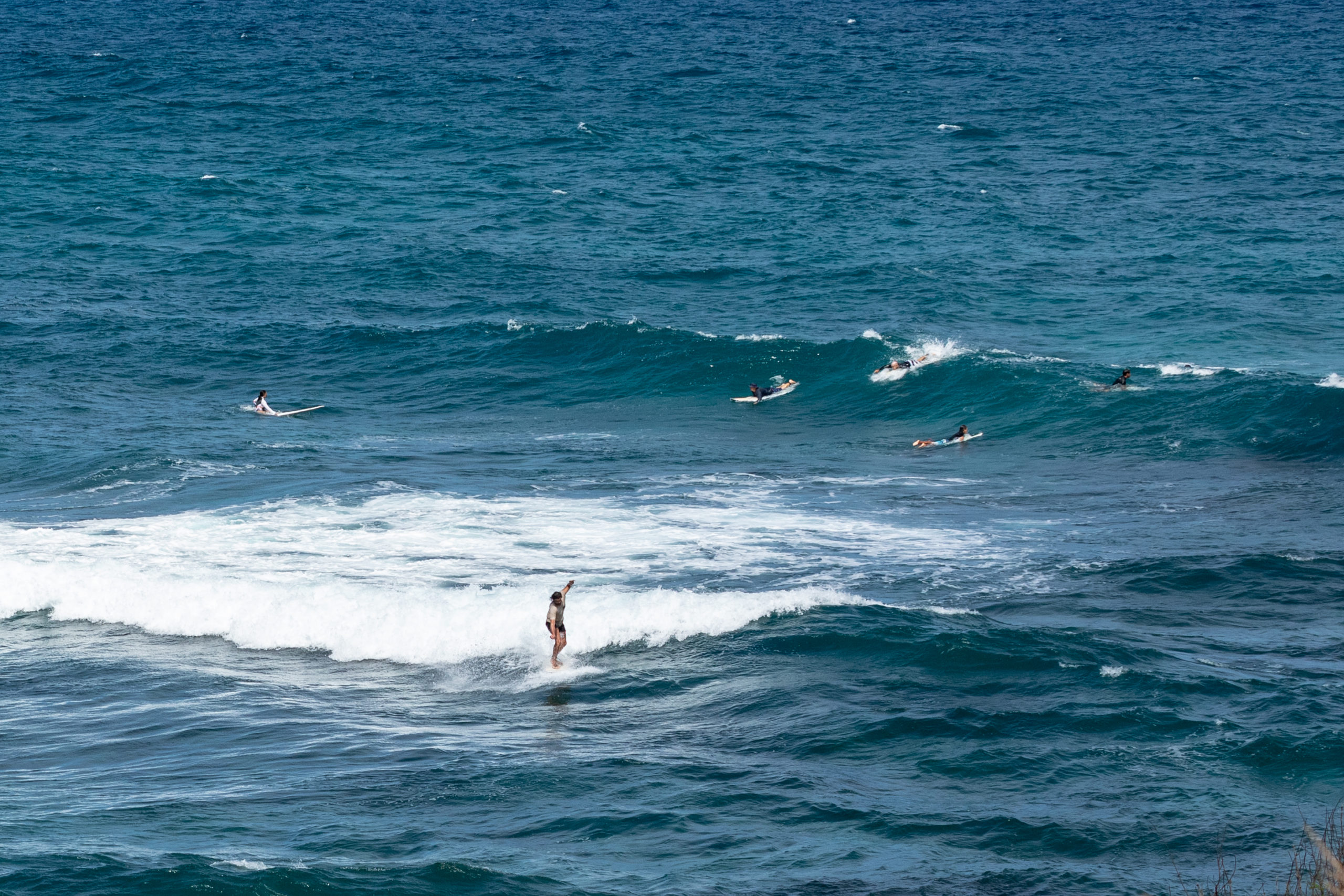 Perhaps the most renowned windsurfing site in the world, Hoʻokipa is a beach park that boasts well-shaped waves breaking across a system of reefs and consistently strong winds that make it an ideal location for the sport. Large groups of Hawaiian Green Sea Turtles (Honu) can also be frequently seen here.
Facilities at the park include picnic pavilions, showers, restrooms and a large paved parking lot on Hoʻokipa Point offers an excellent view of the park and the surf offshore.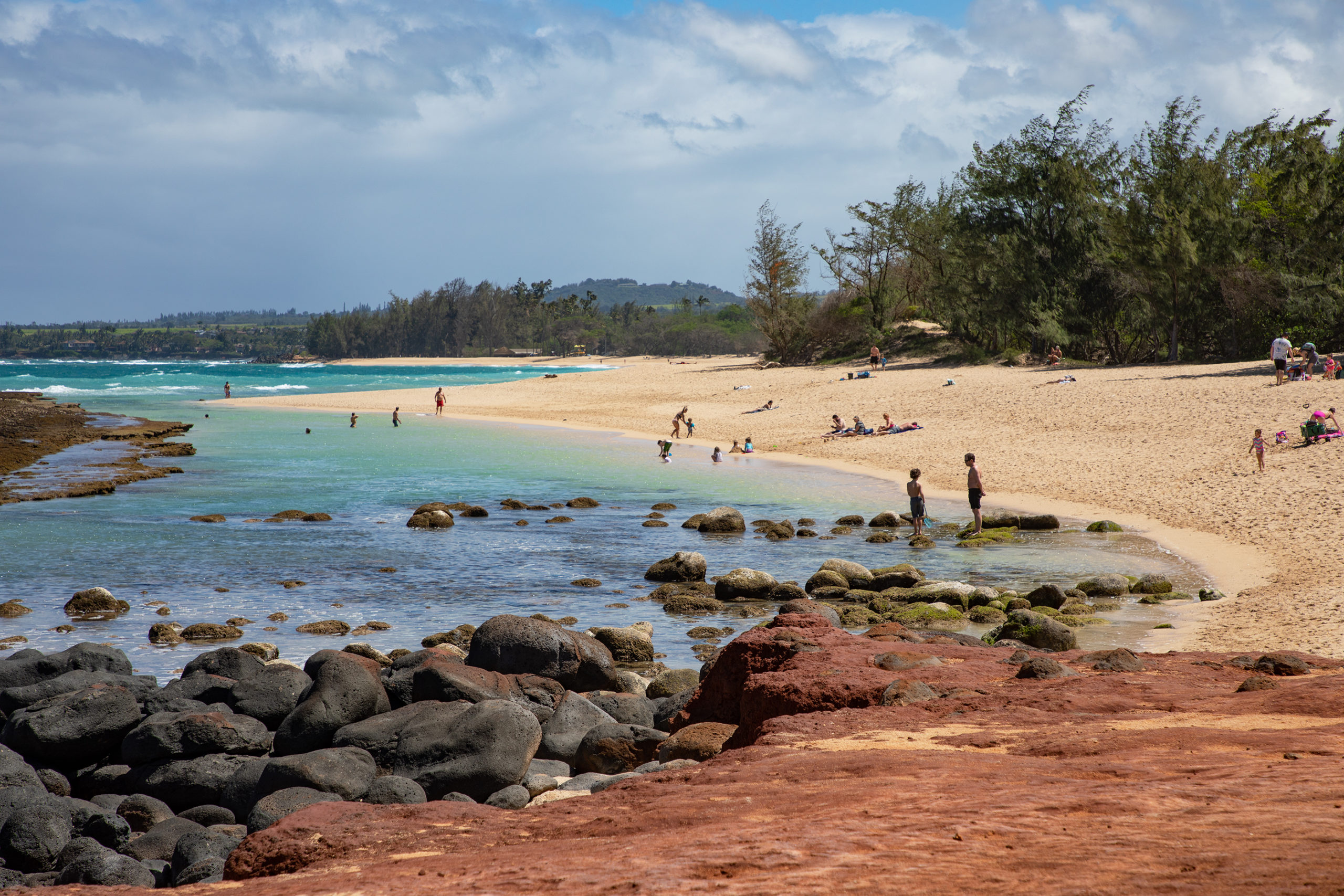 Nestled between the Baldwin Beach & Spreckelsville, Baby Beach,  is remarkably uncrowded and peaceful. Its has limited parking behind the neighborhood, no restrooms, or facilities. However, it offers a long stretch of sandy beach perfect for walking. Families and young children play in the protected area and not endure shore break or aggressive currents.
Restaurants, Food and Dining
Sorry, we couldn't find any posts. Please try a different search.
Travel and Transportation
The small airport, also known as JHM, is a regional private use airport, built in 1987, with a single runway and terminal and support facilities.
The main airport for Maui is OGG, or the Kahului Airport in the Central Maui Community.  Most flights coming from and to Maui arrive and depart from this airport.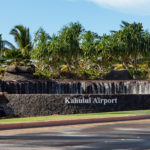 Kahului Airport OGG Maui, Hawaii Kahului Airport (OGG) is Hawaii's second busiest airport. Located on the picturesque island […]
Paia Town
The historical small country beach town of Paia has become a popular tourist destination in its own right – where you will find a selection of reasonably priced quality restaurants, unique shops and art galleries, Mana Foods organic grocery store, as well as a Post Office and the Bank of Hawaii.
Haiku Town
A short 13 minute drive from Paia, Haiku's charming town center includes a Post Office, a hardware store, several great quality restaurants and two General stores. Haiku is also home to many stylish custom estates, plantation styled homes, off-the-grid living and lush green tropical environments and waterfalls.
Grocery
Local grocery and supermarket stores on the North Shore include Mana Foods – a grocery store offering organic, local produce, with a deli, bakery and a health and beauty section based in Paia, Kuau Store – a delicatessen and general store located on the Road to Hana, Pauwela Store – a small grocery store offering natural, local and organic food options in the Pauwela Cannery, Haiku Grocery Store – a larger, full service grocery store and deli, Honzawa's Variety Store – a full-service market with groceries, snacks and household items, plus a menu of takeout meals and Jaws Country Store – a local country store and small restaurant located in Haiku.
Sorry, we couldn't find any posts. Please try a different search.
Featured North ShoreCommunities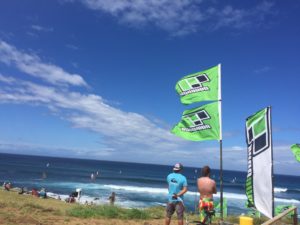 Paia Living, North Shore Work. Play. Live. Come and explore our communities. If you have any questions or want to learn more, don't hesitate […]
Learn More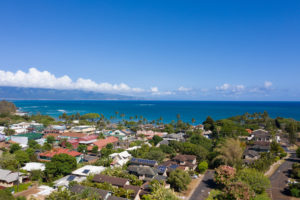 Work. Play. Live. Come and explore our communities. If you have any questions or want to learn more, don't hesitate to contact us!
Learn More
Maui Country Club
The Maui Country Club, located behind Spreckelsville's "Baby Beach" on the Northshore, is a clubhouse for members and guests with facilities including a 9-hole golf course, tennis courts, heated swimming pool, full service bar, sports lounge and restaurant.
Jaws (Pe'ahi
A world famous surfing location on the Northshore, Jaws (also known as Peahi), is Maui's most notorious big-wave surf spot as it produces huge waves ranging between 30 and 80 feet, attracting many locals and tourists during annual surf seasons and during competitions.
North Shore Climate
It may be sunny on the other side of the island, but make sure to bring something warm to the North Shore.
The climate in Paia is warm, muggy, windy, and partly cloudy. Over the course of the year, the temperature typically varies from 64°F to 87°F and is rarely below 58°F or above 89°F. The best time of year to visit Paia for hot-weather activities is from early June to late September.
Haiku is known for its lush greenery, and that comes with the price of a decent amount of rain. September is the hottest month for Haiku with an average high temperature of 82.8°, whereas February has the coldest night time temperatures with an average of 61.3°.
Schools located near the North Shore area include:
For more Information about the North Shore and the available real estate, Get in Contact with Living Maui Real Estate, LLC.
Come and explore unique Paia & Haiku, speak with Kimberly at Living Maui Real Estate on (808) 359-1161 and she will help you find the right home for you.
Work. Play. Live.
Featured Living Maui Real Estate Properties
Listing courtesy of Living Maui Real Estate LLC
Listing courtesy of Living Maui Real Estate LLC
Listing courtesy of Living Maui Real Estate LLC
Listing courtesy of Living Maui Real Estate LLC
Listing courtesy of Living Maui Real Estate LLC
Listing courtesy of Living Maui Real Estate LLC
Find Your Dream Home Today!
Send us your email and Living Maui will send you monthly updates featuring all that the beautiful communities of Maui have to offer, including highlights of the best real estate on the island!