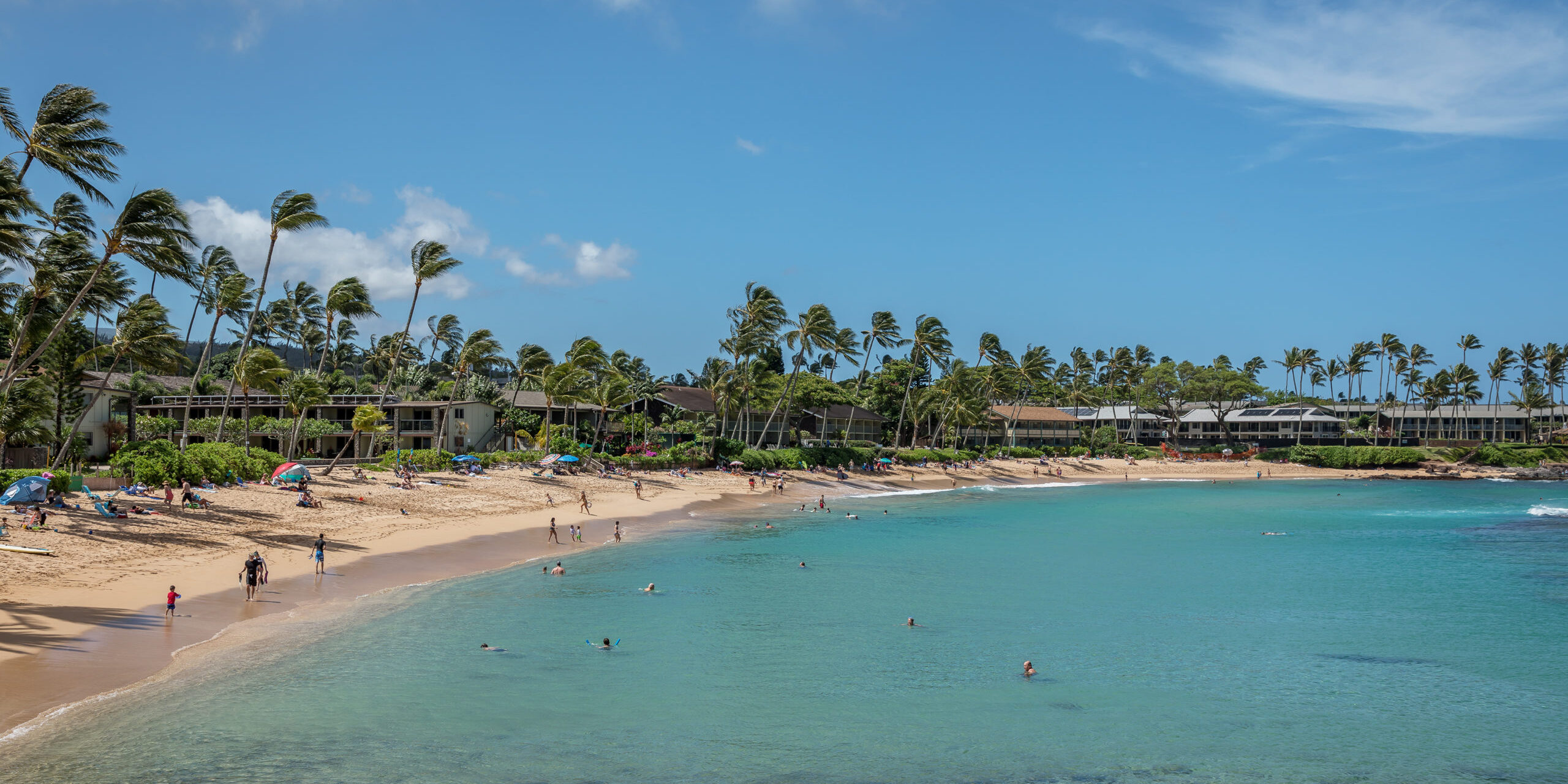 Napili Kahana Honokowai Community
Napili-Kahana-Honokowai – Magical Sunsets and Snorkeling
With glorious sunsets, beautiful bays, snorkeling, surrounded by world-renowned golf resorts and spas, hiking trails, fine dining and rolling hills, the serene Coastal area of Napili is truly a hidden gem…
Napili-Kahana-Honokowai Community at a Glance
| | |
| --- | --- |
| Number of properties in Napili Kahana Honokowai: | 93 |
| Average price in Napili Kahana Honokowai: | $1,010,351 |
| Average Sq Ft in Napili Kahana Honokowai: | 782 |
| Average Price per Ft2 in Napili Kahana Honokowai: | $1,292 |
| | |
| --- | --- |
| Number of properties in Napili Kahana Honokowai: | 13 |
| Average price in Napili Kahana Honokowai: | $3,631,154 |
| Average Sq Ft in Napili Kahana Honokowai: | 2,471 |
| Average Price per Ft2 in Napili Kahana Honokowai: | $1,470 |
| | |
| --- | --- |
| Number of properties in Napili Kahana Honokowai: | 2 |
| Average price in Napili Kahana Honokowai: | $3,547,500 |
| Average Sq Ft in Napili Kahana Honokowai: | 0 |
| Average Price per Ft2 in Napili Kahana Honokowai: | 0 |
Translated in Hawai'ian, Napili means "luck will cling" and also refers to the old pili grasses that were once on the land.
Napili's modern history began in 1836 when Dr. Dwight Baldwin was rewarded a royal grant of 2,675 acres, the lands of the Mahinahina and Kahana ahupua'a, for farming and grazing.
Flash forward, over a century later, Napili Kai Beach Resort was purchased and the land was acquired by Canadian Investors. On the north side of the Bay, Napili Kai Beach Resort has several phases which creates the whole property.
Low-rise condominiums line the Napili Bay shoreline where you can see magical sunsets and tri-island views of the neighbor islands of Molokai, Lana'i and Kaho'olawe every day, including the Mauian Hotel, Napili Village, Napili Kai Beach Resort, Hale Napili, Outrigger Napili Shores Resort, Napili Sunset Beachfront Resort, Napili Surf Beach Resort and a 3-5 minute walk away, along an ocean front path, is Napili Point Resort rentals.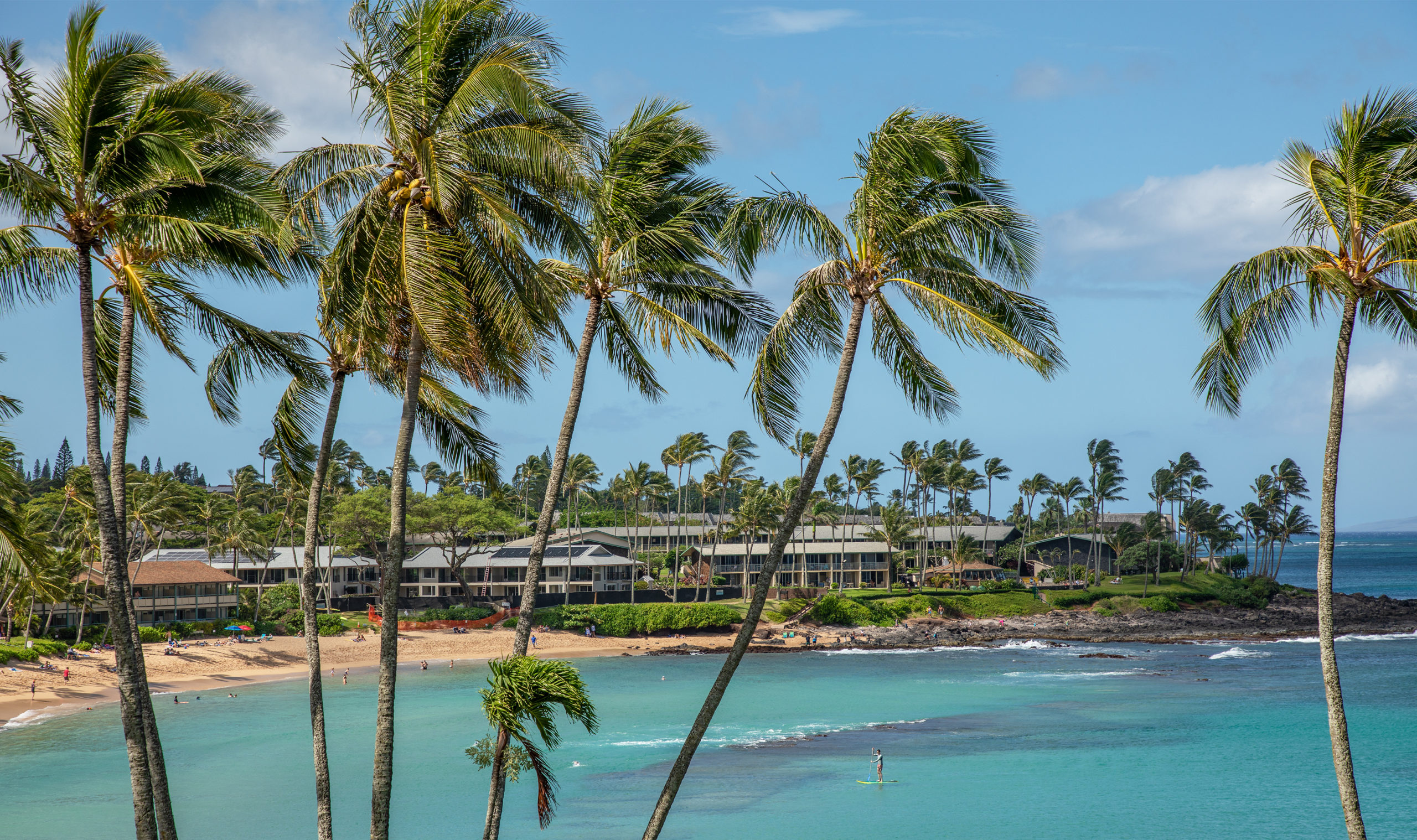 Featured Napili-Kahana-Honokowai Properties
Napili-Kahana-Honokowai Beaches
Famous Napili Bay has been a tourist attraction since the late 1960's and 1970's. Somewhere "off the beaten path" include Honokowai Beach Park or Honokeana Cove. Kahana Beach or Kahana Bay has a mixure of high rise condominiums and travelers.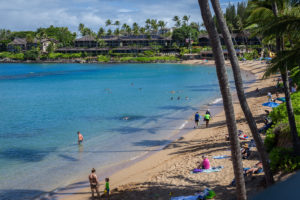 Napili Bay is a popular, low-key resort beach for families with a crescent-shaped bay and stunning clear, turquoise water – excellent for swimming, sunbathing, snorkeling and stand-up paddle boarding (SUP).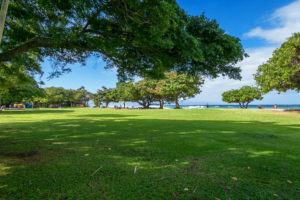 Honokōwai Beach Park is a popular waterfront local gathering place, with a play structure, picnic tables, shade trees and other nearby amenities such as farmers market for shopping.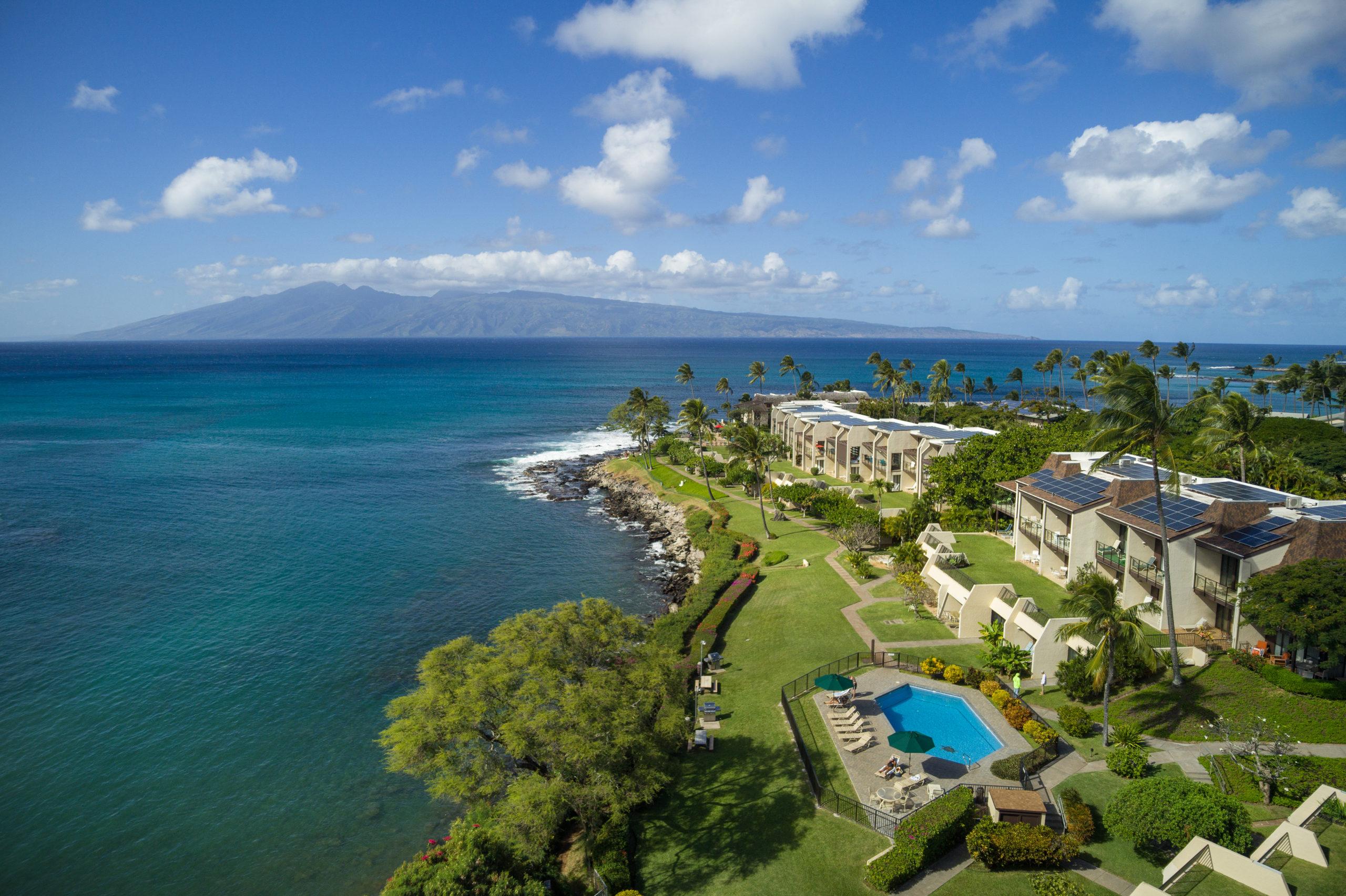 Just South of Napili Bay is Honokeana Cove– a beautiful bay to watch or snorkel with turtles, although not ideal for children, elderly or those with mobility concerns as you need to climb over rocks to access the bay. Honokeana in Hawai'ian translates to "Honu" for turtle and "Keana" which means "Heavenly or diving".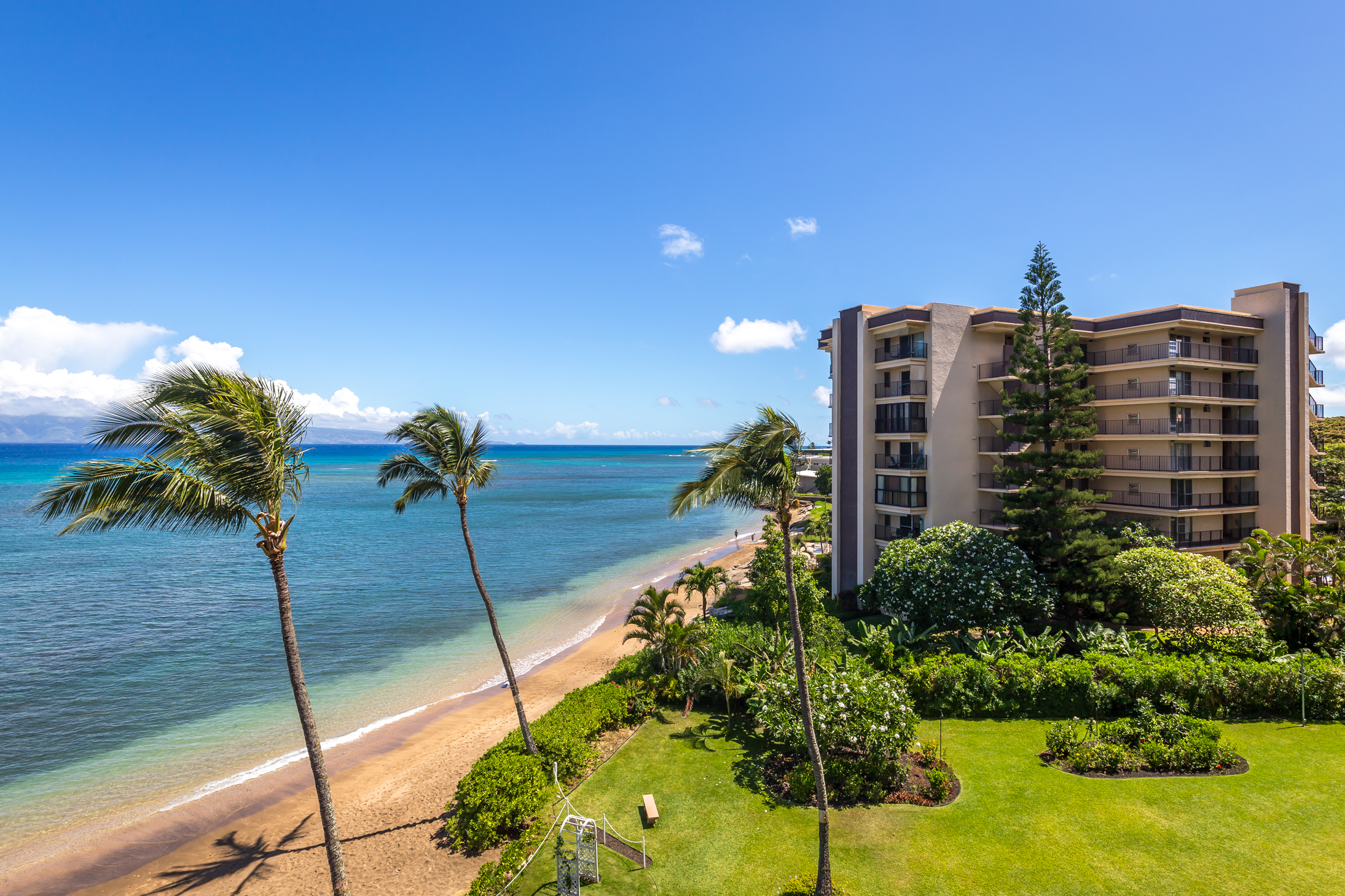 Backed by a resort community, Kahana Beach is conveniently located for those staying in the area, with waves mellowed from the offshore reef which makes for good swimming and snorkeling. The sand is darker dulling the blue water.
Restaurants, Food and Dining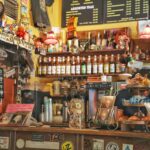 Java Jazz Restaurant: The Place To Go For Live Music and Unique Dining in Kahana Kahana, Maui If […]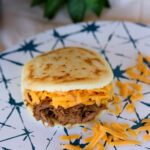 Miss Arepa Venezuelan Delight Kahana, Maui Gluten Free, scrumptious and healthy. Time to dine at Miss Arepa! Open […]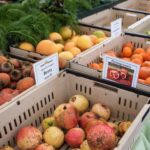 Napili Farmers Market Napili-Kahana-Honokowai, Maui Cultivating Community Welcome to Napili Farmers market, a favorite for both locals and […]
The small Kapalua Airport, also known as Kapalua–West Maui Airport, is a regional private use airport, built in 1987, with a single runway and terminal and support facilities.
Kahului Airport OGG Maui, Hawaii Kahului Airport (OGG) is Hawaii's second busiest airport. Located on the picturesque island of Maui, OGG is the main airport for Maui County. It is a regional airport, catering to both domestic and overseas flights. The airport occupies more than 1300 acres of land and has two intersecting asphalt runways […]
Kapalua Airport Kapalua, Maui Ready to island hop or explore different regions of Maui? Kapalua Airport makes travel intimate, exhilarating, and memorable. The Kapalua Airport (JHM) is a public airport located on the west side of the breathtaking Maui Island, Hawaii. Built on nearly 50 acres of land, it's one of the smallest airports in […]
Napili Plaza is a mid-size shopping area based in Napili-Honokowai, with grocery shopping at Napili Market offering a wide range of local products, fresh produce, sushi, baked goods, prepared foods, meat, seafood and alcohol, as well as other local vendors offering restaurant dining, coffee, clothing and other services.
Kahana Gateway Shopping Center offers an array of unique, diverse merchants, services and dining, including McDonald's, Bank of Hawaii, Maui Brewing Company and Whaler's General Store.
Farmers Market Maui is a local market, just a 5min drive from Napili, filled with organic fruits and vegetables, natural products, baked goods and other prepared foods - including yummy smoothies, acai bowls, a salad bar and vegetarian and vegan options!
Honokowai Marketplace is a retail and business center featuring an eclectic jazz club, various restaurants and retail stores, as well as Times Supermarket - a grocery store providing quality meats, produce, seafood and general grocery items.
Just a few minutes North, the Honolua Store is a local boutique market offering a variety of fresh local and organic produce, food and beverages, freshly baked pastries, gourmet cheese and premium wines, as well as local Hawai'ian gifts and other daily needs.
For a truly unique Maui shopping experience, Whalers Village is a 10 minute drive from Napili - Honokowai and offers a wide variety of food ranging from fast food to full-service oceanfront restaurants, bars, shopping and various entertainments.
Lahaina is also only a 15 minute drive away, filled with good quality restaurants, nightclubs and bars, shops and exquisite local fine art galleries and hand crafts.
Featured Napili-Honokowai Communities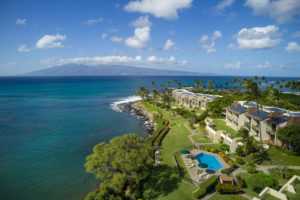 Napili Point Napili, Maui Napili Point is characterized by its rocky coastline, picturesque cliffs, and vibrant marine life. The area is popular for snorkeling […]
Learn More
World-Renowned Golf Courses
Just a 5 minute drive from Napili to Kapalua is two world-renowned golf courses, the Plantation Golf Course, which hosts the prestigious PGA TOUR's Tournament of Champions (January) and the Bay Golf Course, host to the 2009 Kapalua LPGA Classic.
Honolua Bay Marine Preserve
10 minutes drive from Napili is the Honolua Bay Marine Preserve, which consists of Slaughterhouse Beach (Mokuleia Bay), Honolua Bay, Lipoa Point, Windmill Beach (Punalau Point), and a few coastline trails in between, where you will find amazing surfing, snorkeling and incredible views.
Slack Key Show
Enjoy the Slack Key Guitar Show at the Napili Kai Beach Resort, hosted two times a week by world-renowned Hawaiian slack key guitarist and musician, George Kahumoku Jr.
Napili Climate
In Napili-Honokowai, there are 7 comfortable months with high temperatures in the range of 70-85°. The most pleasant months of the year for Napili-Honokowai are January, February and March.
September is the hottest month for Napili-Honokowai with an average high temperature of 86.9°.
There are Tradewinds that continue to circulate throughout the year. This creates a comfortable climate.
Schools located near the Napili - Honokowai area include:
For more Information about Napili-Honokowai and the available real estate, Get in Contact with Living Maui Real Estate, LLC.
Come and explore unique Napili-Honokowai, speak with Kimberly at Living Maui Real Estate on (808) 359-1161 and she will help you find the right home for you.
Work. Play. Live.
Featured Living Maui Real Estate Properties
Listing courtesy of Living Maui Real Estate LLC
Listing courtesy of Living Maui Real Estate LLC
Listing courtesy of Living Maui Real Estate LLC
Listing courtesy of Living Maui Real Estate LLC
Listing courtesy of Living Maui Real Estate LLC
Listing courtesy of Living Maui Real Estate LLC
Find Your Dream Home Today!
Send us your email and Living Maui will send you monthly updates featuring all that the beautiful communities of Maui have to offer, including highlights of the best real estate on the island!