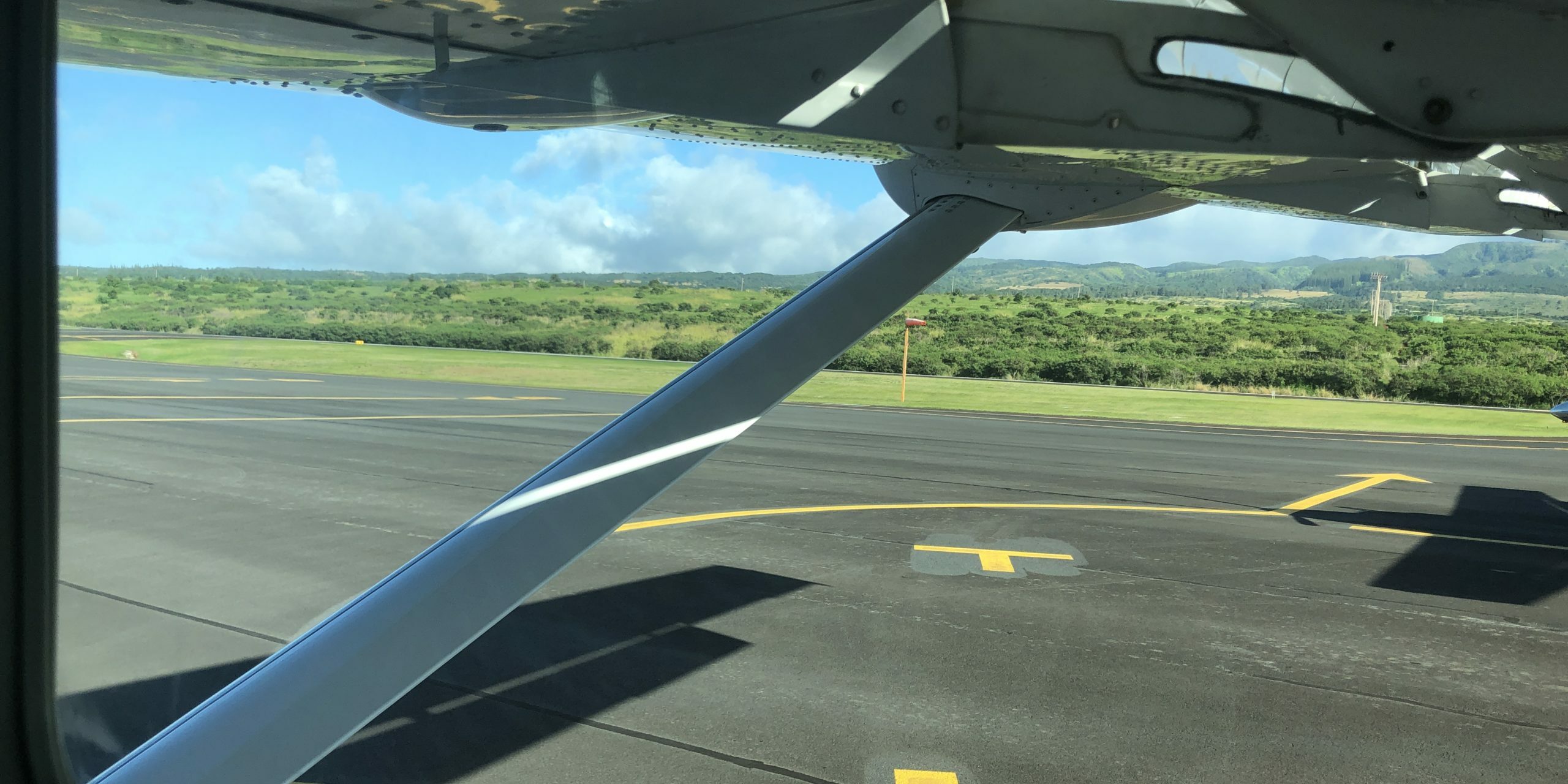 Ready to island hop or explore different regions of Maui? Kapalua Airport makes travel intimate, exhilarating, and memorable.
The Kapalua Airport (JHM) is a public airport located on the west side of the breathtaking Maui Island, Hawaii. Built on nearly 50 acres of land, it's one of the smallest airports in the United States. It has a single 3000-foot runway and can't accept more than a handful of flights per day.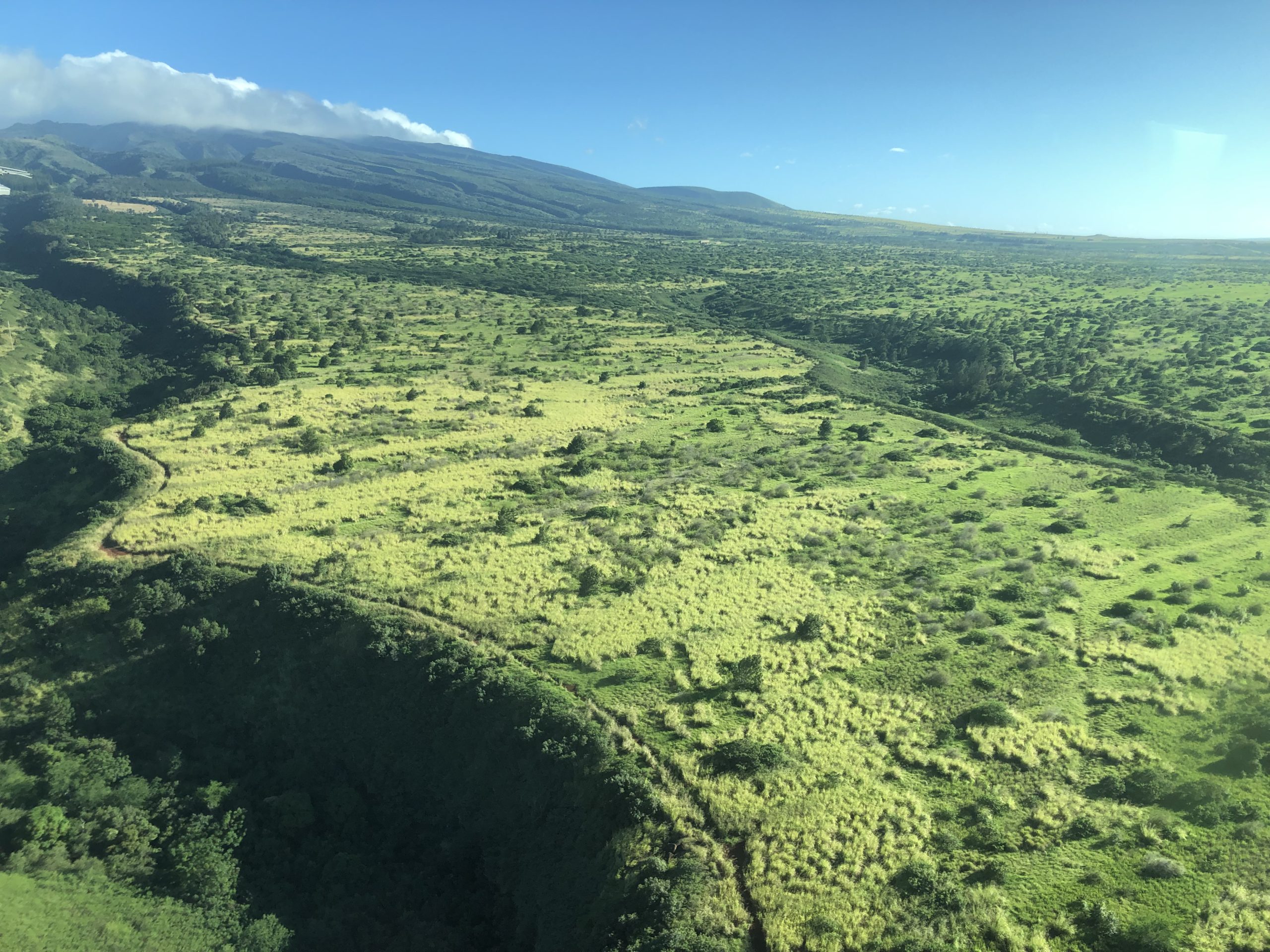 Convenient Inter Island Traveling
Located a few miles north of Lahaina, JHM is also referred to as the West Maui airport. Private propeller planes and commuter taxis are the only commercial aircraft that fly from and into Kapalua Airport. Jets are not allowed here.
Expect to have an intimate and memorable experience. On the way over to Honolulu, the flight path goes towards to east end of Molokai and around the Northern side. The lush waterfalls and green landscape are one of a kind. When departing and landing, have your phone ready to snap photos. The aerial views are incredible.
Hana (HNM)
Honolulu (HNL)
Molokai (MKK)
Kona (KOA)
Lanai (LNY)
Built as a private airport in 1987 by Hawaiian Airlines, the airport cost less than US$9 million. In 1992, the State of Hawaii purchased the airport and made it open for public use a year later.
The airport's code name (JHM) stands for John Henry Magoon, the former president of Hawaiian Airlines who oversaw the airport's construction.
Kapalua airport caters to commercial propeller aircraft and commuter airplanes between West Maui and other Hawaii islands. Mokulele Airlines is the only airline that offers scheduled passenger service to and from the airport.
Other airlines such as Makani Kai Air, Big Island Air, and Royal Pacific Air offer on-demand charter flights to Kapalua Airport.  There are no direct flights between JHM and other U.S. states or international destinations.
Last year, 2020, Hawaiian Airlines ceased all flights to and from the airport due to reduced demand for travel because of the current economic situation. Flights are only allowed during the day, not at night. Operating through its regional subsidiary Ohana, Hawaiian used the largest planes at JHM, which were 48-seat ATR-42s. The rest are single-propeller planes that don't seat more than a dozen passengers.
When it comes to amenities, the JHM airport does not offer much. Unlike bigger airports, JHM has no restaurants or shops. It has a small café and a few vending machines for snacks, drinks, and newspapers. Note, there are ATMs at the terminal for those who might need some cash.
Despite the lack of luxuries or objections, the airport has one of the highest approval ratings from visitors because of its small size, which means smaller waiting lines and proximity to hotels and condos in West Maui, which is less than a 15-minute drive.
Kapalua Airport is located north of Ka'anapali before the Kahana Gateway Shopping Center Kahana-Honokowai Community, 4050 Honoapiilani Hwy.
Traveling North on Highway 30, past Kaanapali. you'll approach the street light, Akahele Street. Turn right and the destination is at the top of the hill / mountain, roughly 1/3 mile.
Traveling South on Highway 30 from the Kapalua or Napili area you'll see the the Akahele Street Light. Turn left and the destination is at the top of the hill / mountain roughly 1/3 mile.
The airport is accessible by car from a two-lane road off Honoapiilani Highway. The runway, parking lot, and other facilities cannot be improved further without changes to an existing agreement between Kapalua Airport and Maui County.
Featured Living Maui Real Estate Properties
Listing courtesy of Living Maui Real Estate LLC
Join Us For More of the Living Maui Lifestyle.
Send us your name and email and we'll send you our bi-monthly email updates; featuring everything our beautiful island of Maui has to offer!