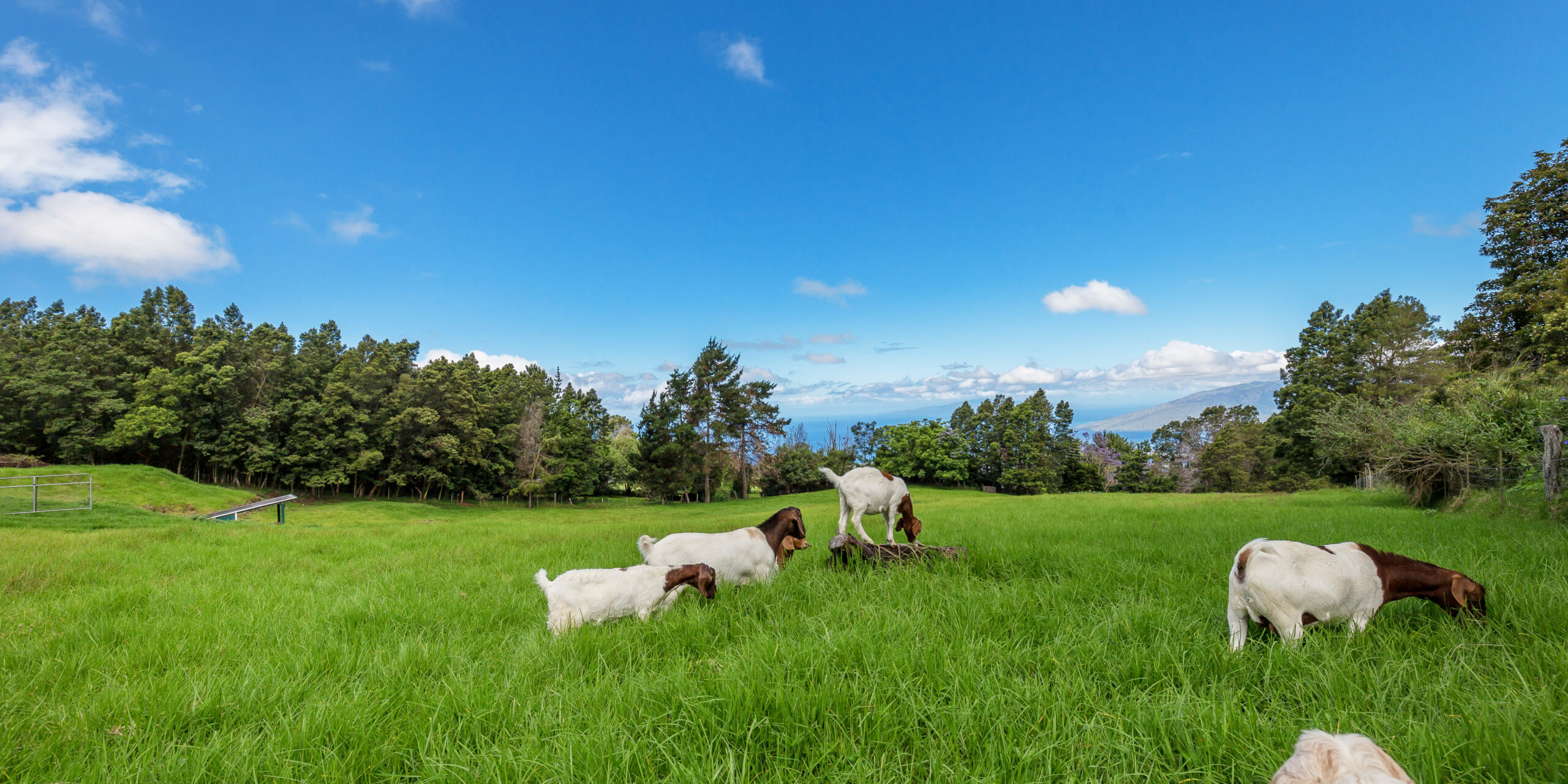 Upcountry Maui – Makawao, Pukalani and Kula
Filled with charming small country towns, dramatic bi-coastal views, winding country roads, botanical gardens, wineries and fragrant lavender fields with a hint of wild-west cowboy flair – there's nothing like Upcountry Maui.
Upcountry Maui – Makawao, Pukalani and Kula Community at a Glance
| | |
| --- | --- |
| Number of properties in Upcountry Maui: | 0 |
| Average price in Upcountry Maui: | 0 |
| Average Sq Ft in Upcountry Maui: | 0 |
| Average Price per Ft2 in Upcountry Maui: | 0 |
| | |
| --- | --- |
| Number of properties in Upcountry Maui: | 40 |
| Average price in Upcountry Maui: | $3,026,550 |
| Average Sq Ft in Upcountry Maui: | 2,351 |
| Average Price per Ft2 in Upcountry Maui: | $1,287 |
| | |
| --- | --- |
| Number of properties in Upcountry Maui: | 20 |
| Average price in Upcountry Maui: | $1,027,425 |
| Average Sq Ft in Upcountry Maui: | 0 |
| Average Price per Ft2 in Upcountry Maui: | 0 |
Since early times, Hawaiians have farmed the volcanic soil of Upcountry fields, growing taro and sweet potato.
Upcountry Maui is also home to the 'paniolo', or Hawaiian cowboys, when the first cattle came to the Hawaiian islands as a gift to King Kamehameha I in 1793. Four decades later, King Kamehameha III invited Mexican vaqueros (cowboys) from California to teach islanders to wrangle and tame the large numbers of cattle that were roaming the islands.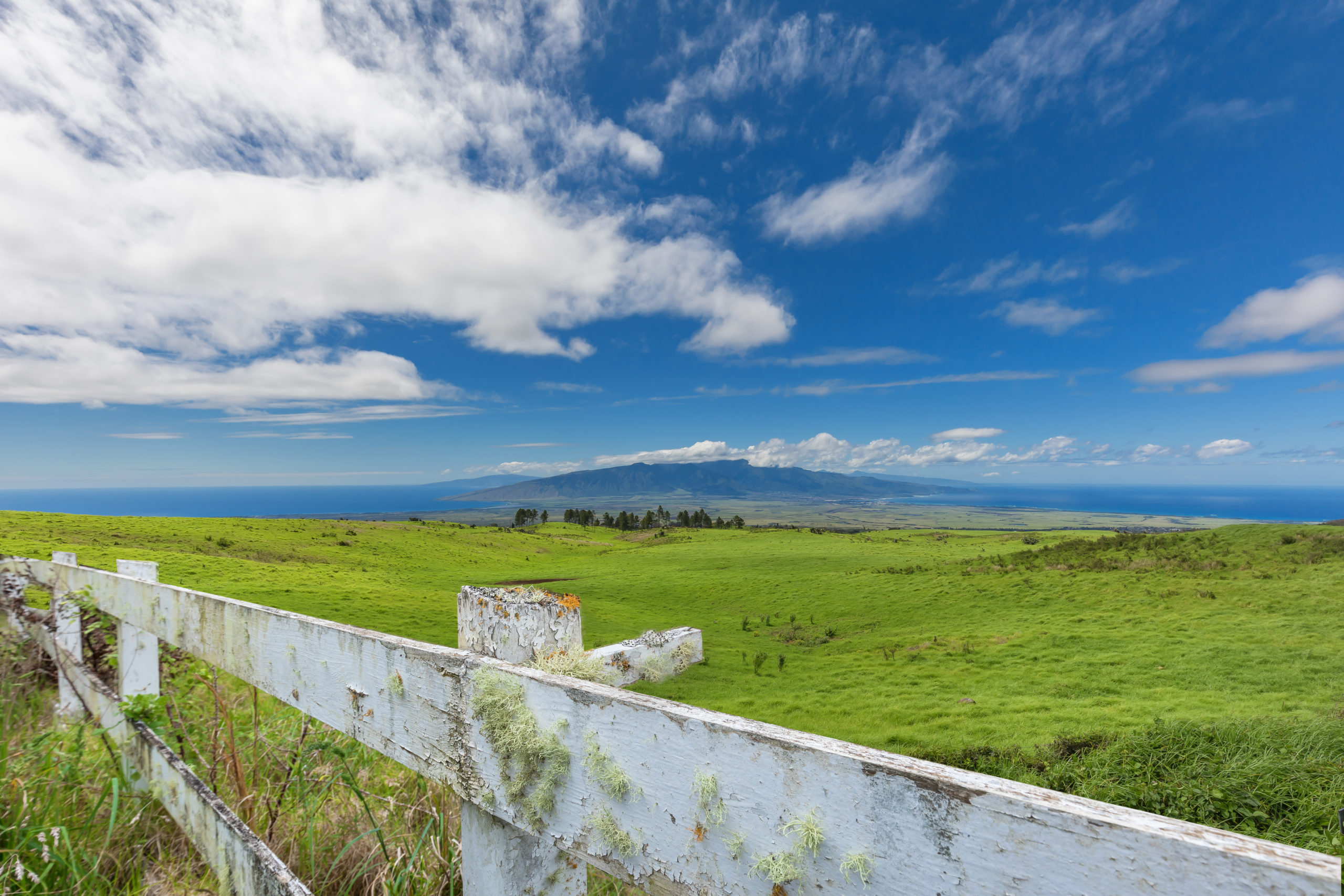 Featured UpCountry Properties
Each town has its own personality, events, and offered attractions. All layered up to each other, experience UpCountry living at its best!
Situated on the slopes of Haleakala, this quaint town has about 17,000 inhabitants has maintained its historic rustic cowboy and charming, unique atmosphere with its many wooden storefronts, tin roofs, hitching posts and generation's old family stores.
Pukalani, which means "heavenly gate" or "window to heaven" in Hawaiian, is the largest town in upcountry Maui. While Pukalani evokes a laid-back, country atmosphere, it also boasts a commercial shopping center, community and recreation centers and an 18-hole golf club and sports fields.
Kula's charming, cool and colorful upcountry town offers classic, plantation style homes and quaint coffee shops and restaurants, surrounded by incredibly dramatic bi-coastal views, stunning botanical gardens and landscapes with the Jacaranda in bloom and large agricultural farms and wineries.
Restaurants, Food and Dining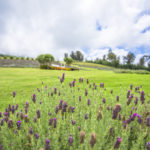 Exploring Upcountry Maui: Kula Lavender Farms & Tours Upcountry, Maui Breathtaking Views Childlike and in a dreamy state, […]
Travel and Transportation
The main airport for Maui is OGG, or the Kahului Airport in the Central Maui Community.  Most flights coming from and to Maui arrive and depart from this airport.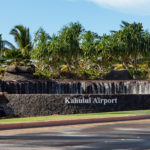 Kahului Airport OGG Maui, Hawaii Kahului Airport (OGG) is Hawaii's second busiest airport. Located on the picturesque island […]
Local grocery and supermarket stores Upcountry include (Makawao) Rodeo General Store – a new-style deli, grocery and liquor store, (Pukalani) Pukalani Superette – a family-owned market selling groceries, local produce, household goods and prepared foods and Pukalani Terrace Center – a shopping mall with a large grocer (Foodland), variety of retail stores and several chain restaurants and (Kula) Morihara Store – Small grocery store with an array of pantry goods, refrigerator staples and produce and Upcountry Farmers Market – fresh produce from local farmers every Saturday, 7am - 11am.
Featured UpCountry Communities
We are working on proving more contect... stay tuned!
Hui Noeau Visual Arts Center
Hui No'eau Visual Arts Center is a community based visual arts education organization offering open access to quality arts instruction by teaching artists.
Makawao Forest Reserve
Nestled below the cloud line of Mount Haleakala at 3,820 feet of elevation is a 186 acre grove of pine trees with a looping trail that provides peaceful walking amidst the cool mountain air.
Pukalani Community Pool and Park
The Upcountry pool is a free public swimming pool and a great place to go with the kids. There is a large lap pool, a teaching pool and a 1 foot deep baby wading pool.
Pukalani Country Club
Built in 1980, the Pukalani Country Club golf course is 6,962 yards long and features 19 greens in its 18-hole layout, all while overlooking breath-taking panoramic views of the Valley Isle of Maui.
Haleakalā Volcano
Experience ancient and modern Hawai'ian culture and view stunning sunrises, panoramic out-of-this-world landscapes and flora and fauna that exist nowhere else in the world at Haleakalā Volcano, an extinct volcano whose name in Hawaiian means "House of the Rising Sun".
Upcountry Climate
Upcountry covers a large range of elevation, and elevation is the primary determining factor in temperature.
Average low/high in three common Upcountry destinations:
The climate in Pukalani typically varies from 60°F to 82°F and is rarely below 55°F or above 85°F.
The climate in Makawao (at 1600′ elevation) typically varies from 60°/75°F in Winter and 62°/80°F in Summer.
The climate in Kula (at 3100′ elevation) typically varies from 55°/70°F in Winter and 57°/75°F in Summer.
While the Haleakala Summit (at 10,000′ elevation) typically varies from 37°/52°F
in Winter and 41°/58°F in Summer.
For more Information about available real estate, get in contact with Living Maui Real Estate.
Come and explore adventurous UpCountry, speak with Kimberly at Living Maui Real Estate on (808) 359-1161 and she will help you find the right home for you.
Work. Play. Live.
Featured Living Maui Real Estate Properties
Listing courtesy of Living Maui Real Estate LLC
Find Your Dream Home Today!
Send us your email and Living Maui will send you monthly updates featuring all that the beautiful communities of Maui have to offer, including highlights of the best real estate on the island!