Maui Real Estate Statistics
Maui Real Estate Statistics are dynamic and constantly changing. Whether you are upgrading, downsizing, a seller, or a first time buyer, I'm here to navigate through information and provide resources to attain your goals.  Education, precise timing right for purchasing or selling, these are all relevant factors . As the owner and principal broker of Living Maui Real Estate, please contact me to discuss how we  will make your real estate dreams come to fruition.
- Kimberly Drechsel
After a few years of hearing about it, Interest Rates in Q1 of 2022 had an increase and have continued through Q3.
With current inflationary conditions, healthy housing market, and likely federal reserve policy changes, we anticipate the rates will continue to rise into Q4 of 2022.
Buyers, it's a great time to grab what inventory is available now and secure low rates while you can.
Sellers, don't get greedy with the price. As the interests rates rise, purchasing power will decrease.
All information is based on a five year historical range and derived directly from Maui Listing Service. 
Ave Sales Prices Overall remained competitive in Q2 of 2022.
As the air temperatures cools off in other States, Hawaii's real estate market starts to heat up. What to anticipate in Q3? Given more Inventory coming on, the average sales price will slightly drop. This will force Sellers to negotiate.
Traditionally, as we exit out of Q2 and into Q3, we see less competition and the average sales level off. Families are in town & the amount of movement levels off. Not until winter or Q4, then our real estate market drives forward.
With Hawaii being affluent and highly desirable, the plateau market is most attractive.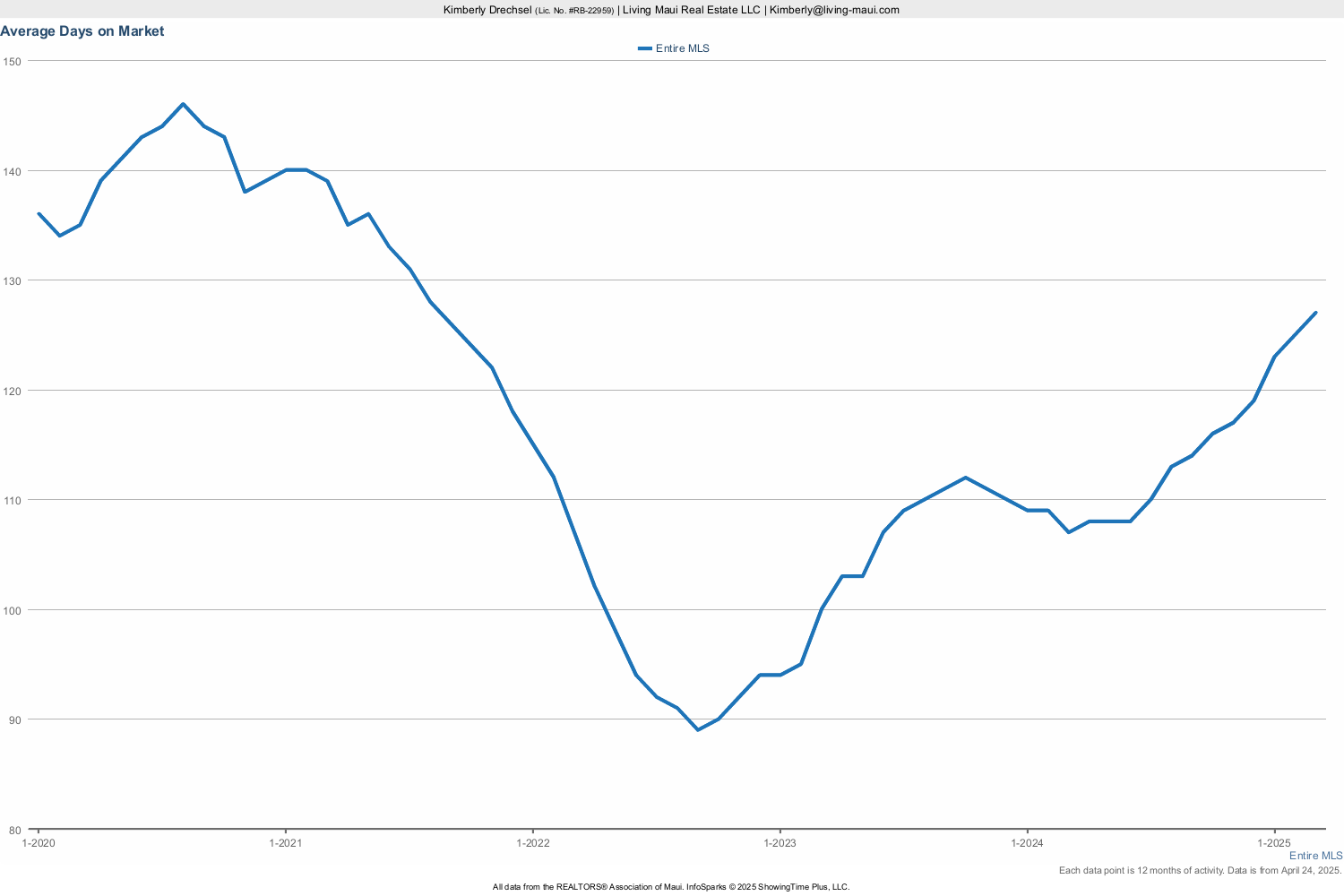 Overall
Ave Days on Market
Ave Days on the Market fell dramatically in Q1 & Q2 of 2022; from the average property selling in under 4 months, compared to an average of around 5 months over the past five years.
According to the Realtors Association of Maui reflecting July 2022 stats, "Days on Market decreased 5.4 percent for Single Family homes and 36.7 percent for Condominium homes."
What to expect in Q3? Appropriately priced properties, with nice views and finishes, they will have lower days on market & move quickly. The price dictates days on market.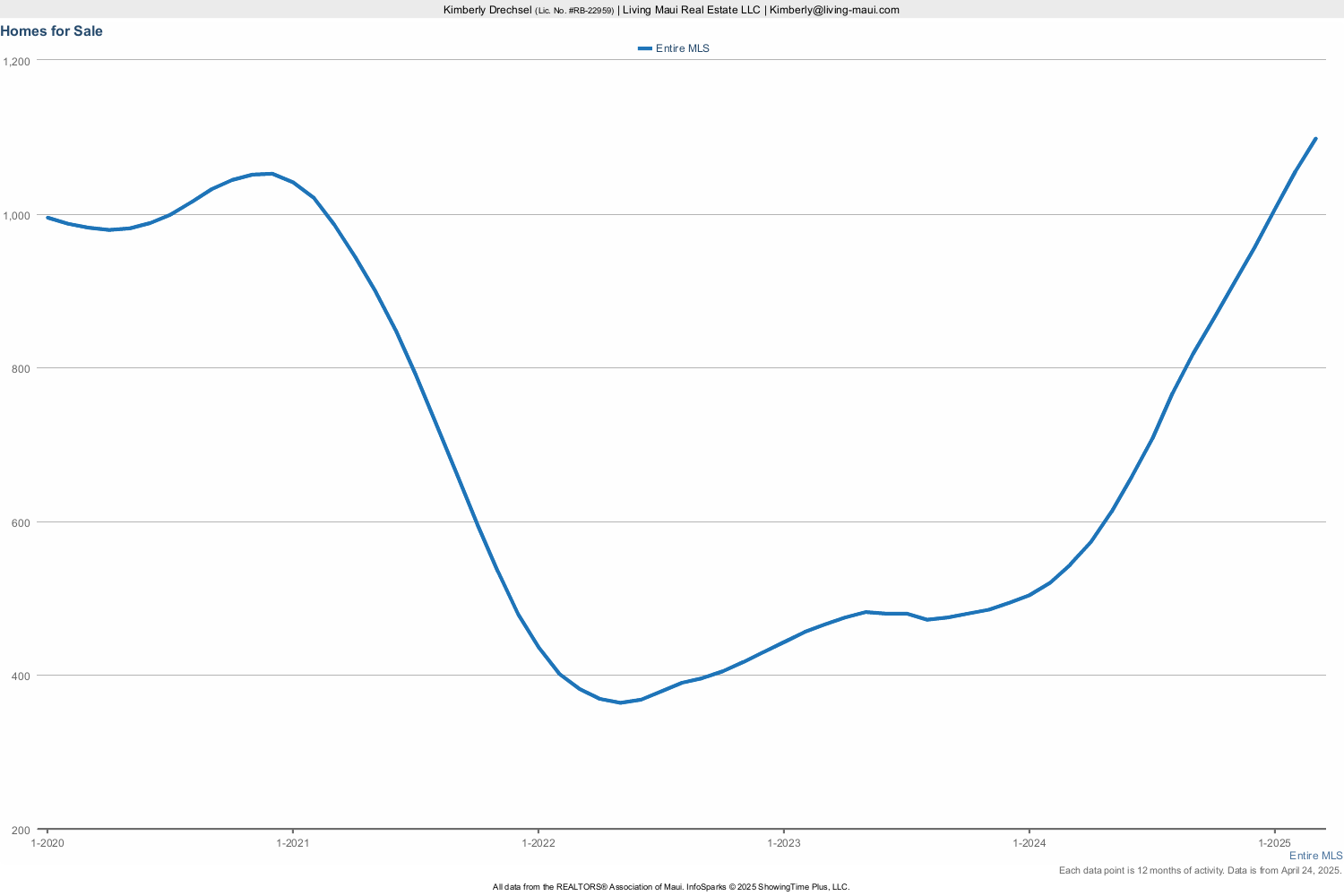 Overall
Inventory for Sale
Inventory for Maui, reflecting the tail end of Q2 2022, has increased. Due to the small number of properties, it can skew the statistics.
When viewing Realtors Association of Maui's July figures, "Months Supply of Inventory increased 33.3 percent for Single Family homes and 77.8 percent for Condominium homes."
In Q3 of 2022, given the interest rates don't fluctuate too much, Buyers demand traditionally heats up towards Q4, and Sellers are motivated to Sell or adjust their price, it's expected that total inventory will remain limited and thus the Maui Market will will follow the same trend as first quarter 2022.
As we go into the winter months, the Income generated & peak months will slow down Inventory. Sellers are less inclined to let go of their condo that is cash flowing.
Living Maui Featured Listings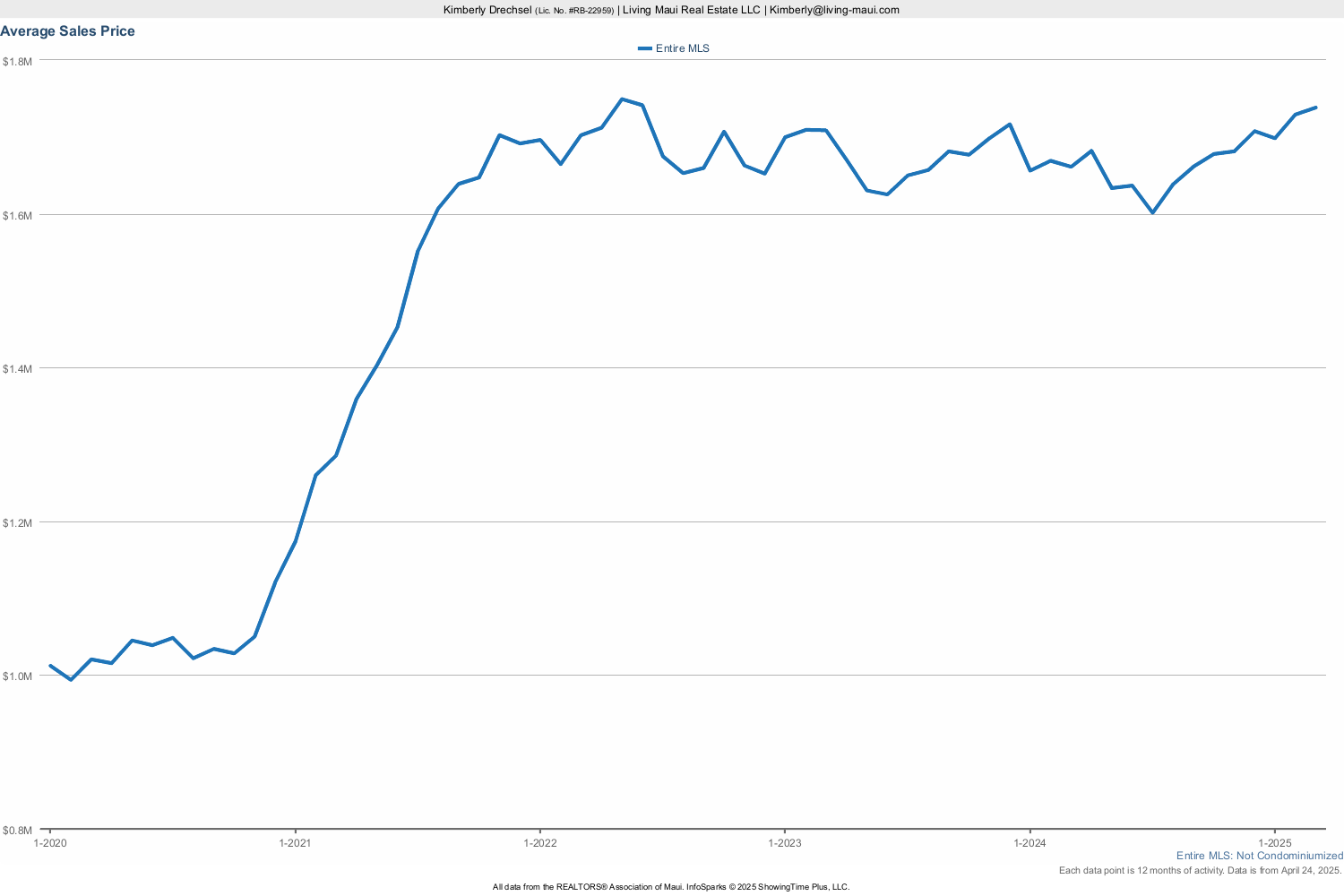 Residential Homes
Ave Sales Price
In July 2022, "Median Sales Price increased 5.0 percent to $1,102,500 for Single Family homes",  according to the Realtors Association of Maui.
What Will Happen in Q3? We anticipate average and median sales price will remain transparent. Although there are are several different markets, including the rental market, entry level market, luxury market, and resort market, they all differ.
What does that means to a buyer or seller? Contact Kimberly to further discuss the market you are navigating.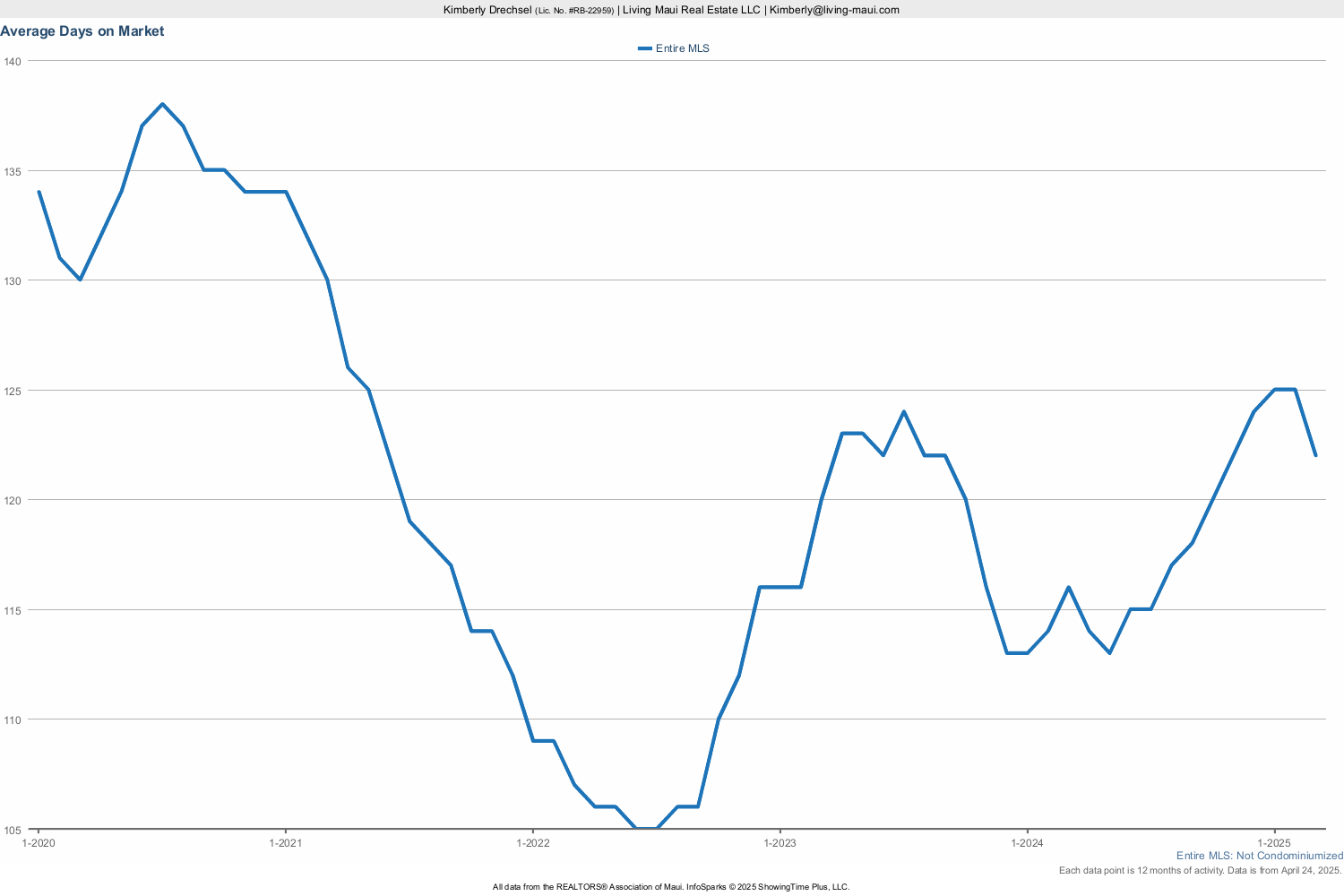 Residential Homes
Ave Days on Market
With needing more space, upgrading out of the condominium / resort, & attaining privacy, we seen a high demand for residential homes in Q1 & Q2. Theses homes moved rapidly with a low number of days on market. Regarding single family homes, year to date, the average days on market were 119 days.
What will happen in Q3? We anticipate the figures will be similar for single family homes & their days on market in Q2, given the average sales prices levels off or decreases slightly.
July 2022 Statistics, year to date, reflect 112 days on market for single family homes. It decreased -8.2% from the previous year.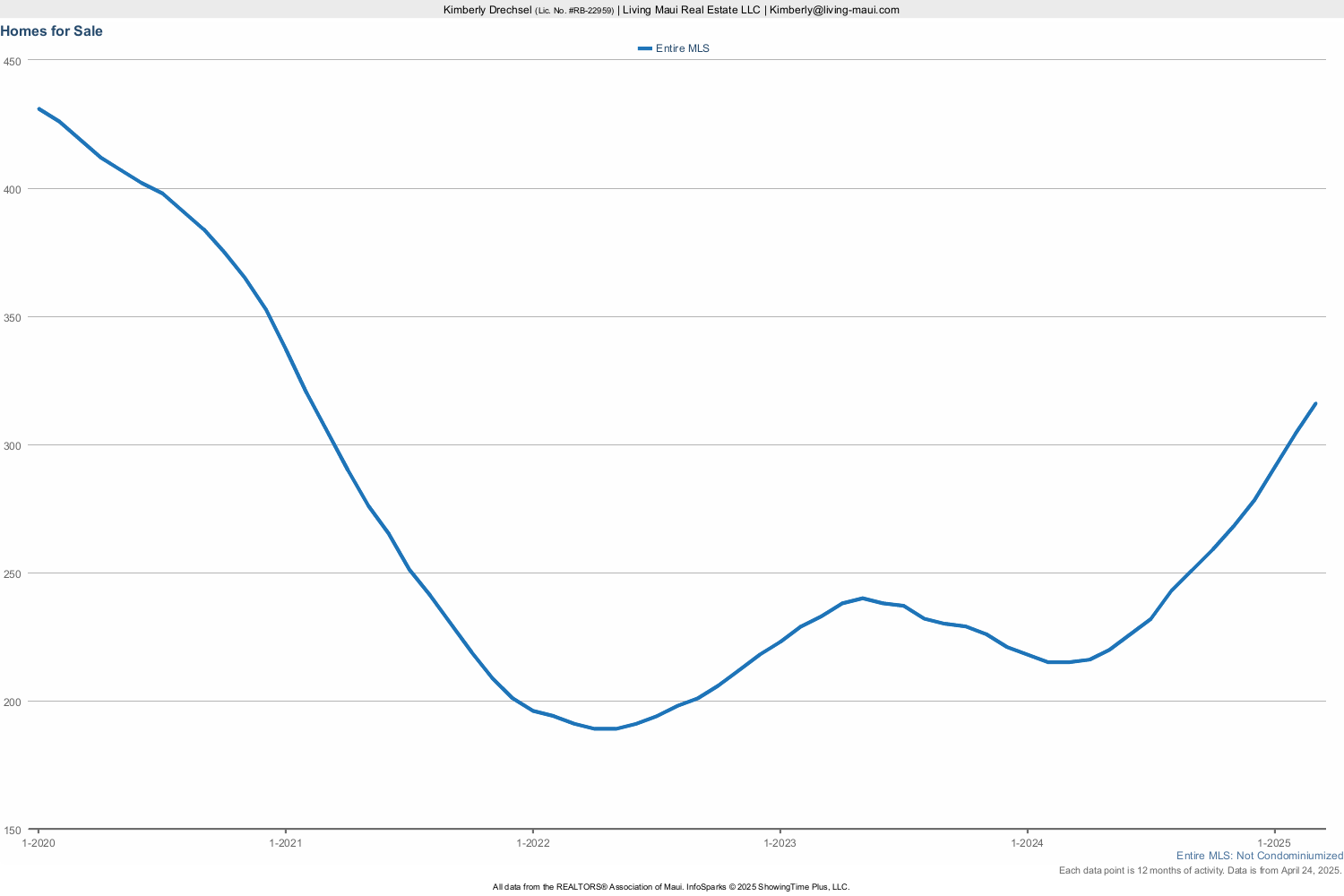 Residential Homes
Inventory for Sale
Q1 & Q2 had an all time low amount of Inventory for Residential Homes. Again, this can make the numbers look inflammatory in Q3 & Q4, compared to the first half of 2022.
Q3 did not follow the trend. August 2021 held 235 for Inventory of Homes for Sale. August 2022 went up 18.7% to 279 Homes. Mid Term Elections always pose a concern with all markets, which include real estate. The markets get skittish this time of the year, again during election time.
Buyers, take advantage of possible negotiation of price & sellers having more competition.
Sellers, again, time to be realistic with the price.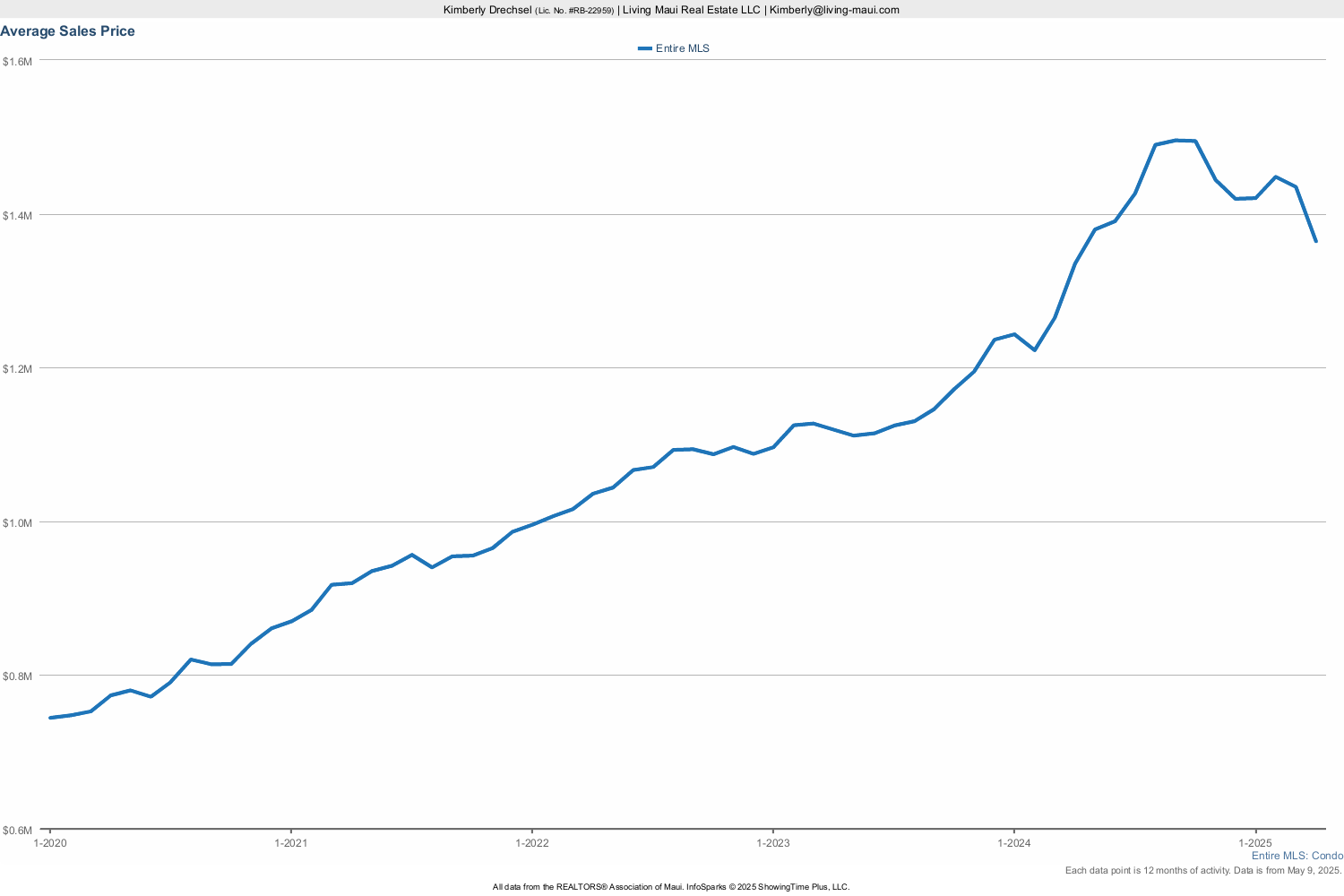 Condominiums
Ave Sales Price
What Happened in Q3 for Condominiums and their average sales prices? Looking at the August 2021 year to date, $950,915, compared to August 2022 YTD, $1,101,777 the average sales price increased 15.9% from the previous year.
The jury is out for Q4? We anticipate the average sales price won't decrease, also they will not increase. However, the high end luxury condominium sales could skew the figures.
Buyers don't get discouraged by numbers but you must be realistic with the competition.
Sellers must realize that appraisals are a factor and leave some juice in coconut.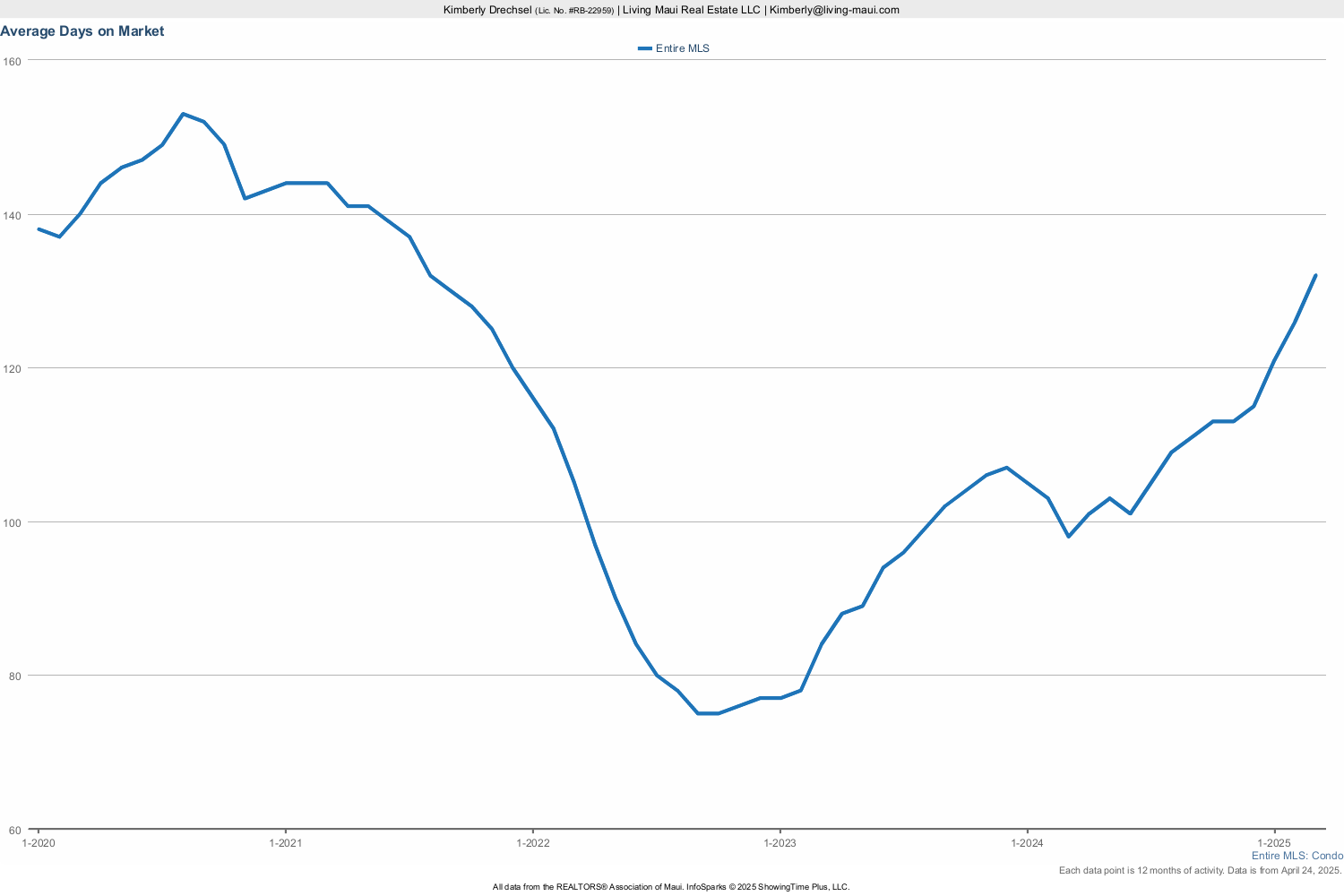 Condominiums
Ave Days on Market
Interested in learning about Q3 Condominium average days on market? Yes, you guessed right. Both year to date as well as August 2022 Days on Market decreased.  August 2021 average days on market were 101 days. In August 2022, the average condominium DOM were 79 days, which was a -21.8 % decrease.
What Will Happen in Q4? There are occupied rentals & it can be challenging to gain access to condominiums, due to scheduled bookings. However, Living Maui Real Estate has an educated estimate it will slightly increase.
What that means to a buyer or seller? Buyers, you can wait to preview a unit prior to submitting an Offer. However, get you written contract in sooner than later . Sellers, don't panic when you don't see an Offer in the first week. Again, with bookings / guests, it is challenging to preview the property. If the days start to accumulate, either the visuals are poor or the price needs modification.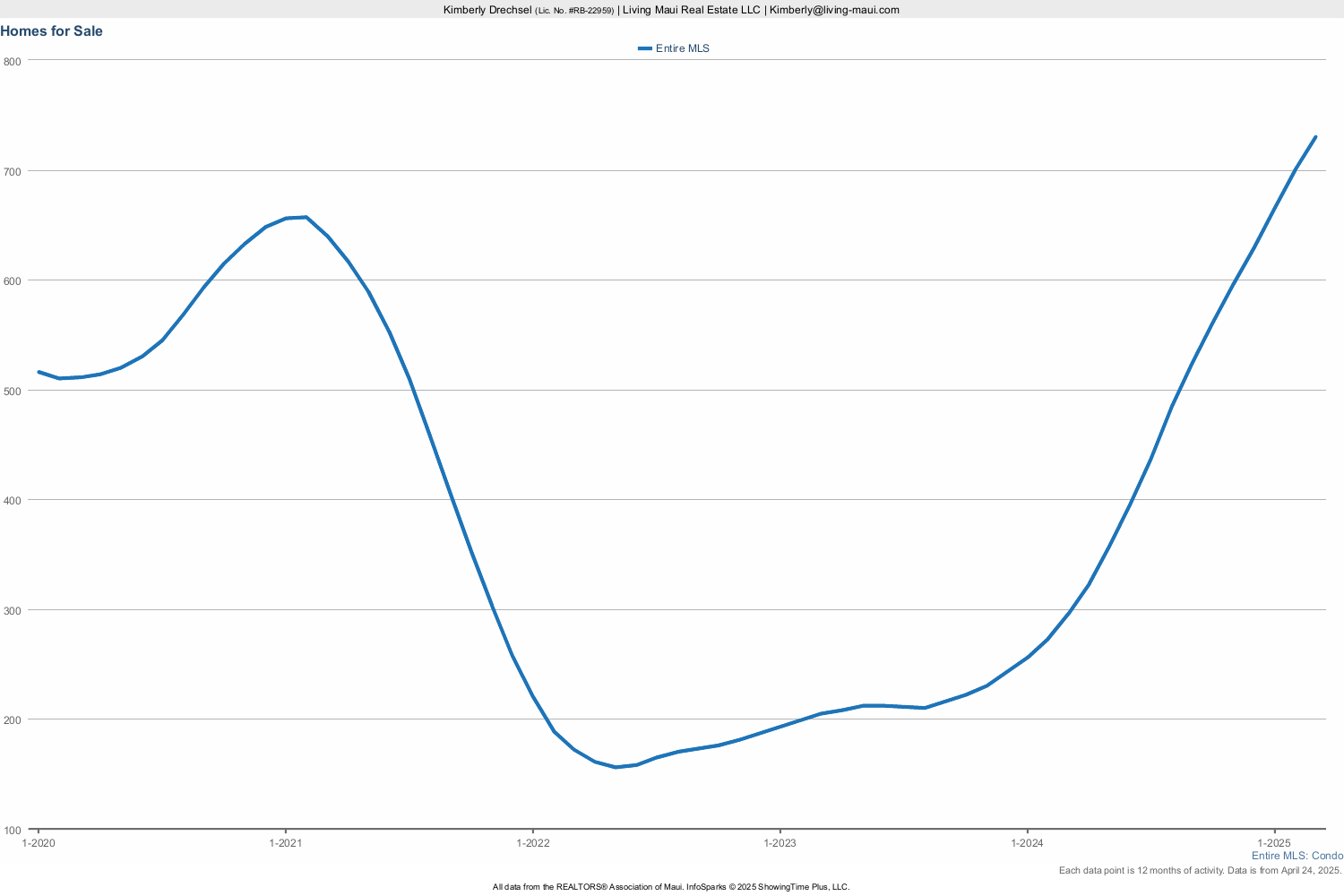 Condominiums
Inventory for Sale
What has been happening in Q3? You guessed correctly! Yes, condominium inventory has been manic. August 2020 up 100%, then  down by -89.5% in 2021, vs August 2022 increased 87.5%.
What Will Happen in Q4? We anticipate more inventory becoming available. As the weather cools off everywhere else in the world, the Maui market becomes more desirable. Add in the rental potential, the inventory will speed up.
What that means to a buyer or seller? Buyers, this poses an objection to attain a condo with more competition and more to view as inventory tends to increase.
Sellers, are more inventory becomes available, your asking prices need to competitive & compelling.
Stay up to date with the latest Maui Real Estate Statistics and Insight.  Join the Living Maui monthly newsletter below:
Share This Article With Friends!