Temporarily Closed due to the Lahaina Wildfires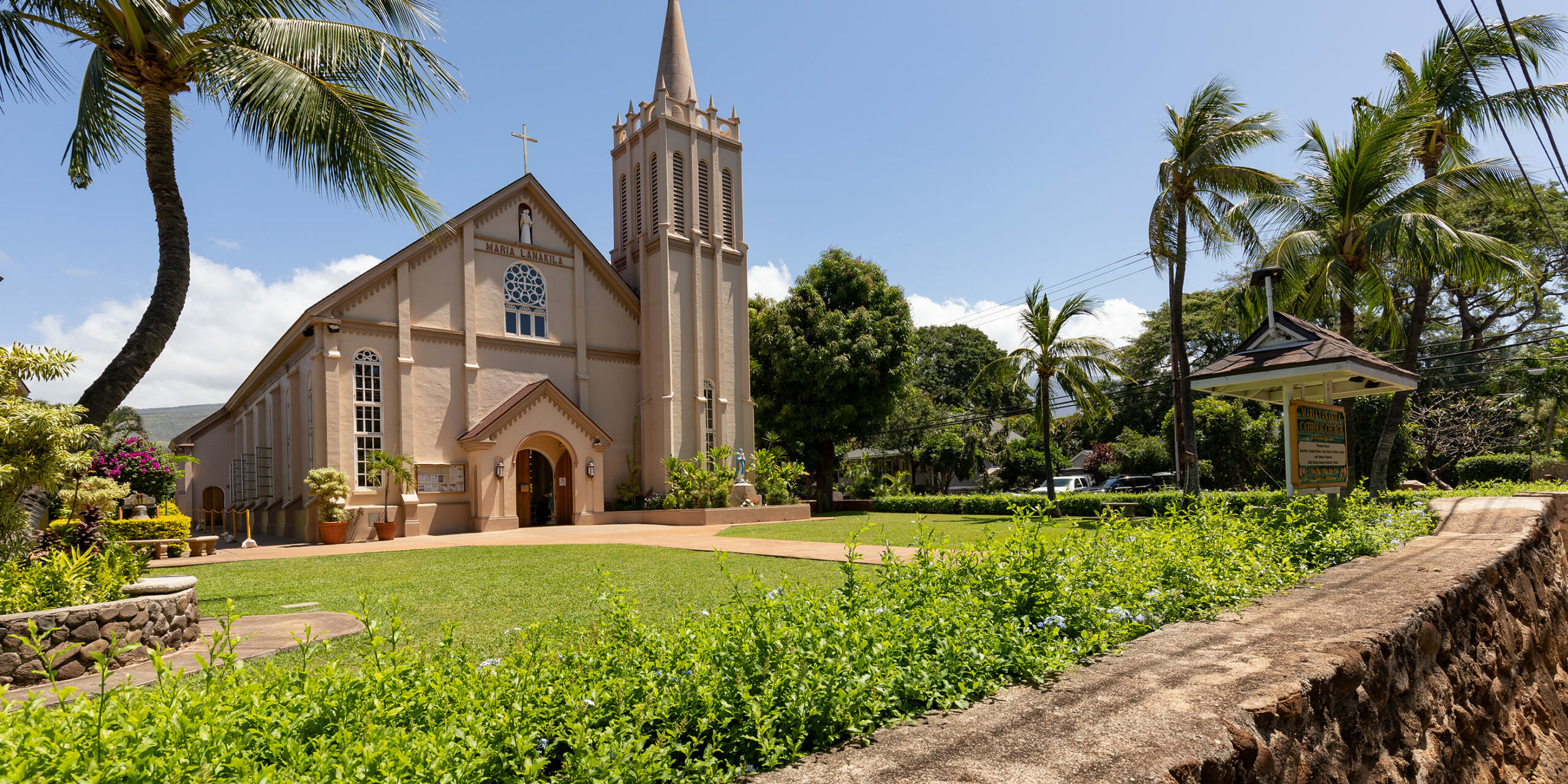 Worship at Lahaina Catholic Church & Schools - Maria Lanakila
Sacred Hearts School K-8, Lahaina
Maria Lanakila Church, Lahaina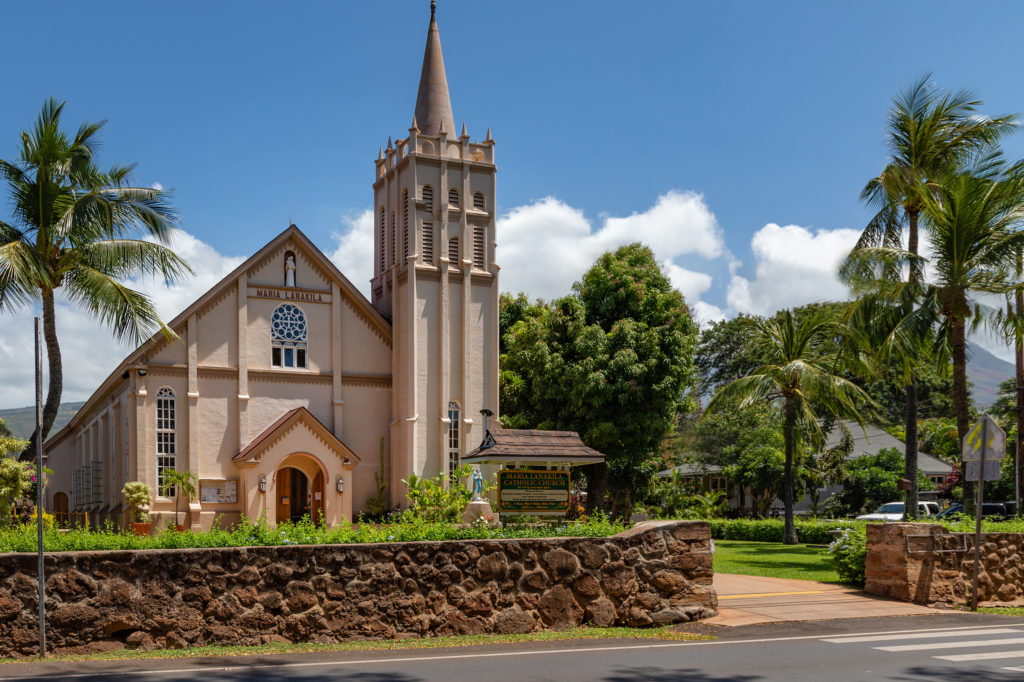 The Catholic Church has had a presence in Hawaii since 1827, with the arrival of the first Catholic missionaries from France. The first Roman Catholic Mass took place on Maui in 1846. Today, Catholic churches and schools can be found across the island.
If you're exploring Catholic churches and schools in West Maui, consider visiting Maria Lanakila Catholic Church, Lahaina.
Sacred Hearts Mission School
The pastor of Maria Lanakila Catholic Church, Father Albert Bouillon, founded a parish school - Sacred Hearts School - back in 1862, and it has been serving the children of Maui for the last 150 years. Having started as just two classrooms built next to the church, a further two classrooms were added in 1870, doubling the school's size.
Sacred Hearts is a family-oriented, fully accredited K-8 private school with a wonderful Aloha spirit. The school has, of course, evolved over the years and now has over 200 students. Their mission has remained the same throughout that time - 'To provide excellence in education and to nurture a life of prayer, faith, and service in the Catholic Tradition'.
Maria Lanakila Catholic Church
Located in the heart of Lahaina, Maria Lanakila Catholic Church has been serving the community for over 160 years, having been established in 1846.
Maria Lanakila is a diverse Catholic parish with a mission to be a vibrant voice in the community and a beacon for the Catholic faith; sharing the Gospel of Jesus Christ in both word and action.
As a welcoming community of faith, they have very clear aims. More detailed information can be found on the church's own website, but here's a quick summary...
Praying and celebrating as a Eucharistic community.
Educating children and adults to lead a full Christian life in today's world.
Serving others with unconditional generosity.
Living just lives and providing an embracing Eucharistic community.
Services are a lovely blend of local parishioners and the many tourists visiting the area, with plenty of families participating each week.
For those local to the area, the church offers lots of opportunities to get involved in Parish life with ministries including liturgical ministries such as choir member, lector, altar server, and Extraordinary Minister of the Eucharist; social justice ministries, like visiting the homebound, serving the poor, volunteering at food pantries and the St. Vincent de Paul Society; and various other ministries like youth ministry, men's and women's groups, and the annual parish bazaar.
Thankfully, there's a useful weekly bulletin available to keep everyone up-to-date with all that's going on.
If you are Catholic and interested in attending Mass or would like to learn more about the Catholic faith, here's what you need to know:
Mass Schedule Maria Lanakila Church
Weekday Mass: Mon-Fri 7am
Saturday - 7am / 5:30pm
Sunday - 7am / 8:45am / 10:30am / 5:30pm / 7pm (in Spanish)
You can access details and timings of other meetings, confession, etc by visiting the church website at https://www.marialanakila.org/
The beliefs of the Catholic Church have remained consistent through the ages. Maria Lanakila and Sacred Hearts share the same Statement of Faith, and we've included it here, but for more information, we recommend getting in touch directly...
We believe that human beings were created by God in love and that everything God creates is good and created out of love. While we have the capacity for sin, the Church believes in the dignity of the human person above all else.
We also believe that goodness infuses all of God's wondrous creation. All creation, made by God, reflects that goodness. Catholics see the world and its beauty, renewed by the Incarnation, as sacramental – speaking of God's goodness and love.
We believe in stewardship. Everything is given to us by God and, our Catholic responsibility is to share our time, talent, and treasure with those around us.
We believe in the Holy Trinity, that God has revealed himself to us as Father, Son, and Holy Spirit – a communion of knowledge and love – has created us to share in that life.
We believe in community and a living Church – believers are a part of the living Body of Christ and, as such, we are a reflection of the communal nature of the Trinity.
We believe that God loved his creation so much that he became human in the person of Jesus to walk among us.
We believe in the communion of the saints – models of faith who help us and guide us in our daily lives.
We believe in Jesus' crucifixion, death, and resurrection, and we hope that one day we will rise to new life with him.
Becoming Catholic today means joining an ancient faith, deeply rooted in the teachings and traditions of Christ, that is filled with hope and vibrancy as we continue to spread the Good News of Jesus Christ to all the ends of the earth.
Maria Lanakila Church & School
712 Waine'e St, Lahaina, HI 96761
The next time you are near or around Kaanapali, please remember to contact Kimberly to join you for your next cup of coffee. Owner and principal broker of Living Maui Real Estate, Kimberly will assist with relocation, market statistics, or transitions of your real estate portfolio.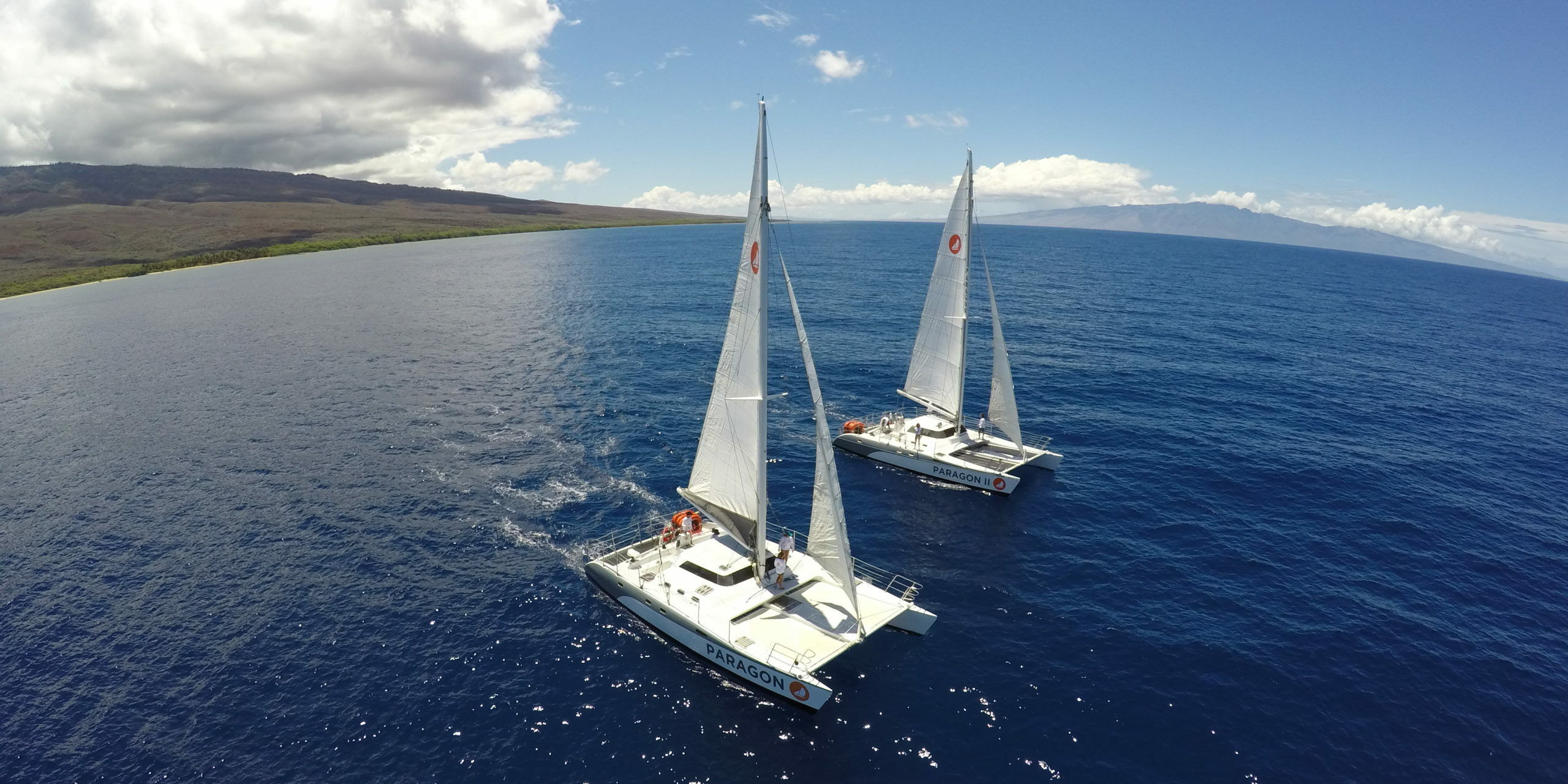 Featured Living Maui Real Estate Properties
Listing courtesy of Living Maui Real Estate LLC
Listing courtesy of Living Maui Real Estate LLC
Join Us For More of the Living Maui Lifestyle.
Send us your name and email and we'll send you our bi-monthly email updates; featuring everything our beautiful island of Maui has to offer!