Belly Maui: An Oasis of Flavors for
Breakfast & Brunch in Kaanapali
Amongst the hustle and bustle of the vibrant beach town of Kaanapali, Belly Maui stands out as a peaceful oasis of flavor. Built around a one-of-a-kind brunch concept, this neighborhood favorite serves up delicious locally-sourced global cuisine with its own unique twist. Whether you want an early morning grab-and-go, a quick bite, or a leisurely brunch with friends, Belly Maui won't disappoint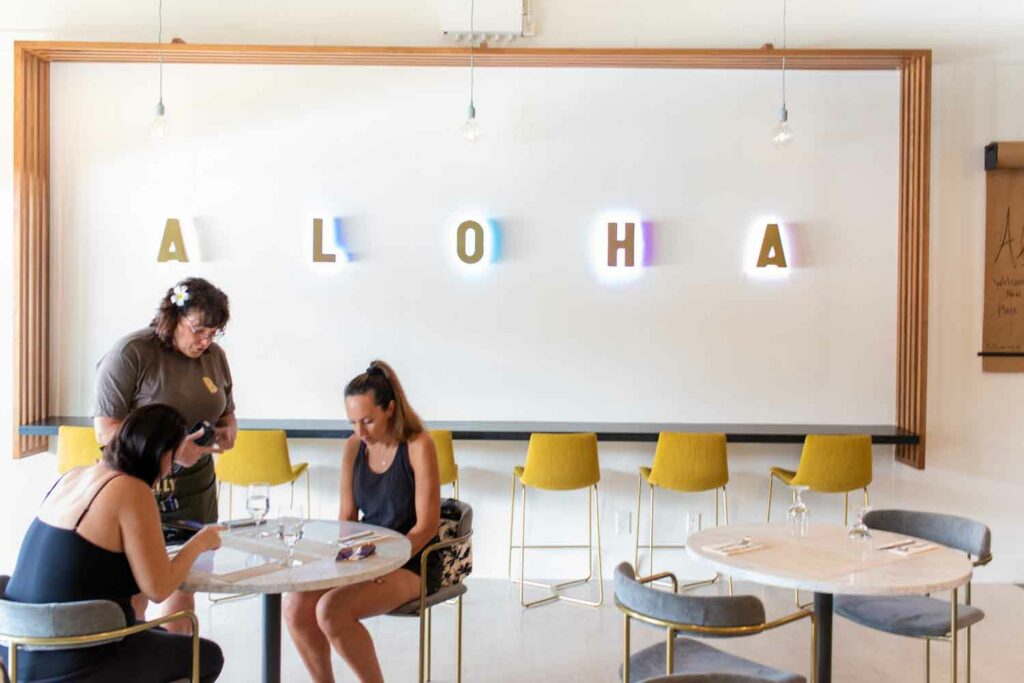 The unique concept of Belly Maui was developed from the founder John's desire to create a new contemporary dining experience based on a breakfast brunch-style menu with community at its heart. After teaming up with chef Abby Ferrer, the concept came to life drawing inspiration from cultures around the world. Abby's time working in Melbourne and Sydney influenced the global flavors that are infused into her creations, as well as the atmosphere of the restaurant. The modern decor and comfy chairs give a really hip vibe, and there's a bar area for those who simply want a place to chill with drinks.
The Food at Belly Restaurant
Belly Maui offers an Australian-inspired brunch-style menu that's infused with some Middle Eastern and Japanese influences, encompassing a lighter, cleaner way of eating. Ingredients are sourced locally per the restaurant's commitment to sustainability and the community, using only the freshest seasonal produce.
Chef Abby Ferrer previously worked at Star Noodle, and as a private chef. Her experiences are reflected in Belly Maui's menu, which is innovative and flavorful. Ferrer's passion is showcased in each dish she prepares with expertise and precision.
While Abby works wonders in the kitchen, Amber, the General Manager, keeps the restaurant running smoothly. During COVID-19 Amber utilized the extra time to earn several degrees, including a culinary degree, pastry degree, and business degree. A serious foodie that's passionate about the restaurant, Amber always ensures that Belly Maui meets its customers' expectations when it comes to food quality and taste.
Menu favorites include:
Avo Toast -  tasty combination of avocado, roasted eggplant spread, tomato, market & pickled vegetables, and lemon vinaigrette. A fried egg is an added option. It's a delicious
and satisfying dish, perfect for a healthy breakfast or lunch.
The Other Sandwich - soft scramble, parmesan, the best garlic sauce ever, and market greens on a toasted brioche bun. Meat lovers can add applewood smoked bacon, sausage, or for a veggie version - a house-made plant-based patty.
Chicken Shawarma Salad - local mixed greens, grilled cauliflower, pickled vegetables, hummus, best garlic sauce ever, and a grilled za'atar flatbread. This one's full of Middle Eastern flavors that will transport you to another place.
A selection of fresh bakes and pastries team up with a variety of coffee and tea selections for those wanting something sweet or a tasty caffeine fix
*current menu items as of 5/1/23 - always subject to change
Belly Restaurant in Summary:
So, if you're in the mood for a delicious breakfast or brunch with a global twist, head down to Belly Maui and enjoy the amazing flavors, warm atmosphere, and friendly service. You won't regret it!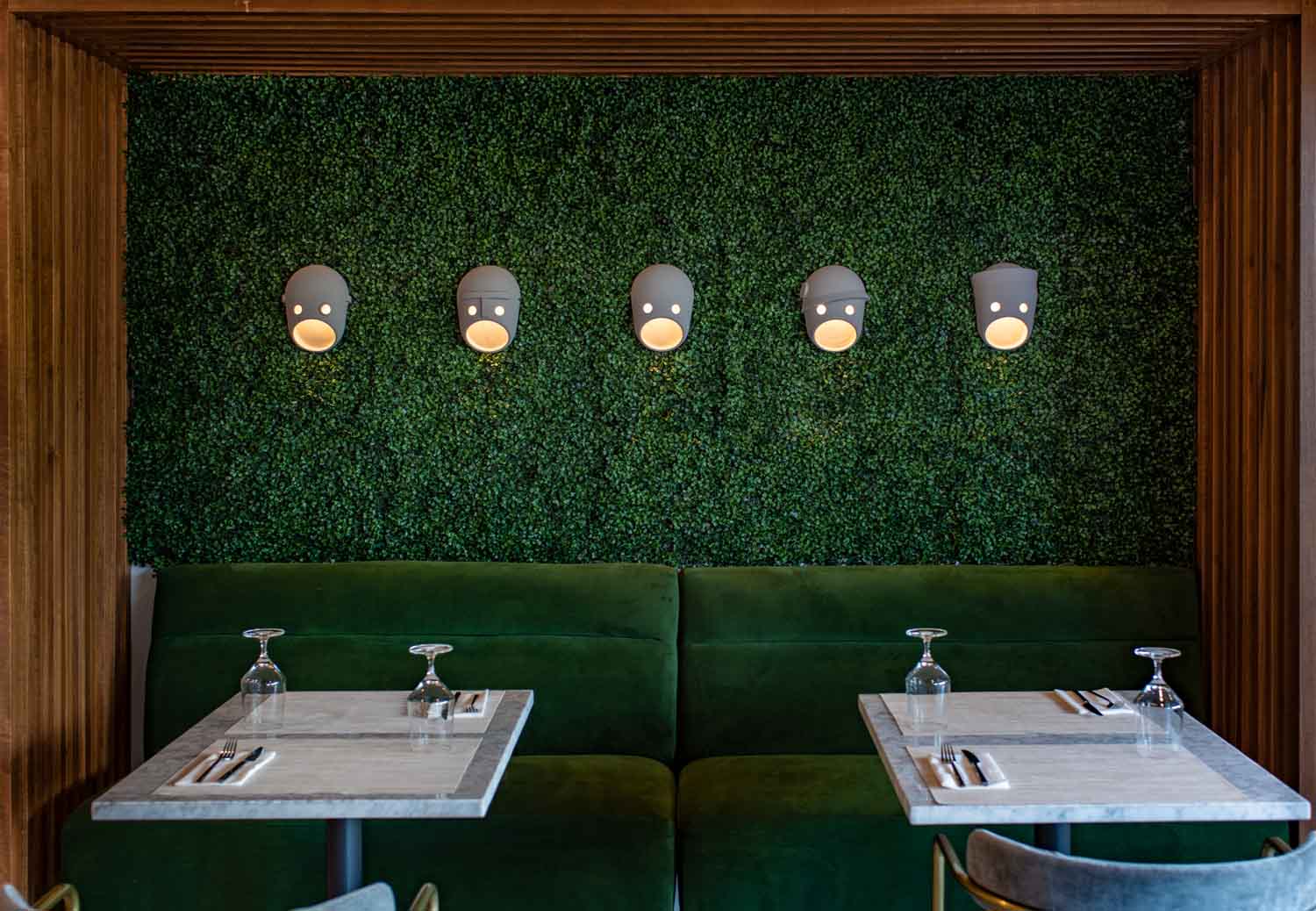 Directions to Belly Restaurant:
Belly Restaurant Maui is located in the Fairway Shops above the South Kaanapali resort area along Hwy 30
Traveling South from the Napili-Honokowai-Kahana area (via the Honoapiilani Hwy 30), travel past the Kai Ala Drive intersection and look for the Ka'anapali Golf Course on your right hand side. The Fairway Shops will be next on your right, with a turn-off that leads directly into the parking lot, midway down the shops area.
Traveling North through Lahaina into the Kaanapali area (via the Honoapiilani Hwy 30), travel past the intersection of Kaanapali Pkwy. You'll see an overpass overhead and the Fairway Shops will be on your left. Pass the mall and take the next left turn lane onto Kekaa Dr. Take a left onto Kekaa Dr and then another quick left into the Fairway Shops parking lot.
Restaurant, Belly, will be located midway down the strip mall and there is plenty of parking on either side.
The next time you're in Kaanapali looking for a great place for breakfast, lunch or brunch; reach out and and join me. As the owner and principal broker of Living Maui Real Estate, I look forward to answering any of your Maui Real Estate questions and here to assist with relocation, market statistics, or transitions of your real estate portfolio.
- Kimberly Drechsel
Featured Living Maui Real Estate Properties
Listing courtesy of Living Maui Real Estate LLC
Join Us For More of the Living Maui Lifestyle.
Send us your name and email and we'll send you our bi-monthly email updates; featuring everything our beautiful island of Maui has to offer!