A Lahaina Must: Breakwall Shave Ice
Whether you're a local or enjoying the beauty of Maui on vacation, if you will be spending any time in Lahaina (and you likely are, being the hotspot it is), you have to make a stop at Breakwall Shave Ice – you won't be disappointed. They offer tasty refreshing treats for the whole family (adults included).
Add Breakwall Shave Ice to Your Must-Stop List Now!
A visit to Breakwall Shave Ice means far more than just satisfying your tastebuds – it means getting to experience and enjoy the beautiful history of Front Street in Lahaina. The refreshing treats from Breakwall Shave Ice are the perfect pit-stop on your quest to soak in everything Maui has to offer. Be sure to check it out on your visit!
+ Acai Bowls
Organic Acai, Fresh Local Fruit, Fun Add Ons
+ Valley lsle Kombucha
Refreshing Kombucha with Tummy Healing Properties
+Shave Ice
Multitude of Island Flavors, Various Sizes
With so much variety within their menu, everyone in your party is guaranteed to find something they will savor. You can view their full menu here to see their endless list of flavor selections, toppings, and more, but with so many great choices, we have to give an overview of their fantastic menu.
Of course, you can get a refreshing shave ice, choosing from over 30 flavors, with goodies you can add to the top and bottom of your shave ice. Beyond their namesake shave ice, you can also get a dose of caffeine with a cup of delicious coffee, from nitro cold brew, frappes, to classic espresso. Even more, Breakwall Shave Ice also offers 15 smoothie and shake options, three different kombucha flavors, tasty ice cream, a giant pretzel with three dipping sauces, acai bowls of a wide variety, and lastly, their 21+ favorites: adult shave ice. You can add your favorite spirit to your regular shave ice or choose one of their six cocktail shave ice options. Either way, their adult shave ice is sure to impress.
Visiting & Dining Lahaina
Lahaina is one of Maui's hotspots, and a must-stop if you're visiting the beautiful island. Lahaina offers a tour through Maui history, beautiful oceanfront views and activities, exciting adventures, and of course, great places to grab a bite to eat. With a stroll through Lahaina's historic Front Street, you can experience Lahaina in all of its beauty and history: from art galleries, beautiful shops, attractions like Hale Paahao or U.S. Seamen's Hospital, and phenomenal restaurants.
Dining in Lahaina gives you countless options for food, whether that be for a full meal or a quick, refreshing, snack or treat. A stop at Breakwall Shave Ice can satisfy both! Being positioned next to the phenomenal Down the Hatch, you can get a full meal right next door, then gift your tastebuds with something refreshing from Breakwall Shave Ice after.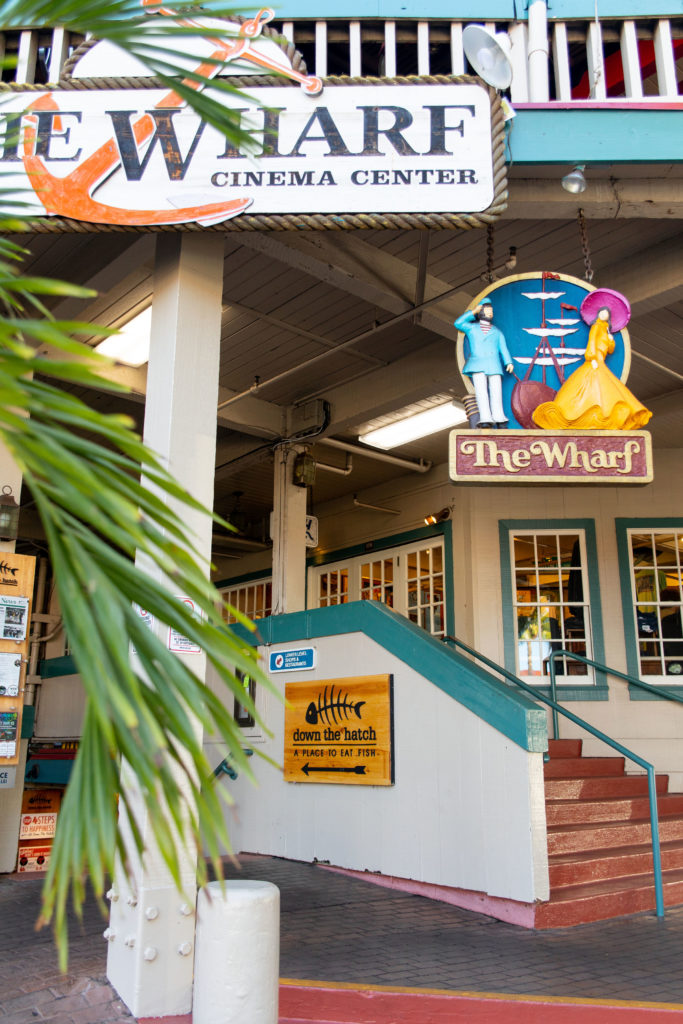 Located right off the historic Front Street, next to their amazing partner restaurant, Down the Hatch, Breakwall Shave Ice is a convenient stop as you navigate through the list your internet search "local food Maui" generated for you. Open all day, from 7:30pm-8:00pm, you and your family can get a snack, cold brew coffee, and of course, delicious shave ice any time your craving hits!
Reminder, you can always order on the go & have it delivered.
658 Front Street, Lahaina, HI 96761
Suite 104
Located right next to Down the Hatch
There is parking behind the Wharf, limited parallel parking on Front Street, and open parking lot across from the elementary school. Finding parking in Lahaina can be tricky and is limited. Come early!
Living Maui Real Estate Featured Properties
Join Us For More of the Living Maui Lifestyle.
Send us your name and email and we'll send you our bi-monthly email updates; featuring everything our beautiful island of Maui has to offer!
If you are interested in more information on the real estate in the area, contact Kimberly. Owner and Principal Broker of Living Maui Real Estate, she will walk you through the statistics, contingencies, and escrow process for purchasing a Maui property.