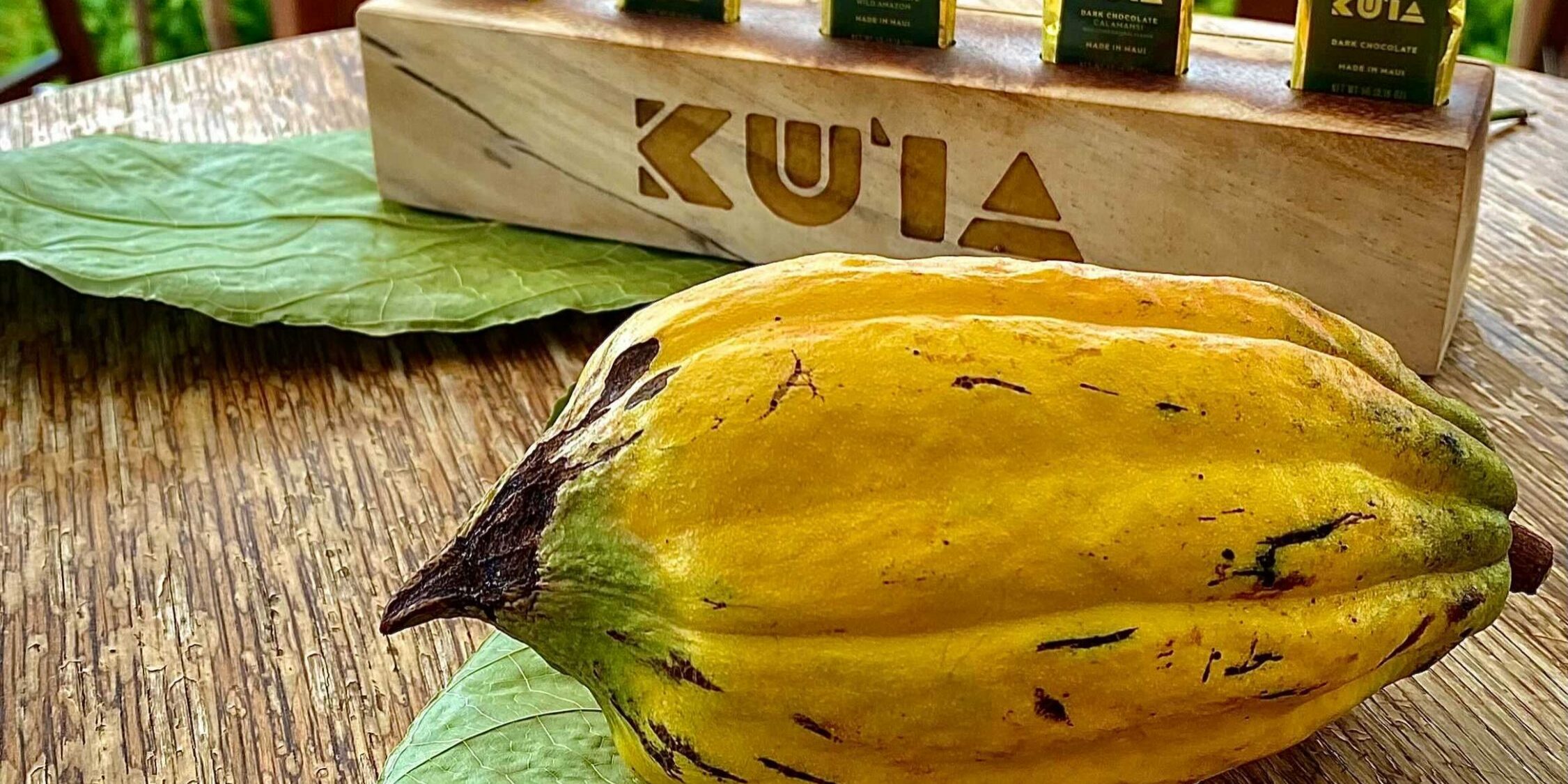 Maui Chocolate - The Destination for All Things Delicious!
Chocolate...do we need to say more?
There are many reasons to visit Lahaina, from its beautiful beaches and warm sunsets to the variety of restaurants and activities on offer. It's also home to one of the most unique destinations on the island; the largest chocolate factory in the state of Hawaii - Maui Chocolate.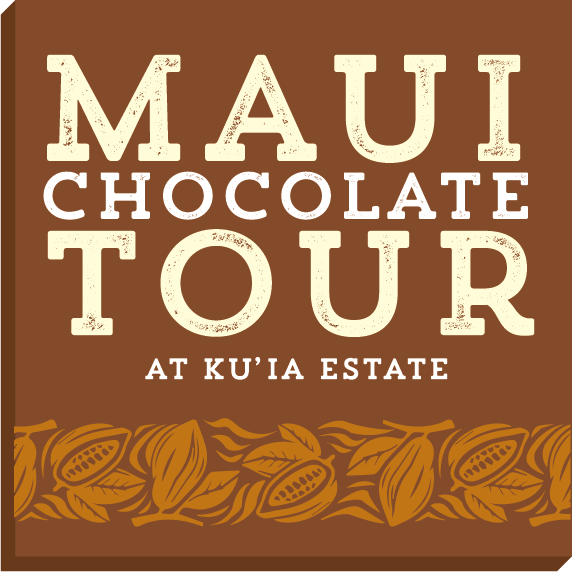 If you're looking for things to do in Maui and happen to have a sweet tooth, it's one place you absolutely must visit!
Maui Kuia Estate Chocolate has been tantalizing the tastebuds of visitors and locals alike since opening its doors to the public in the spring of 2019. It's a working cacao farm dedicated to crafting delicious, high-quality, and sustainable chocolate from 'farm to bar'.
Read on for everything you need to know about Maui Chocolate - how it got started, what they do, and where you can find them - so you can experience all their sweet treats for yourself.
The business was founded by Dr. Gunars Valkirs, a former biotech entrepreneur, who retired to Maui with his wife after the company he helped found was sold for a substantial sum. Valkirs' father had been a farmer in Europe prior to WW2 and after being displaced as a result of the war and finding himself in San Diego, he continued his passion for farming with an orchard of citrus trees.
Following in his father's footsteps, Valkirs, who had bought a home in Kapalua on 3 acres, began to plant cacao trees there as part of a field trial in the state which was seeking to determine what growing conditions were suitable for cacao. He later leased 50 acres of land in a more viable location in West Maui and his cacao farm which now consists of over 8000 trees, had its first harvest in 2018.
With the extremely high production costs of cacao beans, Valkirs decided to make and sell chocolate as a way to turn the farm, which had started as a hobby, into a viable business. And the focus of the business would be to give back to the Maui community; MKEC was established with the vision of donating 100% of its net profits to the non-profit community.
The farm, located in the district of Lahaina, is nestled in the foothills of the Mauna Kahalawai - more commonly known as the West Maui mountains. With 8000+ cacao trees spanning across more than 20 acres, it's a truly mesmerizing place and makes you feel like an explorer navigating unchartered territory.
Visitors to Maui Chocolate can enjoy breathtaking 360-degree views on the stunning rooftop pavilion. It really is spectacular!
Just three ingredients are used in the production of Ku'ia's dark chocolate - cacao beans, cocoa butter, and sugar. The secret of their award-winning chocolates is in the processing of the beans and the unique production methods which have been perfected over time by Dr. Valkirs and his team.
To learn more about the process, booking a guided chocolate tasting is a must!
There's so much to see and do here and the guided farm tours are highly recommended if you want to experience all that Maui Chocolate has to offer.
The guided tour begins at the chocolate factory in Lahaina and continues with a short drive to the private cacao estate, nestled in the foothills of the West Maui mountains. Here the tour guides lead you through an educational and interactive tour from 'farm to bar'  20 acres of cacao trees, hands-on fruit harvesting techniques, and finally, an exclusive 9 piece tasting of the award-winning, world-class chocolate.
There is also a 'Sunset Chocolate and Cheese Tour' which follows the same program but finishes with a beautiful sunset accompanied by cheese and chocolate!
On the first floor of the chocolate factory building, you'll find a busy cafe/chocolate bar and retail store which are open seven days a week from 9 am - 4:30 pm.
Visitors to the chocolate bar can enjoy a hot chocolate or milkshake as well as a selection of freshly made chocolate desserts.
The store is packed with an abundance of chocolate treats guaranteed to delight even the most discerning of chocolate lovers and there's even a viewing window into the chocolate factory too!
With a wide range of sumptuous treats on offer, if you're looking for a gift for someone special (or maybe even a present for yourself) you'll be spoilt for choice.
There are an array of gift boxes to accommodate all tastes and budgets, from the '6 Chocolate Bar Gift Box' to the 'Maui Tropical Trio 27 Piece Gift Box' and the luxury ribbon-wrapped 'World Origins Gift Tower'.
A selection of 5g-piece gift bags are also on offer and make great take-home treats, in- cluding the 'Token of Love' gift bag priced at just $20.
If you just can't decide and want to gift that special someone a choice of the many deli- cious options available, thankfully gift cards are also available to purchase in-store.
All those chocoholics out there will be delighted to hear that Maui Chocolate has a monthly membership offering - the Ku'ia Club! A fantastic way to sample newly released craft chocolate as well as unreleased flavor combinations, the $70 monthly subscription includes:
Monthly shipment of curated chocolate
Exclusive access to newly released craft chocolate
15% discount off any one-time orders, both in-store and online
Monthly writings from CEO Dr. Gunars Valkirs or VP of Operations Dan O'Doherty
The chocolate factory can be found at 78 Ulupono Street, Lahaina, HI 96761
MKEC's private estate farm is located at Ku'ia Ahupua'a on the slopes of Hawaii's majes- tic West Maui mountains.
If all this has made your mouth water, then be sure to add Maui Chocolate to your list of places to visit when you're in Lahaina. You can head over to their website at www.mauichocolate.com to get the full lowdown and book a tour.
Please remember to contact Kimberly to join you for a cup of Coco or hot chocolate. Owner and principal broker of Living Maui Real Estate, Kimberly will assist with relocation, market statistics, or transitions of your real estate portfolio.
Featured Living Maui Real Estate Properties
Listing courtesy of Living Maui Real Estate LLC
Join Us For More of the Living Maui Lifestyle.
Send us your name and email and we'll send you our bi-monthly email updates; featuring everything our beautiful island of Maui has to offer!