Outdoor Maui Farmers Market
In need of an Outdoor Maui Farmers Market and Deli? What if you could tackle three different chores all at once? How about get exercise, eat breakfast, and complete your shopping? Come along and visit one the Maui's finest stops, where this is possible! Most importantly, their local stock, location, and store hours set them apart.
Farmers Market is the place to visit. As a favorite to residence and visitors, they have fruits, juice bar, banana bread, sandwiches and local veggies. Above all, their best seller is the guacamole. Yes, it is not an ordinary avocado mix. The made fresh daily secret blend cannot be passed. Needless to say, you can retrieve most of your household items and get all your purchases completed, here.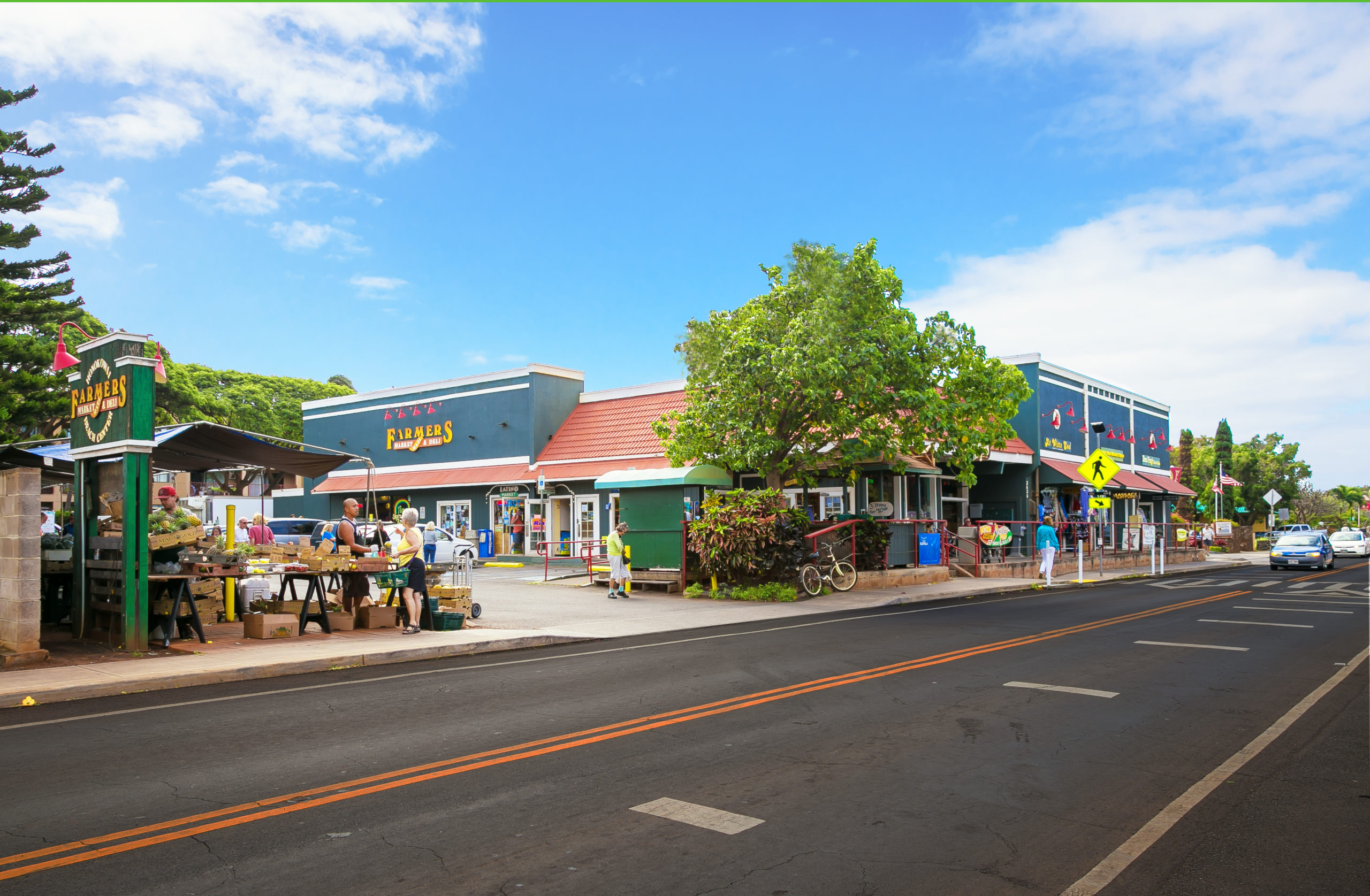 Known for their outdoor open market, traditionally is runs 3 times per week in the morning. It is weather permitting and subject to change.
Lastly, having generous store hours, they are open Monday through Sunday 7am to 8pm. Never the less, the outdoor market is held Monday, Wednesday, and Friday from sun up to about 11:00am. The open air retail brings out local vendors. They offer items you can only find in Hawaii, including flowers, jellies, pastries, and veggies. Not to be intimidated, there are lots of samples. Get outdoors and take that walk, it can be to your favorite retail store or the Famers Market.
The favorites include coffee, juices, salad bar, & banana bread.
Location is key! Being stationed in the Kahana area, Farmers Market and Deli is directly across the street from the Honokowai Park. They are situated next to Bad Ass Coffee. Yes, having a popular and busy stop, there are limited parking spaces. So, it is best to park on the opposite side of the road. Plus, you can eat your snack at the beach while watching sunset.
The parking lot has limited parking. It is best to park across the street at the Honokowai Beach Park.
Living Maui Real Estate Featured Properties
Join Us For More of the Living Maui Lifestyle.
Send us your name and email and we'll send you our bi-monthly email updates; featuring everything our beautiful island of Maui has to offer!
If you are interested in more information on the real estate in the area, contact Kimberly. Owner and Principal Broker of Living Maui Real Estate, she will walk you through the statistics, contingencies, and escrow process for purchasing a Maui property.