Welcome to Swagyu Smash Burgers Lahaina!
Top quality Smash Burgers and premium cuts of A5 Wagyu Beef. Located at the food truck court at the downtown Lahaina Sugar Train Station.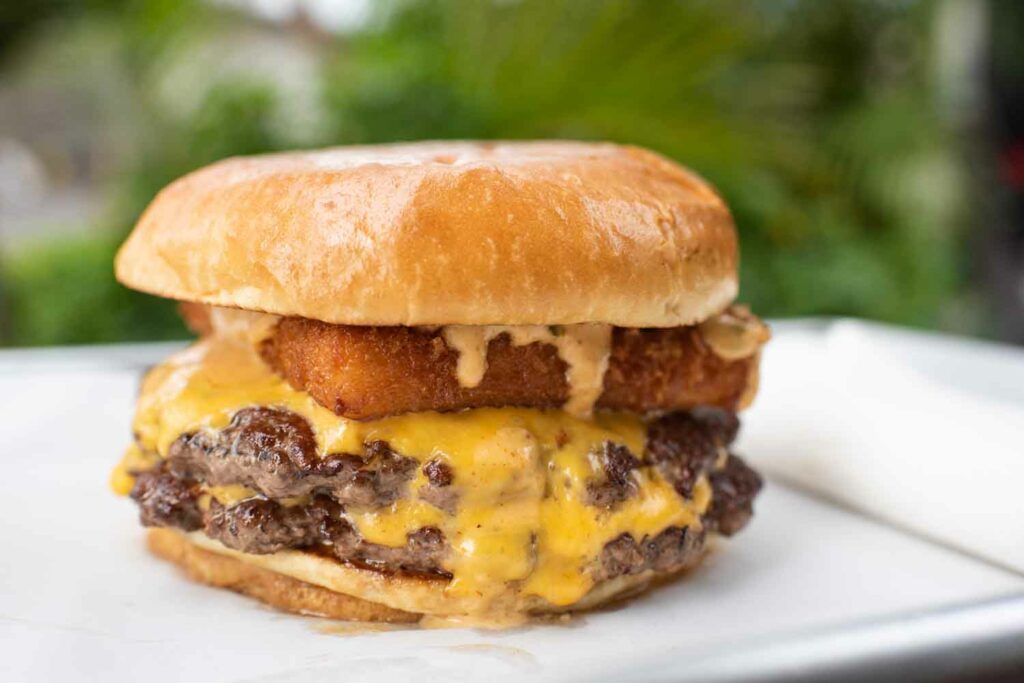 Mouth Watering Burgers and Beef
If you find yourself in Lahaina, Maui, and looking for a delicious burger experience, then head over to Swagyu Smash Burgers. It's a foodie's paradise! Whether you're a traveler looking for quick eats, or a local in need of something to satisfy your hunger pangs, Swagyu Smash Burgers are sure to delight your taste buds.
Swagyu's burgers are made using only the highest quality Wagyu beef, giving them an unforgettably juicy and flavourful taste. The beef is seasoned to perfection and then smashed flat on the hot griddle while being further seasoned with their secret blend of spices. This creates a deliciously crispy yet succulent patty that's loaded with flavor.
The menu is a simple one and features the signature 'Swagyu Smash Burger' consisting of two mouthwatering 4oz Swagyu smash patties, the Swagyu secret sauce, house pickle, and American cheese, all served up on a fresh brioche bun. For the really hungry burger lovers, there's also the option to upgrade to a 3-burger or a monster 4-burger version!
Specials at Swagyu Lahaina
Other specials offered regularly include the 'Western Swagyu Burger' with the addition of onion rings and BBQ sauce, and the new 'Tropic Thunder' - a 1/2lb Swagyu Smash Burger with pork belly, smoked onions, grilled pineapple, and Serrano chili.
As a step up to their delectable burgers, Swagyu also serves up delicious sides such as Katsu Cheese, and Sidewinder Fries that pair perfectly with the sirloin burger of your choice. Yes, that is correct. They offer a sirloin burger at half the cost. Although it is not on the menu, do ask them about their sirloin burger.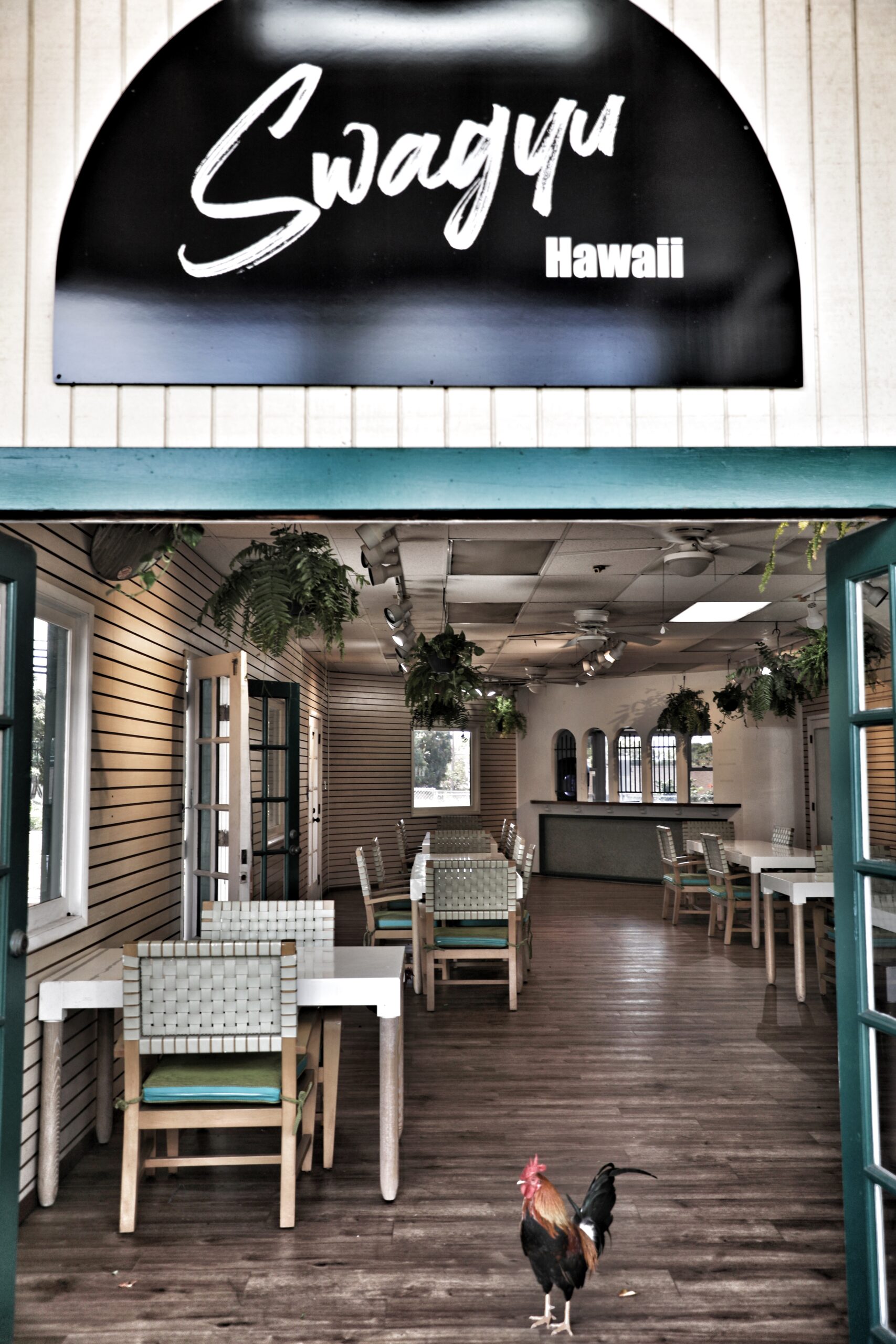 Bringing Top Quality Beef to Hawaii
Swagyu Smash Burgers and Butchers Shop opened at the Lahaina location in September of 2022 following the success of their Chop Shop brand at several sites across California. With founder and chef Steve Brown's expertise in Japanese-style Wagyu beef, Swagyu Smash Burgers Lahaina offers creative dishes incorporating his signature flavors and techniques.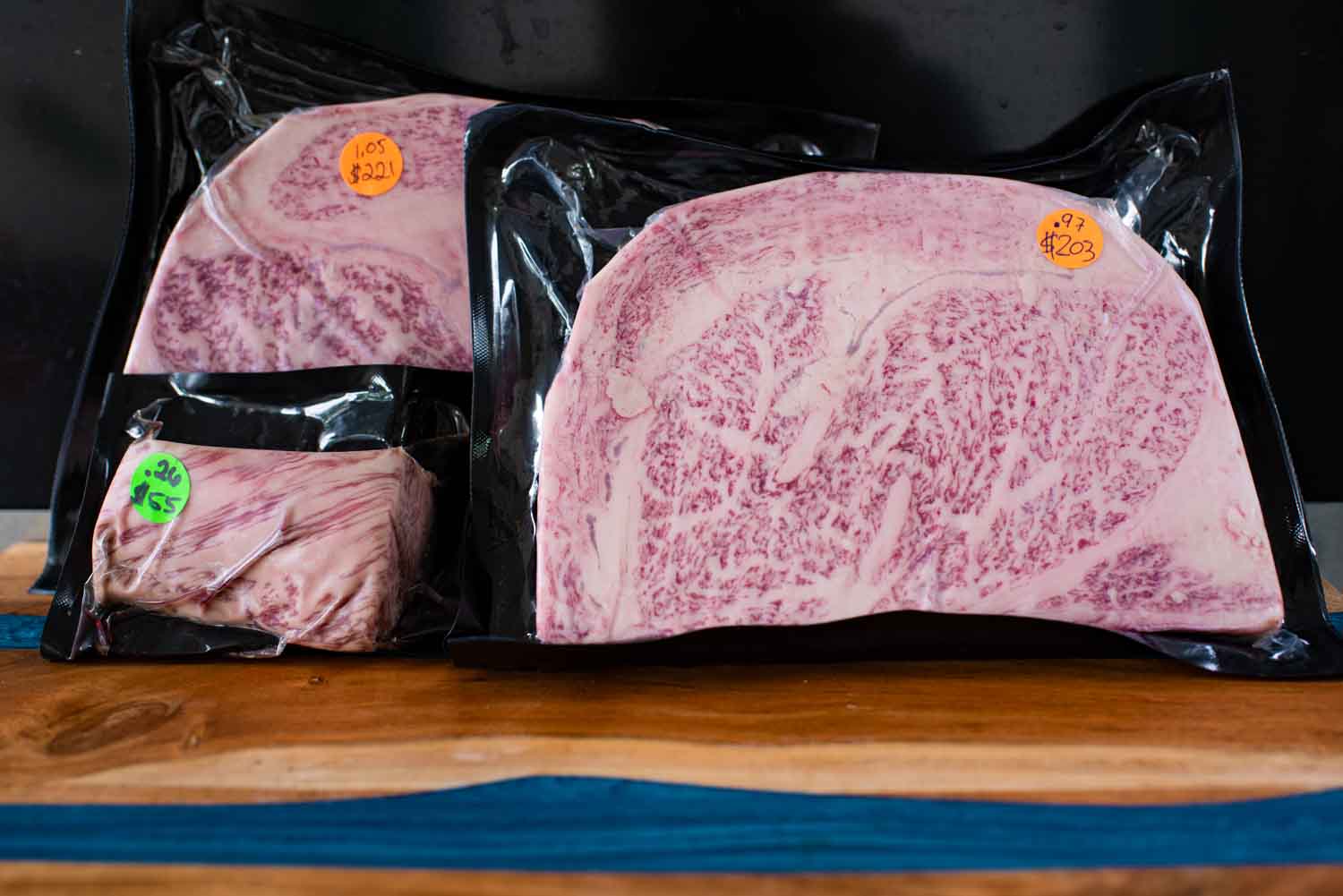 Throughout the year, Chef Brown hosts 'Swagyu Study Hall' events including a 12 and 18-course progression of Wagyu tasting menu, and a 9-course Wagyu and Beer pairing dinner. Each involves a collaboration with local Maui guest chefs and is hosted at a number of venues. Details of upcoming events and info on ticket availability are on the website at https:// www.swagyuchopshop.com
Swagyu Smash Burgers Lahaina is located in an industrial section of Lahaina, just on the Mauka (or mountain side) of Hwy 30.
Traveling south from the Kaanapali or Kapalua areas: Look for Safeway on the right hand side. At the second intersection past Lahaina you'll find the intersection with Hinau St. Look for Taco Bell and Maui's Beach House. Take a left at the intersection and then a quick right onto Limahana Pl. The Sugar Cane Train food truck court and Swagyu Smash Burgers will be directly ahead.
Traveling north from the Launiupoko or south Lahaina areas: Travel through downtown Lahaina on Hwy 30 past Papalaua St and look for a big banyan tree on your right hand side. The next intersection will be with Hinau St. Look for Taco Bell and Maui's Beach House. Take a right at the intersection and then a quick right onto Limahana Pl. The Sugar Cane Train food truck court and Swagyu Smash Burgers will be directly ahead.
A parking lot is adjacent to the cul-de-sac at the dead of Limahana Pl where the Sugar Cane Food Truck court is located. Plenty of parking to be found.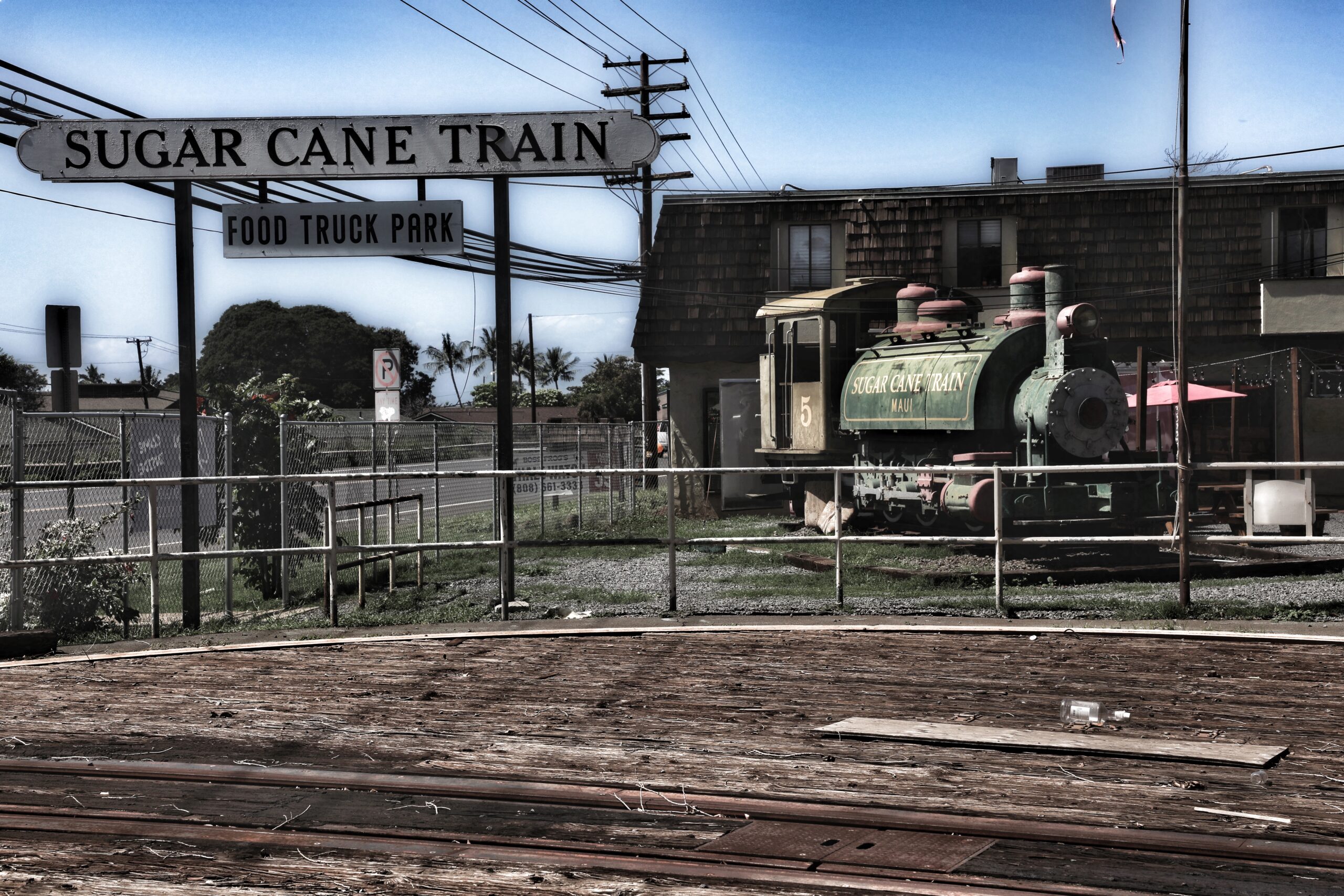 The next time you're craving a mouth watering burger and want to talk real estate, contact Kimberly to join you. Owner and principal broker of Living Maui Real Estate, Kimberly will assist with relocation, market statistics, or transitions of your real estate portfolio.
Featured Living Maui Real Estate Properties
Join Us For More of the Living Maui Lifestyle.
Send us your name and email and we'll send you our bi-monthly email updates; featuring everything our beautiful island of Maui has to offer!