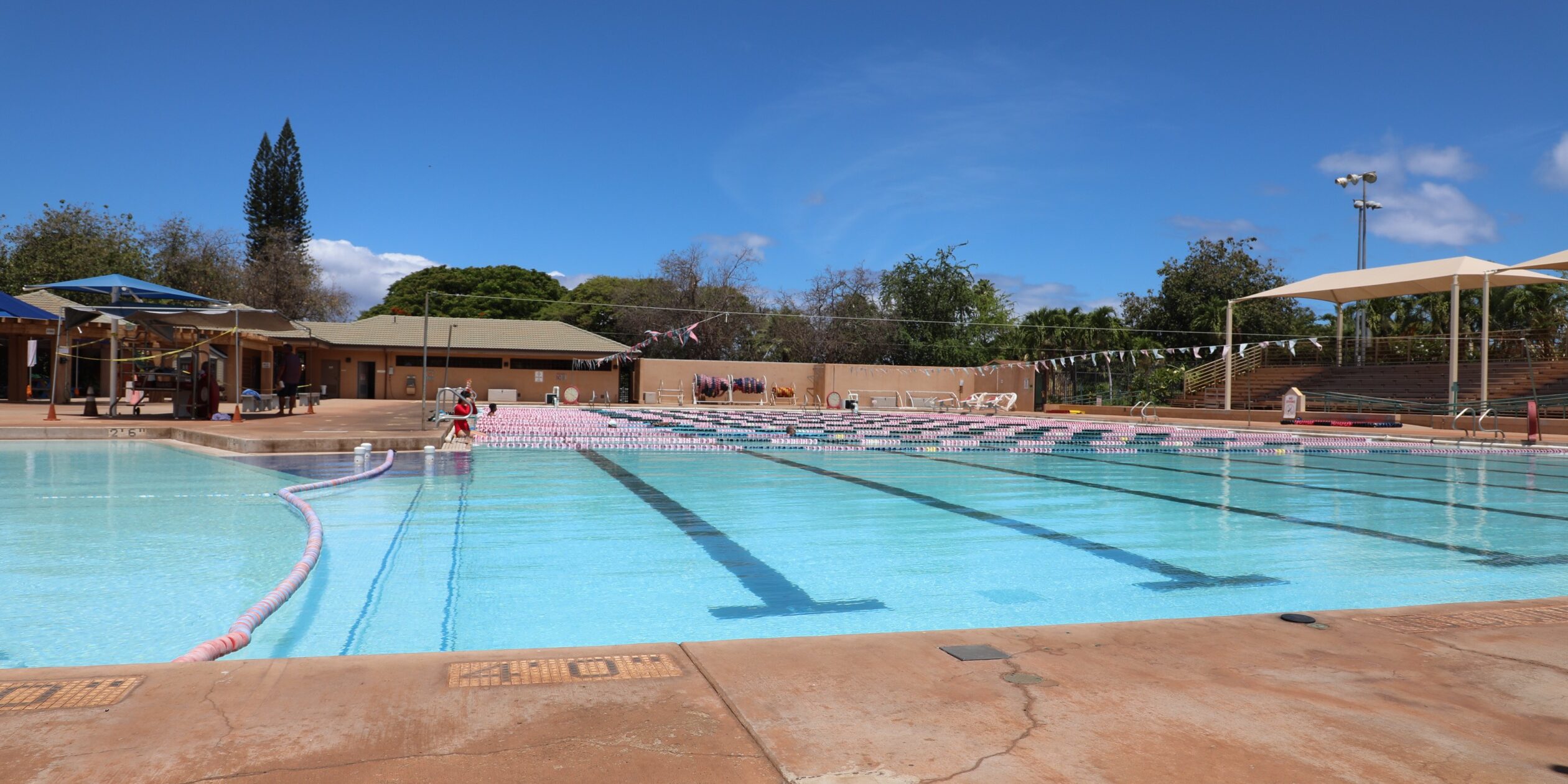 Lahaina Aquatic Center: A Free Lap Swimming Pool in Maui
Endless sunshine, refreshing pool, parking, free...
Welcome to The Lahaina Aquatic Center!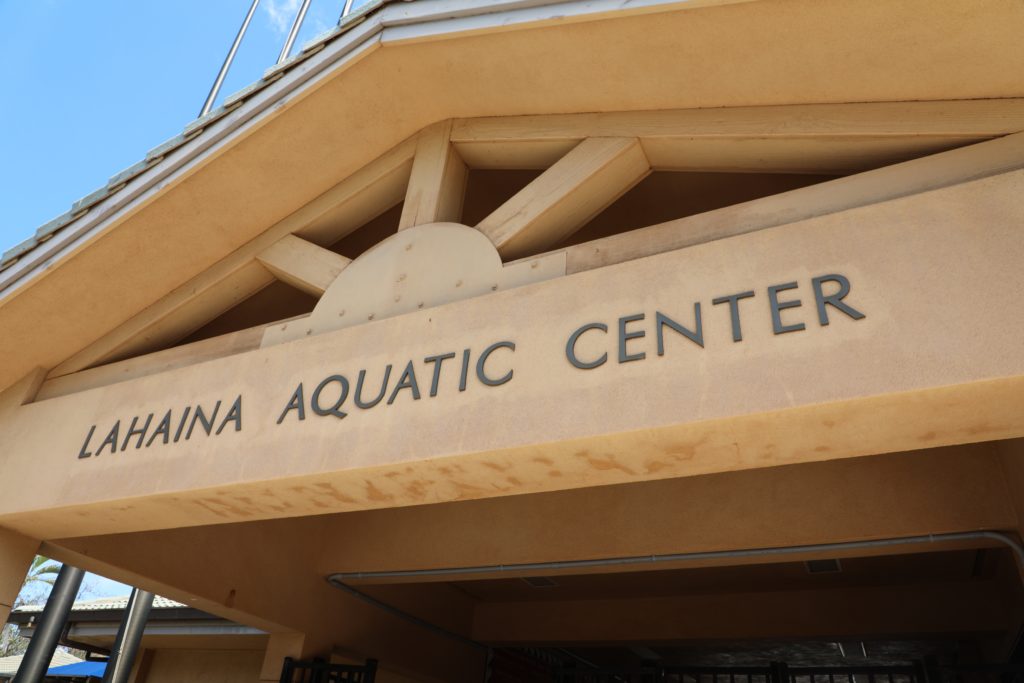 Exercise at the Lahaina Lap Pool
Looking for a place to swim laps in Lahaina? Look no further than the Lahaina Aquatic Center! The pool is free for all visitors and offers a great way to get in some exercise, whether you're a Lahaina local or just visiting Maui and don't want to miss out on your daily laps. If that wasn't enough - you get a great view of the West Maui mountains too!
The public facility opened in 1993 and was the venue for the USA Swimming Western Zones in 1994 - as well as the 1997 Pan Pacific Masters Championships. Today the center hosts competitive swim teams and swimming clubs and offers a range of aquatic programs, lap swimming, and swimming lessons.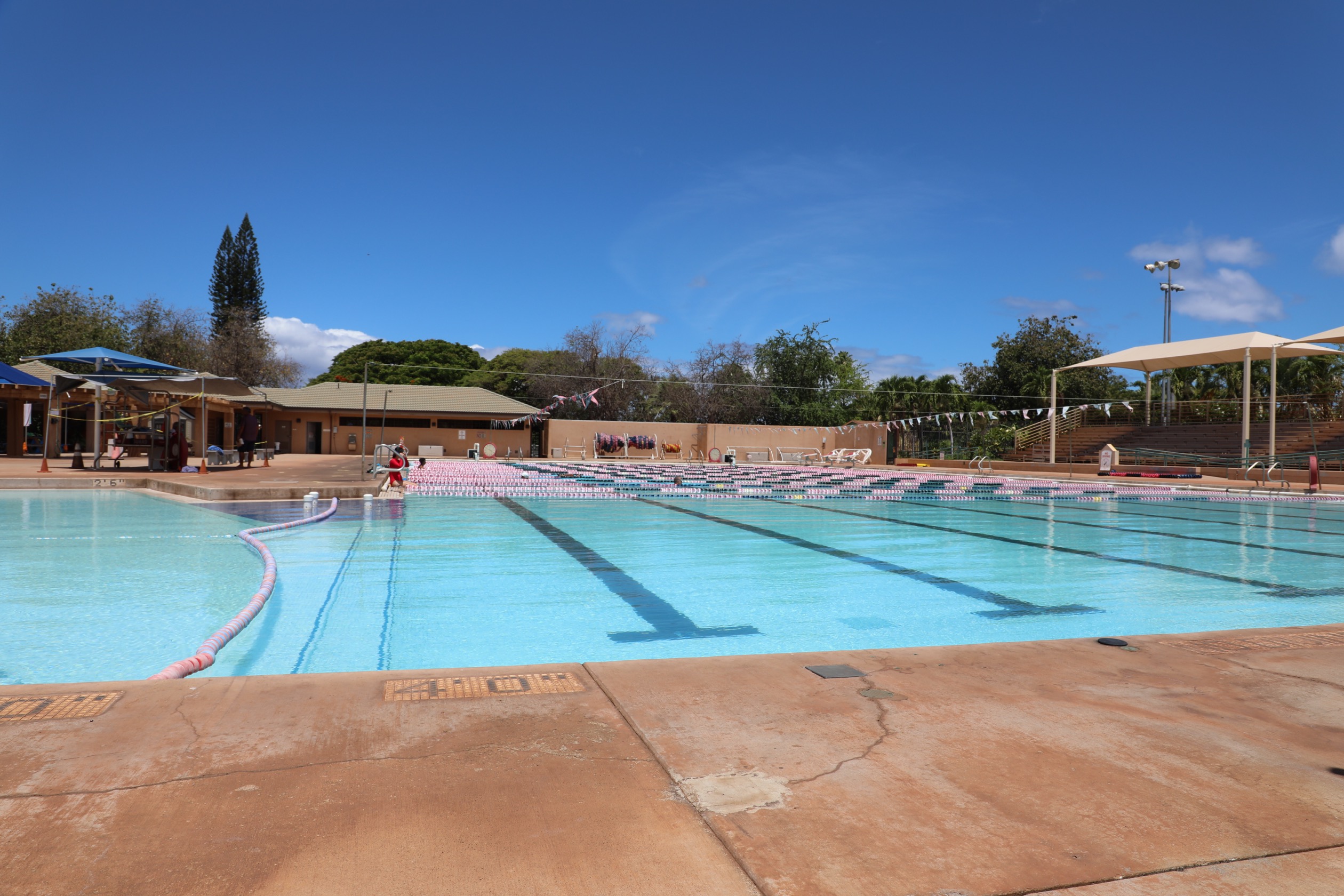 The center boasts an eight-lane 50m x 25yd competition pool with a depth of 4-6ft. There's also a 15 x 20ft Keiki pool for the kids with a fountain, plus plenty of swim workout equipment available to borrow, such as kick boards and pull buoys. Locker rooms, showers, and restrooms are also on-site for convenience.
The pool is an ideal solution for physical therapy too, as the water is heated and usually kept at a comfortable 82-84 degrees Fahrenheit.
There's a picnic area that's perfect for parties and family get-togethers, and the center also offers special events throughout the year, so be sure to check their website for more information.
Ride your bike down & cross train for convenience. Bike rack is secured but bring your own lock.
A friendly team of lifeguards are on duty during all open swim hours to ensure everyone's safety.
Group and private swimming lessons are offered for all ages, so even if you've never learned how to swim, there's no excuse not to take the plunge!
Even if you do not plan on taking lessons, enjoy the water basketball net, wading, or swimming freely with your goggles & fins.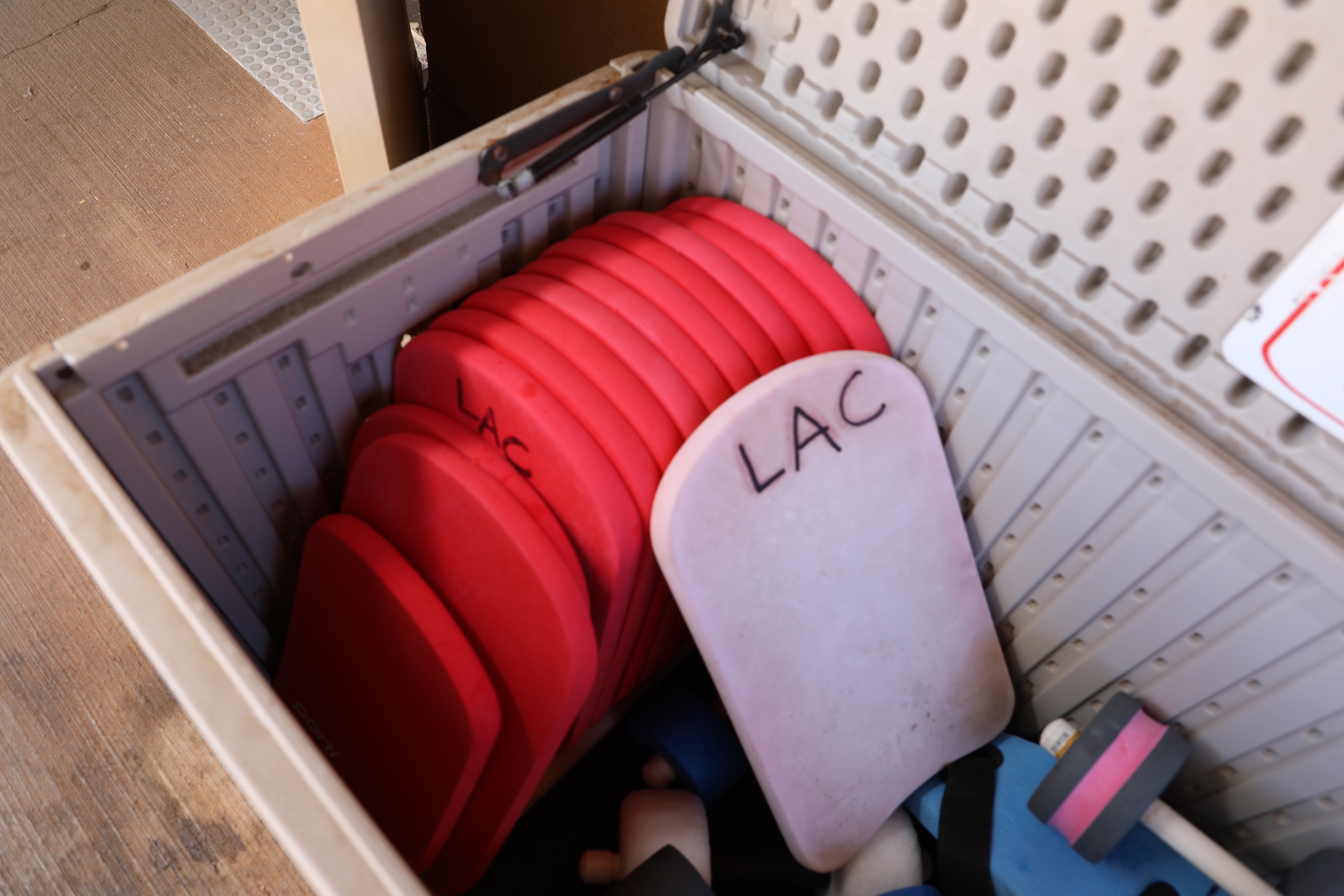 Say hello to Phil, Virgil, or Carl.. the A Team. These qualified and sincere lifeguards will always make you shower prior to jumping in the water, enforce the no diving or running rule, and smiling is must. Also, do not forget to sign in when entering.
Take note to all the signs around the property, over 100. Yes, these are all reminders of the liability & dangers when entering the pool.
The lifeguards do offer hats or sunscreen. However, there is covered shade for enjoyment.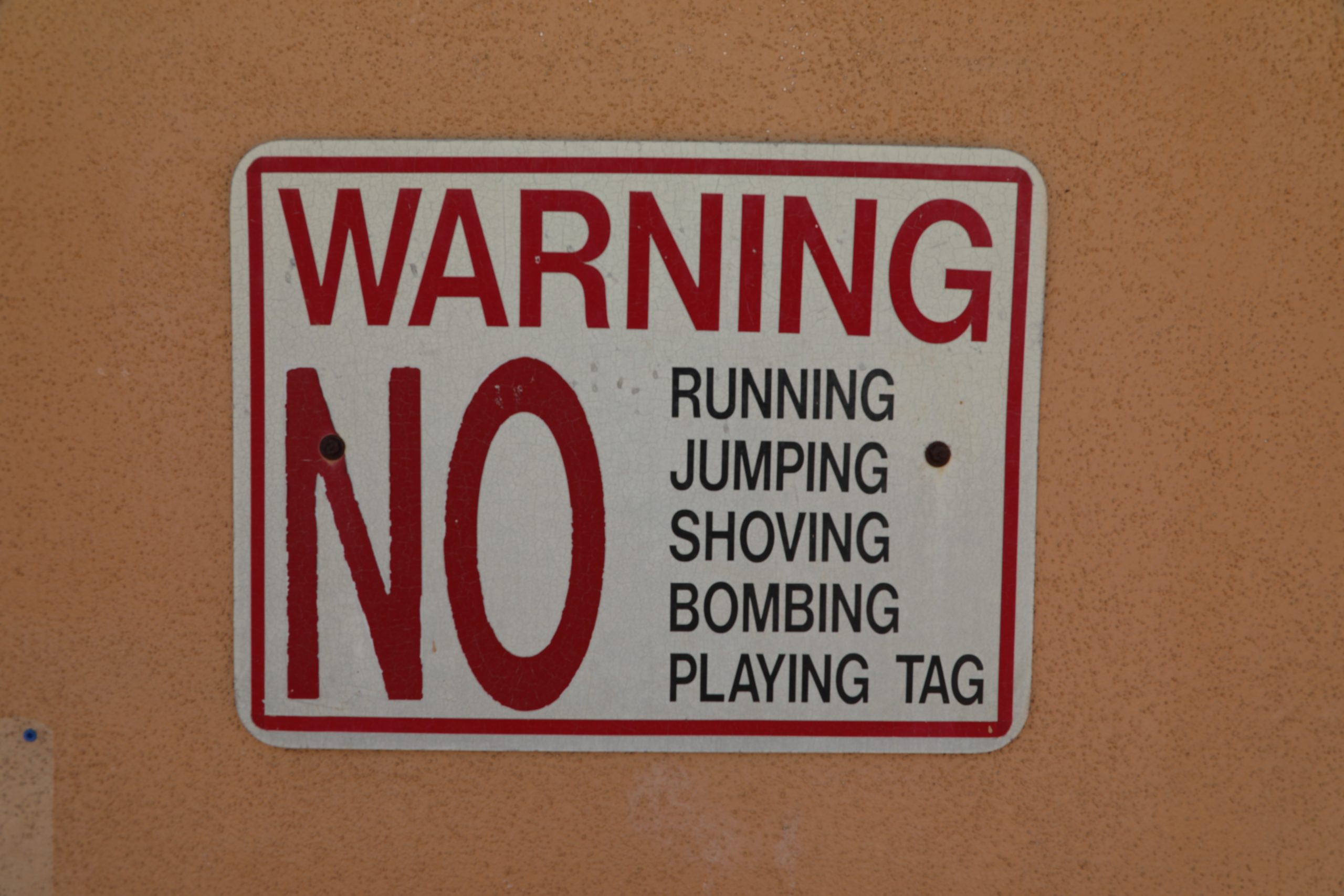 The Lahaina Aquatic Center is open seven days a week, making it easy to squeeze in a few laps no matter how busy your schedule is. Best of all, it's free to use! You can just show up during open hours and enjoy the pool.
Morning workouts are a wonderful way to start the day, and being able to watch the sunrise over the mountains is an added bonus.
If afternoon workouts are not your thing, the deep blue skies of the Maui landscape are a beautiful backdrop to help incentivize. As you swim your laps or splash around freely, soak up the rays.
Current open swim hours are as follows: M, T, W, F, Sat. 9:00-4:00, Th 10:00-4:00, Sun. 12:00-4:00
Lahaina Aquatic Center 245 Shaw St. Lahaina, Maui, HI 96761
The location is ideal with plenty of parking, including handicap, and convenient access in and out.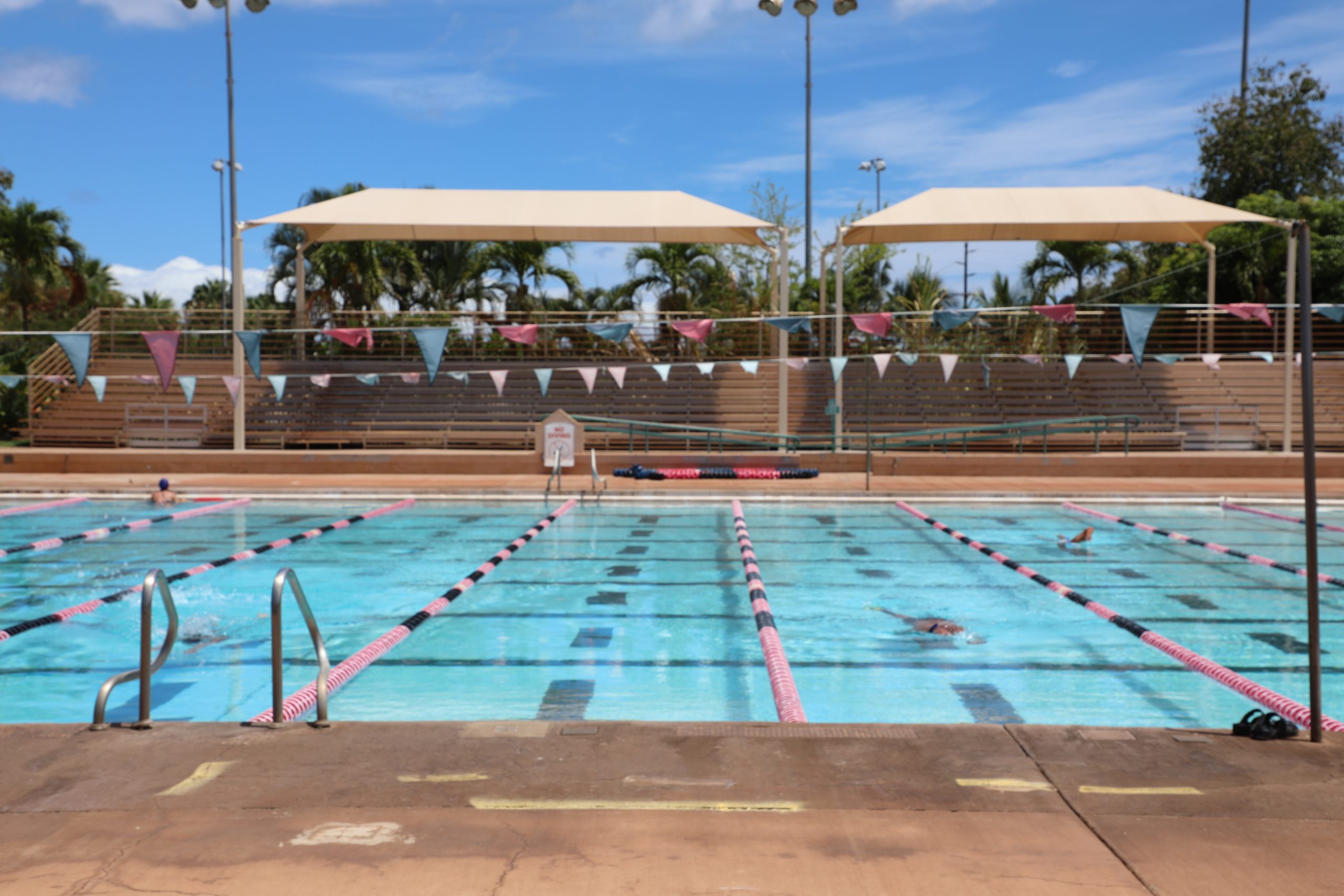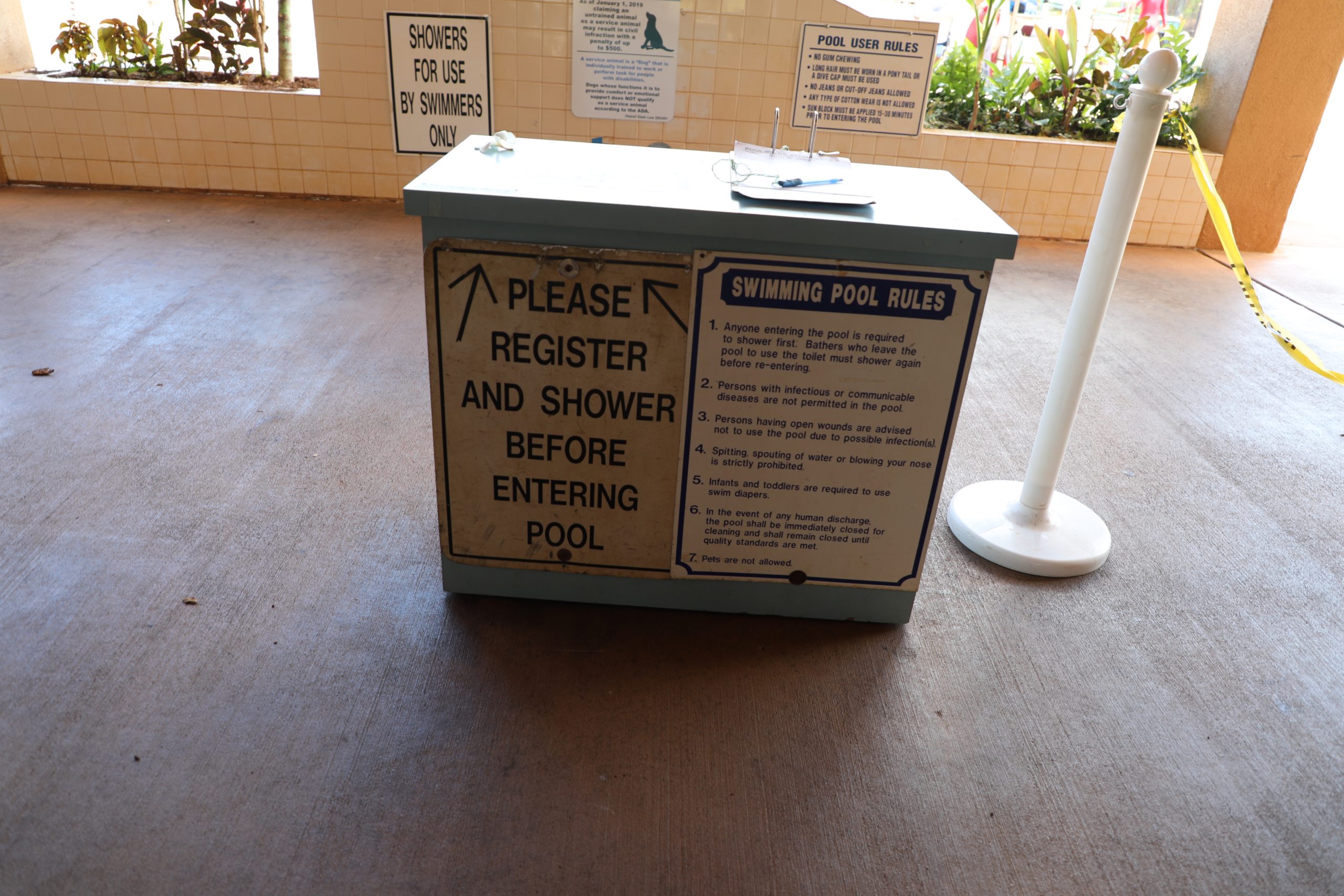 Featured Living Maui Real Estate Properties
Listing courtesy of Living Maui Real Estate LLC
Join Us For More of the Living Maui Lifestyle.
Send us your name and email and we'll send you our bi-monthly email updates; featuring everything our beautiful island of Maui has to offer!