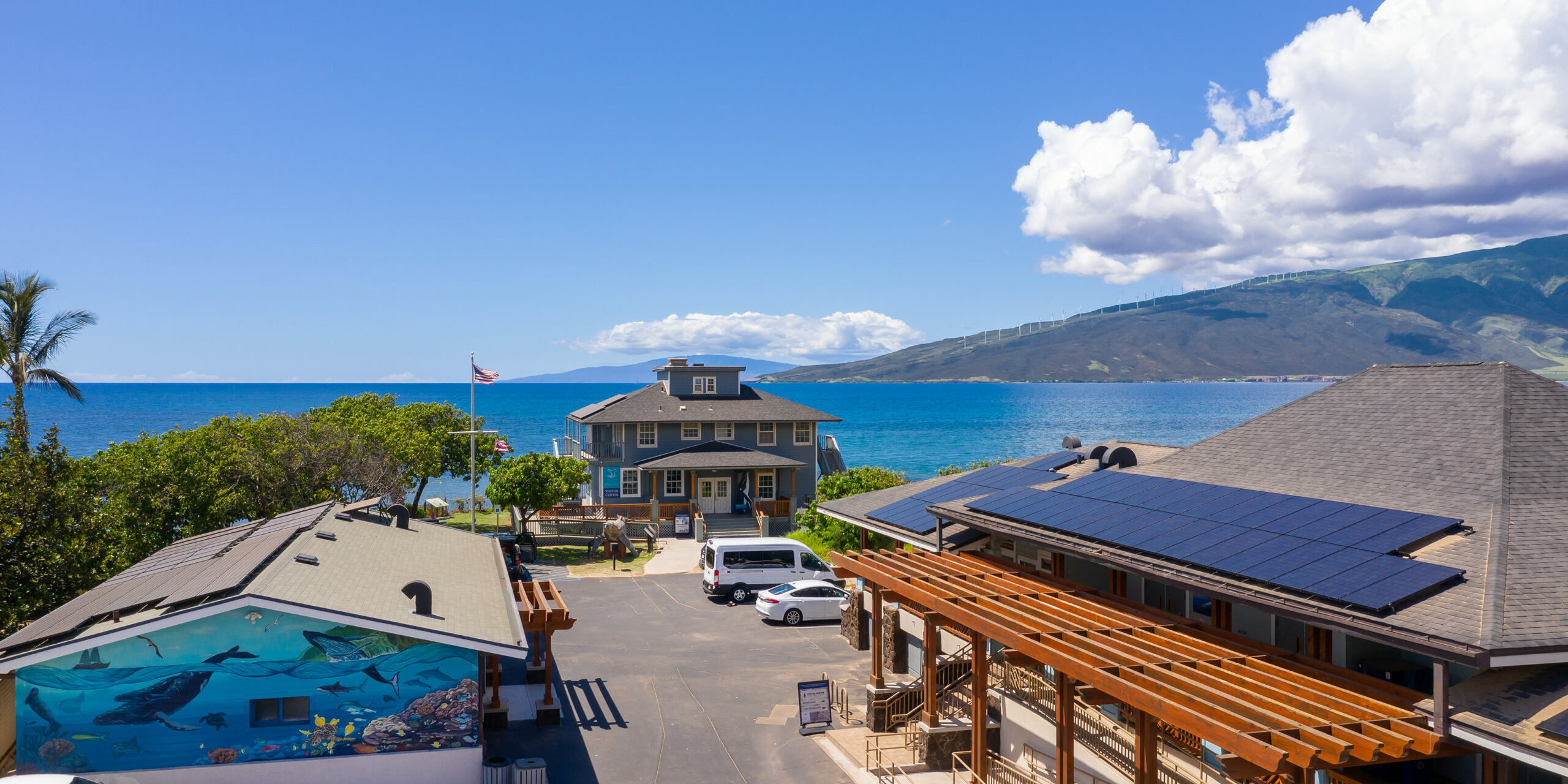 Educational Center & Marine Sanctuary
Sanctuary Visitors Whale Center Kihei
A Cultural and Educational Gem in Maui!
Monday-Friday!
10 a.m. to 2 p.m.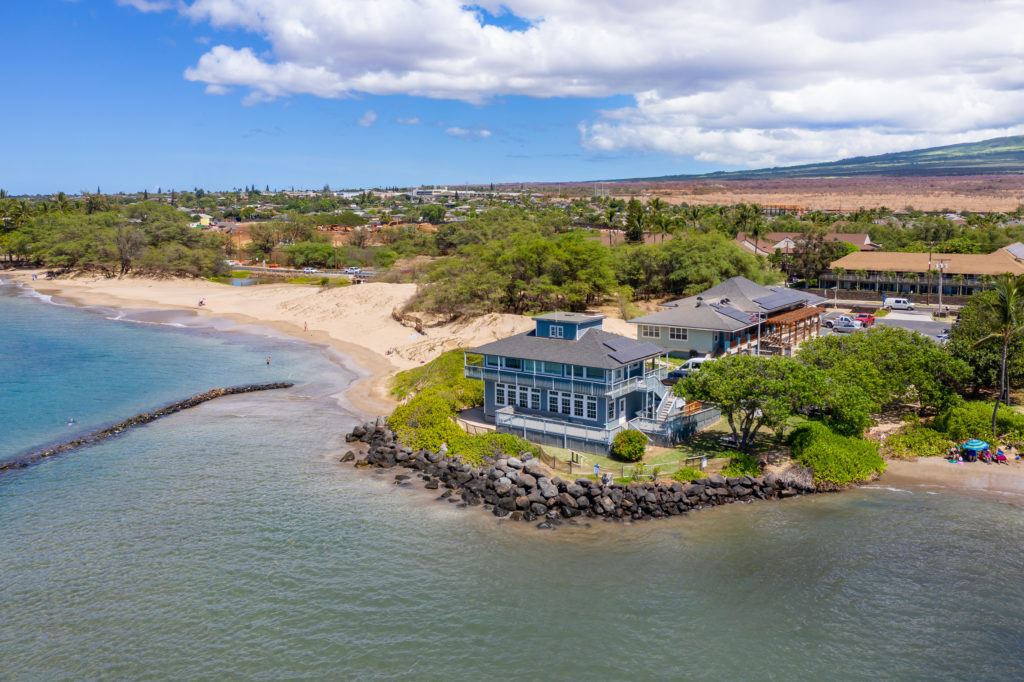 Humpback Whale Cultural Center
If you are looking for a cultural and educational experience while on Maui, the Sanctuary Visitors Whale Center Kihei is a must-see. Located in Kīhei on the south shore of Maui, the center is dedicated to educating visitors about the humpback whales that migrate to Hawaii each year and the fascinating marine environment that surrounds them. There is lots to see and do at the center. They include interactive exhibits, a fish pond, a cultural learning center, and a marine science library catering to both adults and children.
Thousands of humpback whales migrate to the warm Hawaiian waters each winter to mate, give birth, and nurse their newborn calves. These waters between the islands of Maui and Molokai are the humpback whales' only natural habitat and reproductory grounds in the USA. Sighting of the species is a frequent occurrence during their breeding and birthing season from November through April, and the Sanctuary center is the perfect place to learn about these awe-inspiring creatures. The month of February receives heavy traffic from our mammal friends.
The Kihei center is one of several visitor centers set up across various Hawaiian islands. As part of the Humpback Whale National Marine Sanctuary, an organization head, quartered on Maui and established by congress in 1992 to offer protection for whales while in their preferred habitats around the islands.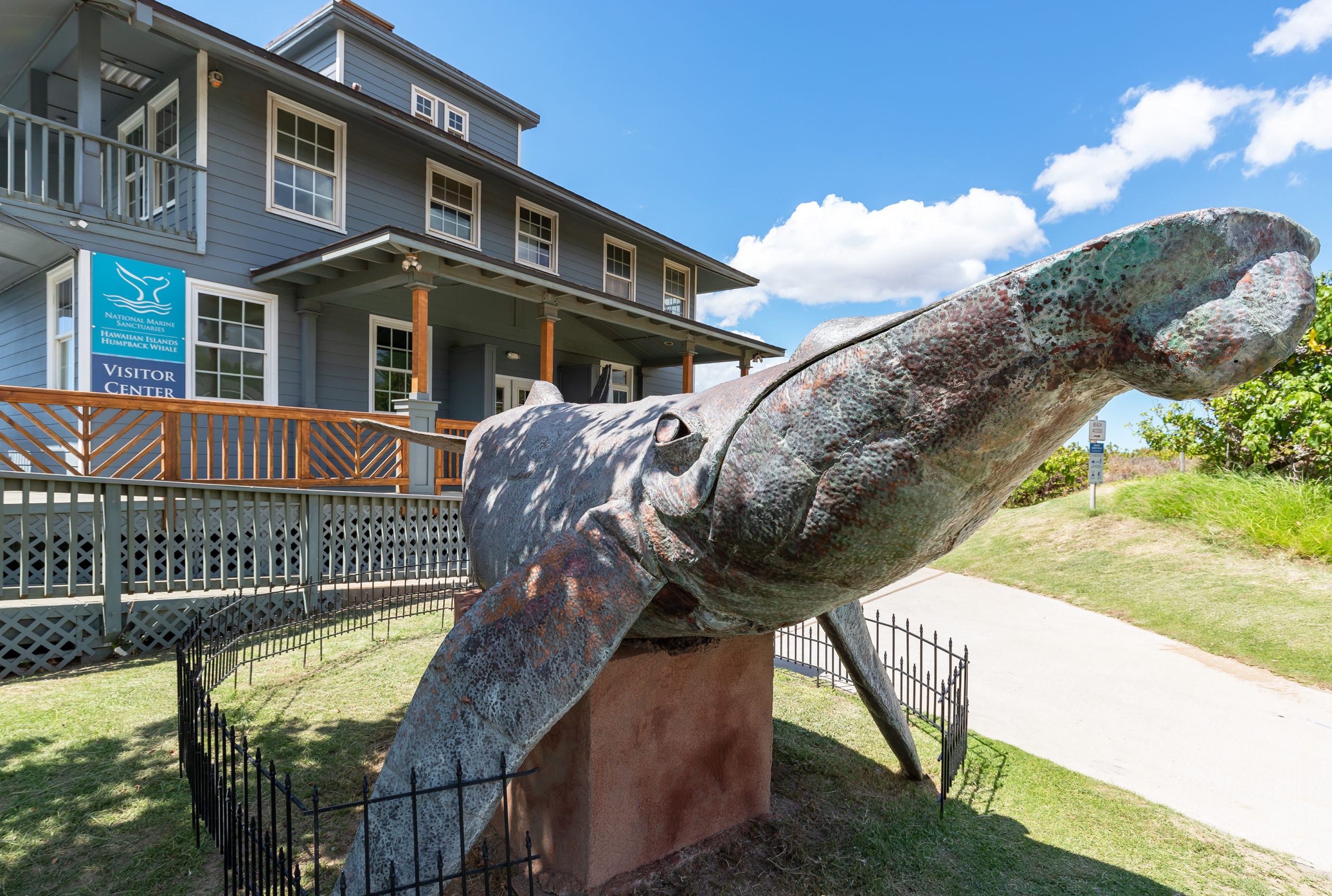 Fish ponds are both a cultural and spiritual feature of Hawaiian life and numerous fish ponds and their remnants can be found throughout the Hawaiian islands. The Kihei visitor center is home to the ancient Koʻieʻie fishpond thought to have been built between 1400 and 1500 AD. As well as being a place of great beauty, the pond is home to a variety of native fish species and acts as a nursery for young fish. Providing a great opportunity to see these fish up close and learn about their important role in the ecosystem, it is one of the only remaining saltwater fishponds on Maui and is an important part of the Hawaiian culture.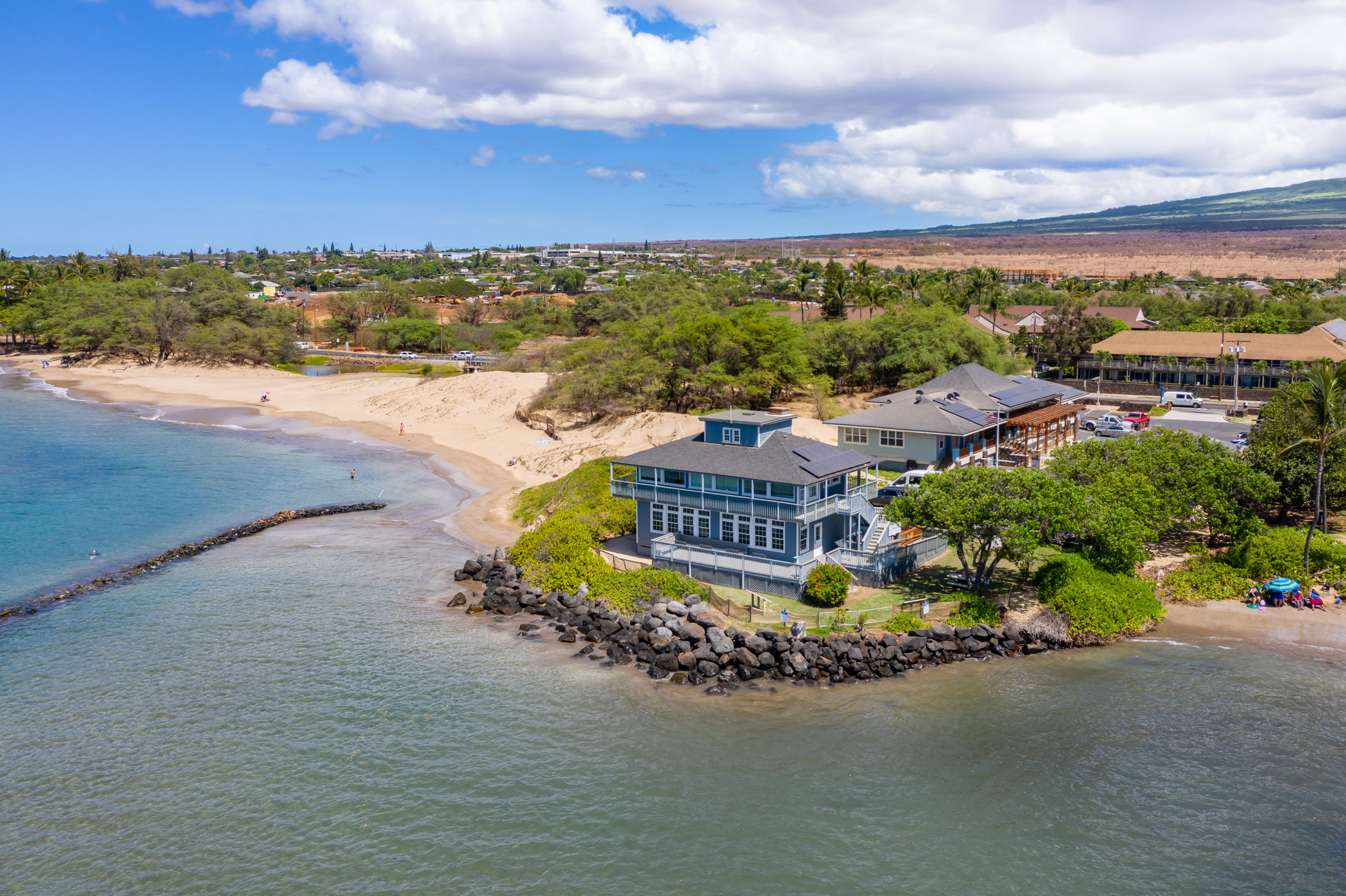 The center has interactive exhibits that teach visitors about the whales' migration patterns, their anatomy, and their behavior. Through these exhibits, visitors will gain a greater appreciation for the humpback whale and the fragility of its existence. It's a fantastic learning experience, both from a scientific and a cultural perspective. There is also an exhibit that focuses on the importance of ocean conservation and what we can do to protect this vital resource.
The center's educational offerings are not just limited to whales but also cover the other fascinating creatures that live in Hawaii's waters, such as dolphins, turtles, and sharks. There is an especially interesting feature on Hawaiian Monk Seals, which are an endangered species that can often be found basking on the beaches of Maui. The hands- on exhibits are engaging and educational, making the center a great place to bring the kids. You can touch baleen plates, a humpback vertebrate, and the shells of the green sea and hawksbill turtles - two other endangered species that can be found in Hawaiian waters.
As a partnership, both Pacific Whale Foundation and Hawaiian Islands Humpback Whale National Marine Sanctuary's Ocean Count have participated in Great Whale Count on the same days inJanuary, February, and March every year.
The Great Whale Count has a dozen different sites around Maui and does just that - counts the humpback whales.
Registration is in the provided link, as volunteers and teams are much appreciated.
This scenic oceanfront location at the foot of Haleakalā has views of Kahoʻolawe, Lānaʻi, and West Maui looking across the waters of the sanctuary.
Address: 726 South Kīhei Road, Kīhei, Maui, Hawaiʻi 96753
The center is open Monday-Friday, 10:00 a.m. - 2:00 p.m, and admission is free.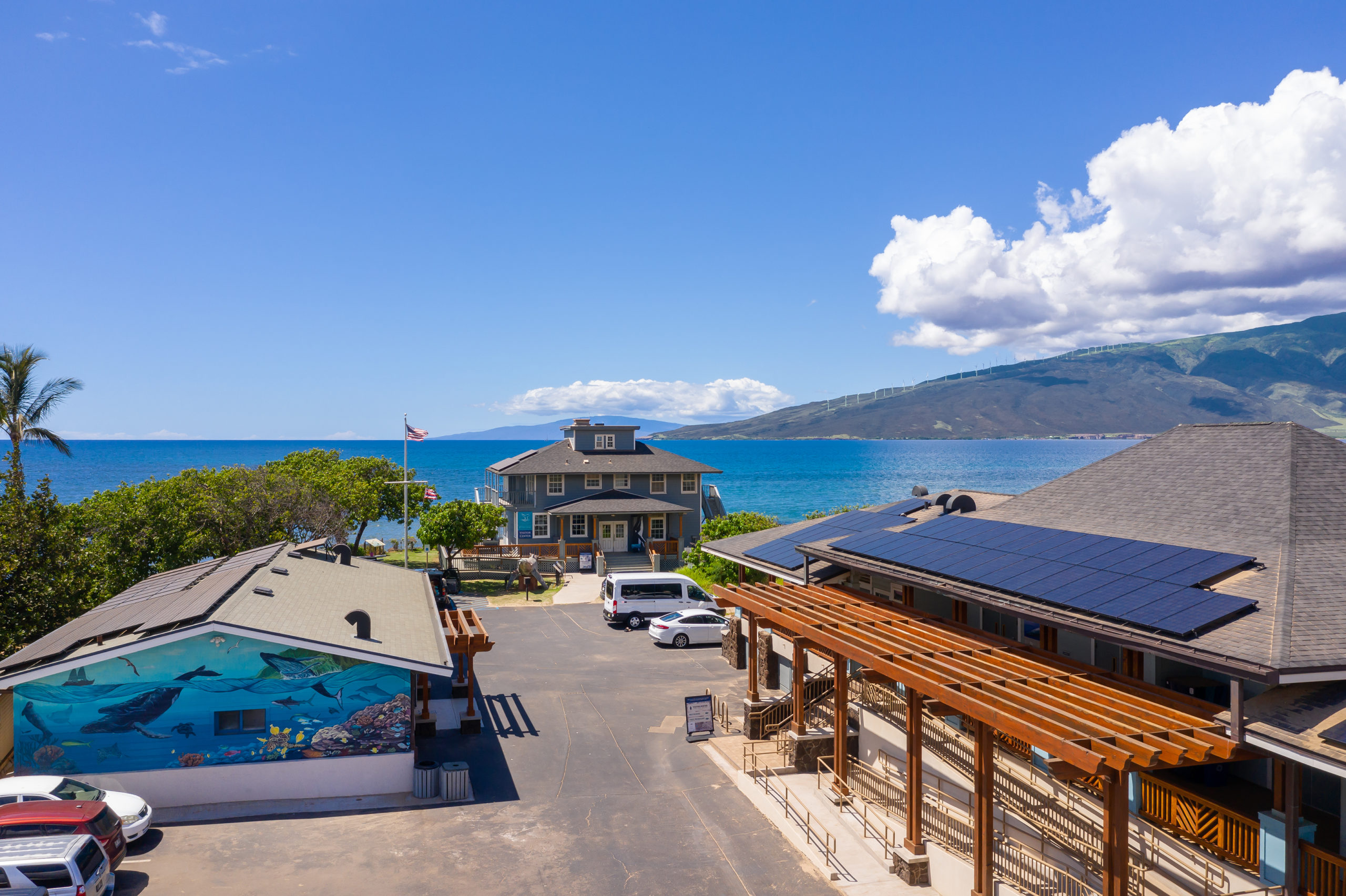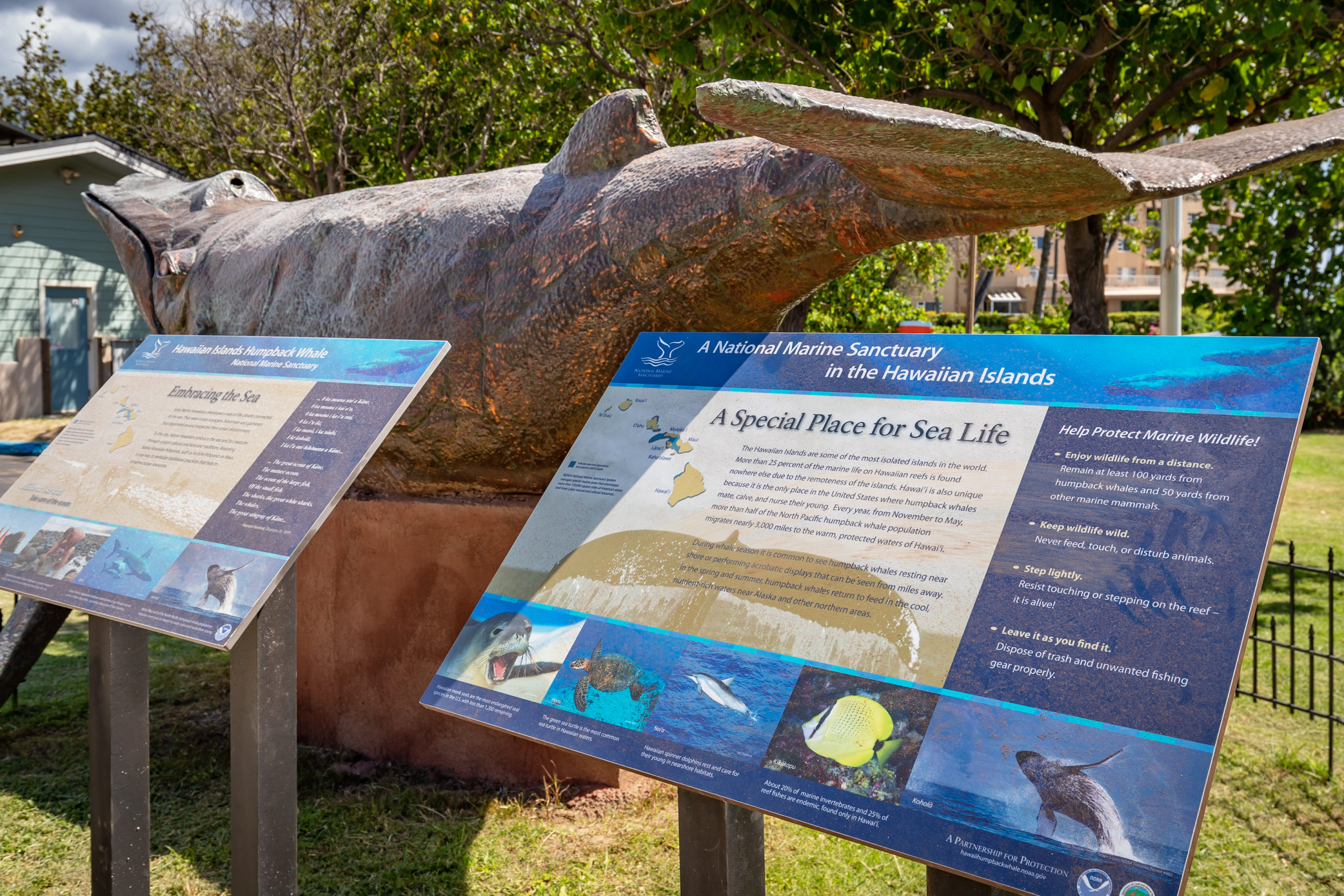 With its interactive exhibits, fish pond, and the wealth of engaging and educational offerings, the Sanctuary Visitors Whale Center is the perfect place to spend a day exploring and gaining a greater appreciation for the natural world around us. So, whether you want to learn more about Hawaiian culture or want to get up close and personal with some of the island's most iconic creatures, this is definitely the place to visit.
The next time you're in area and want to talk real estate, contact Kimberly to join you. Owner and principal broker of Living Maui Real Estate, Kimberly will assist with relocation, market statistics, or transitions of your real estate portfolio.
Featured Living Maui Real Estate Properties
Listing courtesy of Living Maui Real Estate LLC
Listing courtesy of Living Maui Real Estate LLC
Join Us For More of the Living Maui Lifestyle.
Send us your name and email and we'll send you our bi-monthly email updates; featuring everything our beautiful island of Maui has to offer!