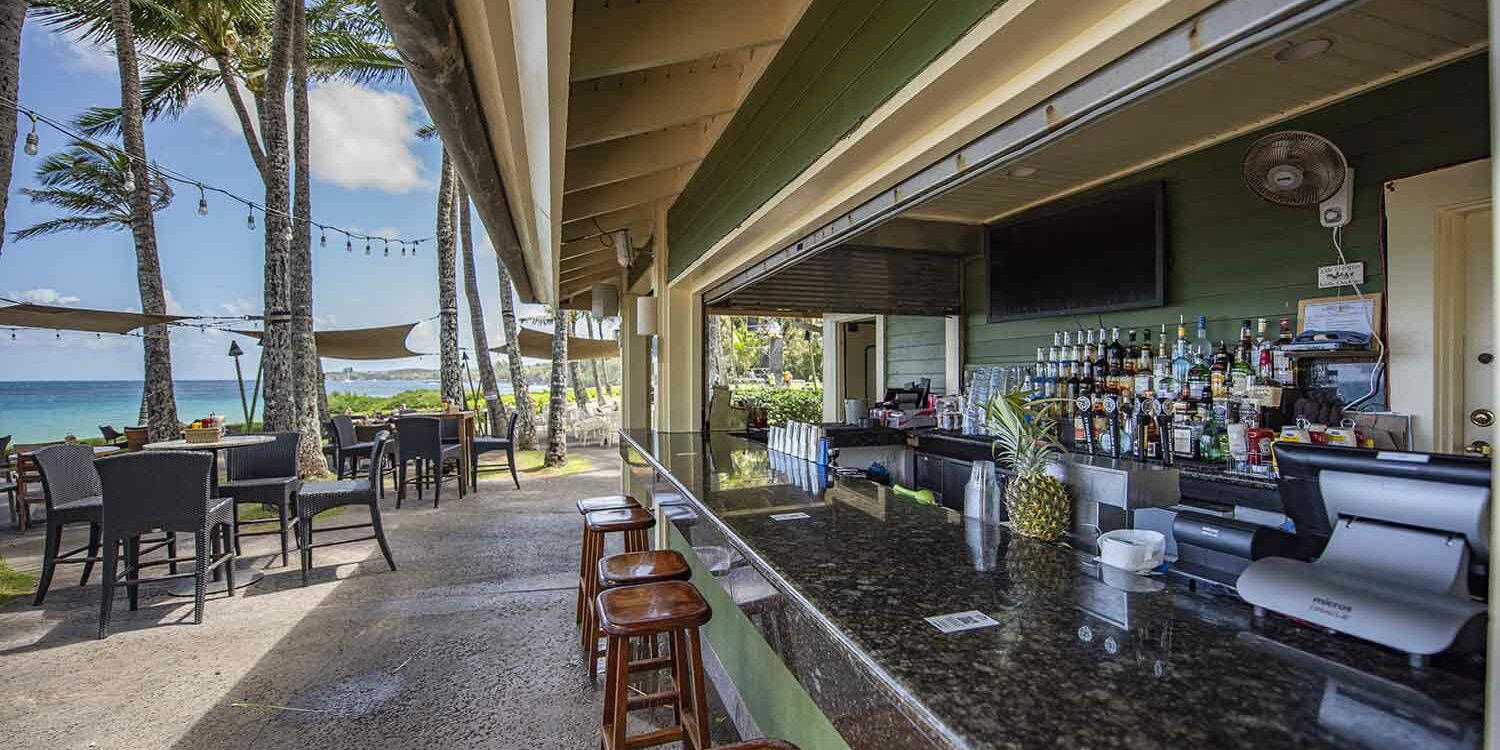 Your local ocean side burger joint with a slightly upscale vibe,
Welcome to The Burger Shack Maui!
Open Daily!
11 a.m. to 4 p.m.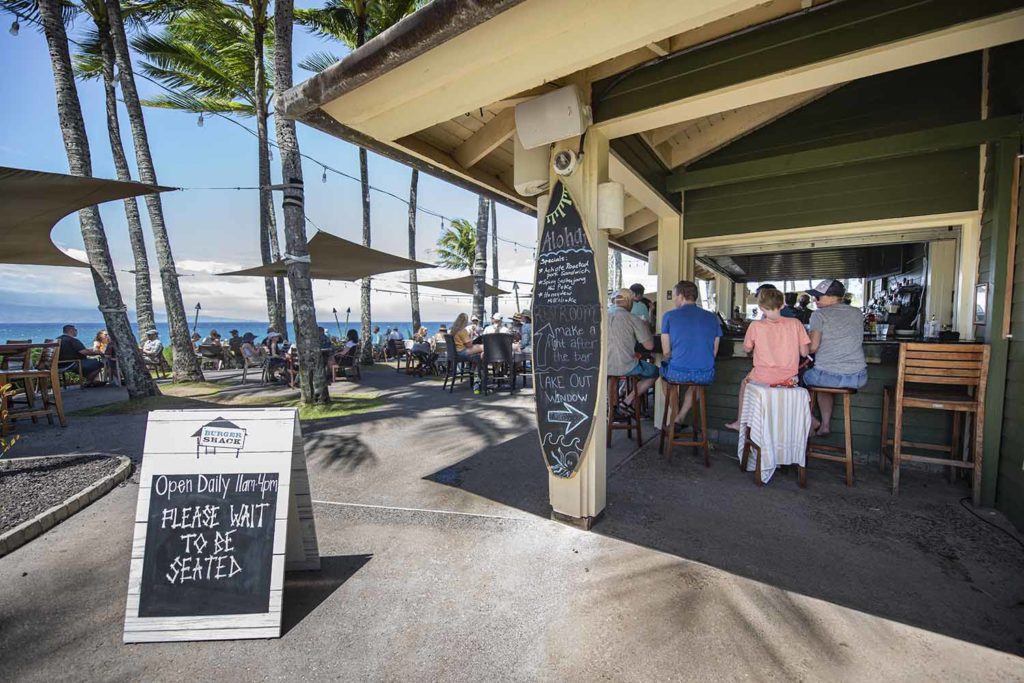 The Best of Beachside Bars, Burgers, Shakes and More...
A tucked away location which most who stay outside the Ritz Carlton might miss, The Burger Shack Maui is located just above DT Fleming Beach Park in gorgeous Kapalua.  With a combination of beautiful views, delicious burgers, shakes and cocktails, this is little gem of a lunch spot.
While casual attire is more than welcome, the vibe is slightly upscale.  A majority of restaurant guests staying at the resort, perhaps some visitors to the island on a recommendation as well, and the occasional local enjoying lunch in such a beautiful location.
The Burger Shack Maui Menu
The menu at this beachside bar is fairly straight forward. Great burgers and sandwiches.  Choices include your single, double, bbq or vegetarian burgers; as well as a couple of island favorites including pulled pork, fresh fish and chicken katzu. Entrees are served with chips and a pickle. Sweet potato fries are also an option.
There's a keiki menu for the kids. And if you're a local with Hawaiian ID, you might mention that as well.
The shakes at The Burger Shack Maui are amazing.
From your classic Root Beer Float to our favorite Nutty Cocomel, peanut butter caramel and everything good in life magical concoction; if there's one reason alone to visit, it's for these life rejuvenating beverages. You'll feel like a kid again we guarantee.
Not dining? no problem. The restaurant offers a walk-up Shake Bar where you can order all your favorite shakes and sweets to-go.
Tip: you can turn any shake into an adult version. just ask the bartender or server for recommendations.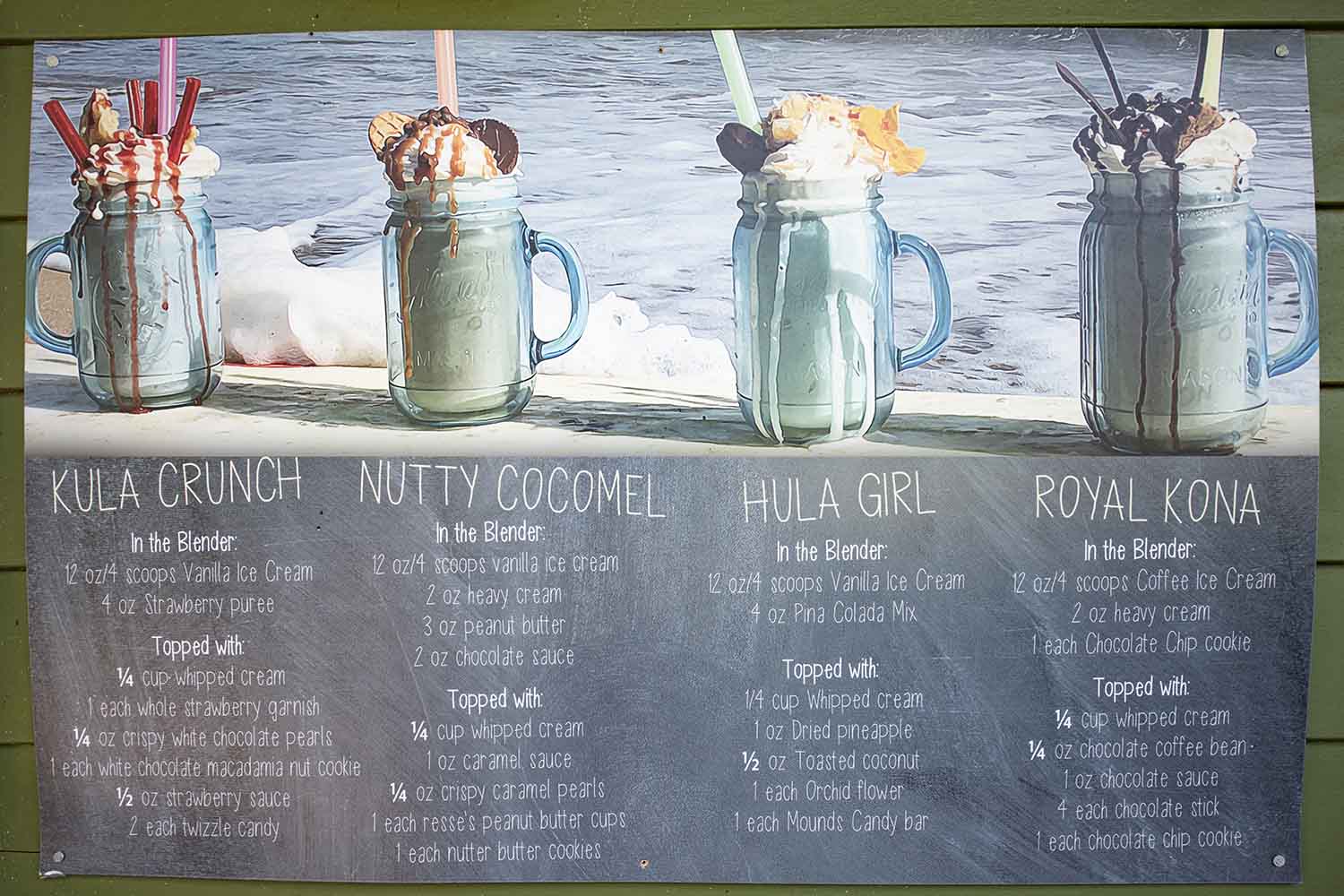 We mentioned a slightly upscale vibe. Well that only means one thing, top shelf cocktails.
While the oceanside bar offers straight forward options such as Maui Brewing Co beers on tap and selection of house wine, it also offers a selection of high end craft island cocktails. An upscale twist on a Mai Tai and an upcountry Kula Kolada are unique island selections sure to please.
Adult shakes on the menu include local ingredients including Kula Toasted Coconut and Haiku Honey.  Ask your server for their favorite cocktail recommendation.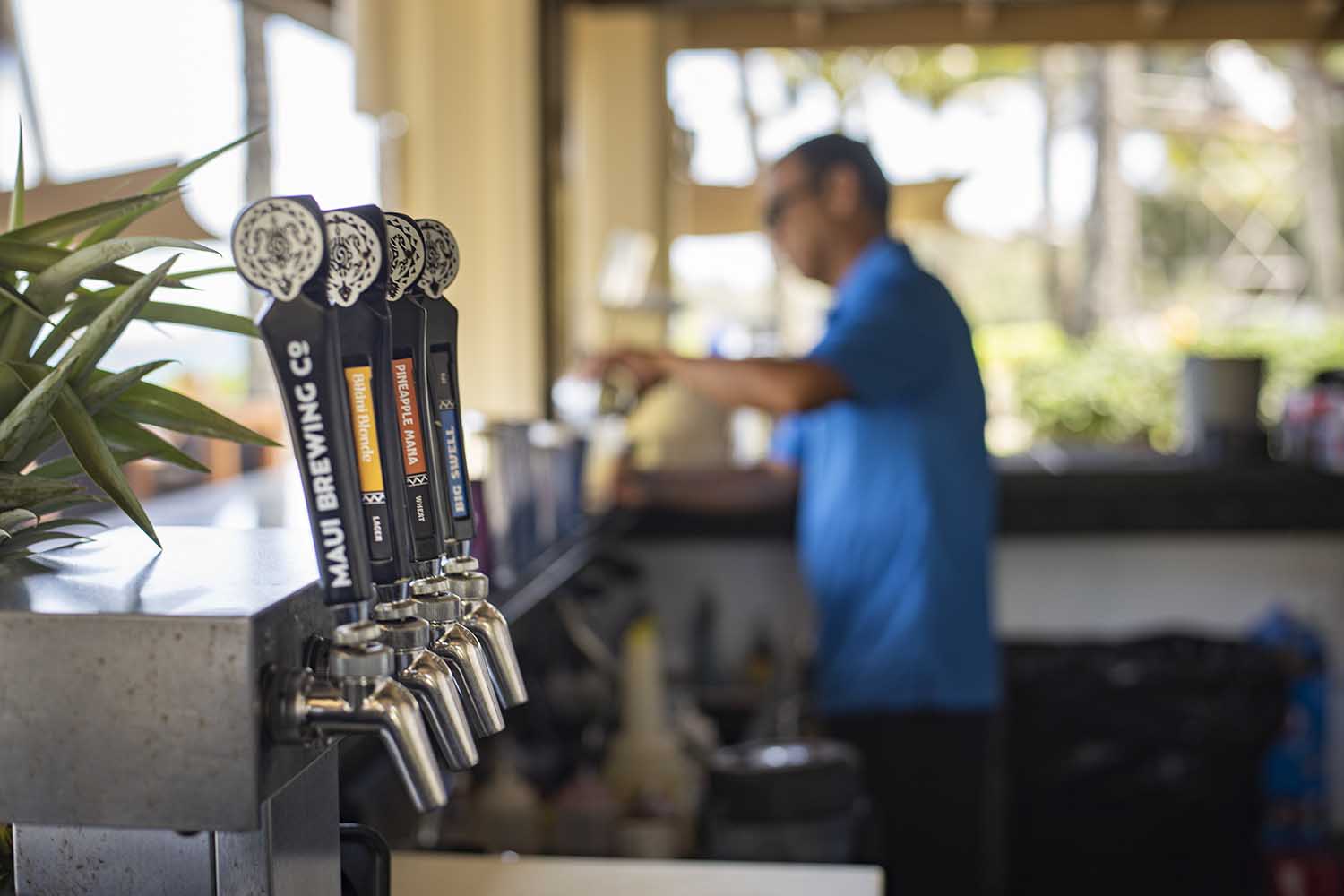 Incredible Views at The Burger Shack Maui
Located adjacent to DT Fleming Beach Park, The Burger Shack on Maui has beautiful panoramic views.
To the south, you have Dragons Teeth. The perfect place to walk and explore after indulging that paniolo burger and peanut butter shake.  Sweeping views of the island of Molokai can be seen directly across the ocean. And to the north you can see all the way up to the world renowned Honolua Bay.
If you are not staying at the Ritz Carlton, the Best Access to The Burger Shack Maui is via the parking lot adjacent to DT Fleming Beach Park.
Traveling North past the Kapalua area on Highway 30, you'll pass Office Rd, which the Ritz Carlton is located on, and next continue down a long decline until at the bottom there will be an option to turn right, or makai (toward the ocean) into DT Fleming Beach Park.
Take the entrance to the park and wind your way down until you see beach parking on your right hand side. Overflow parking for the beach and the best parking for The Burger Shack will be located on your left.
You'll see a sign leading to a path with just short walk leads you directly to the restaurant.
The location is ideal with plenty of parking and convenient access in and out.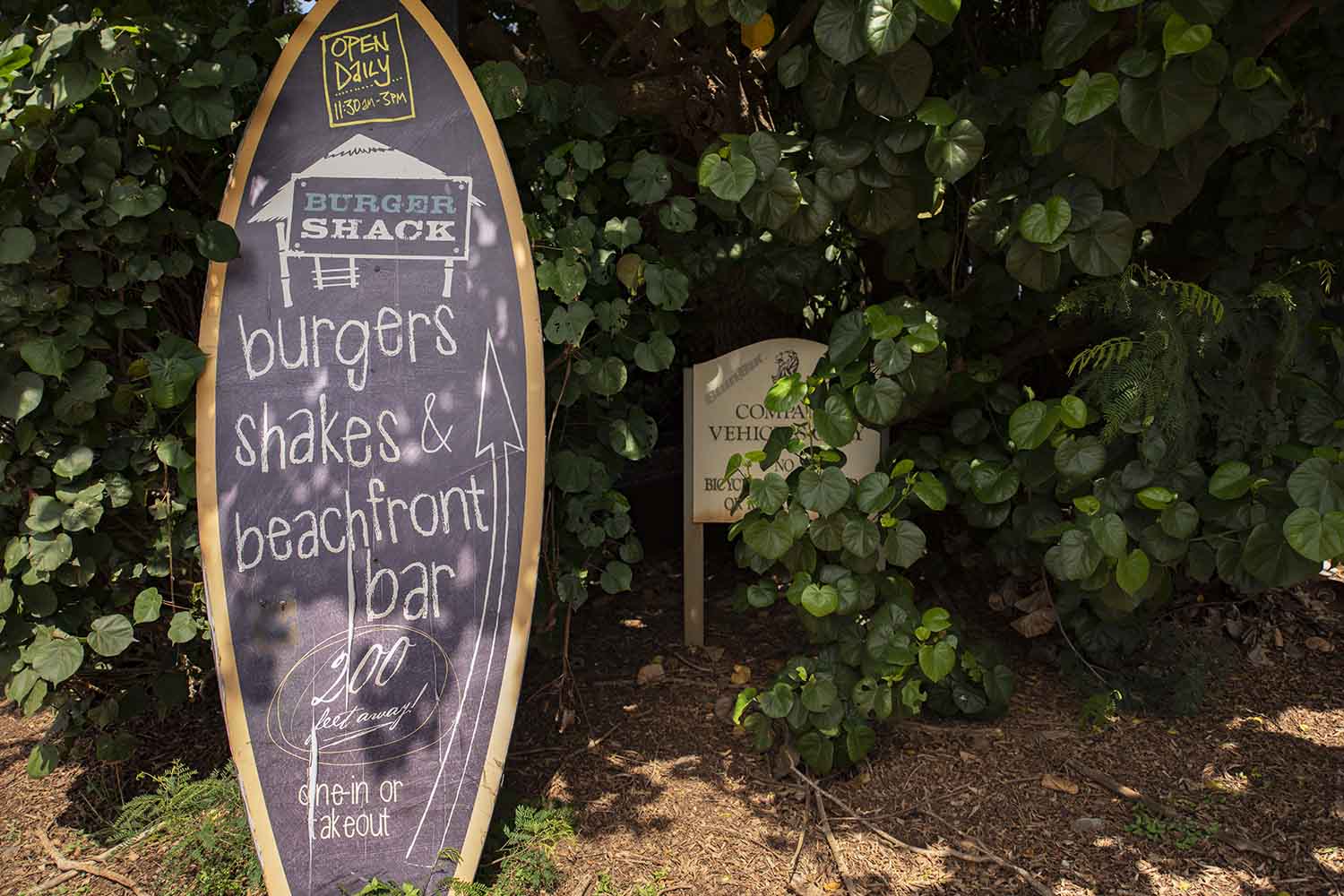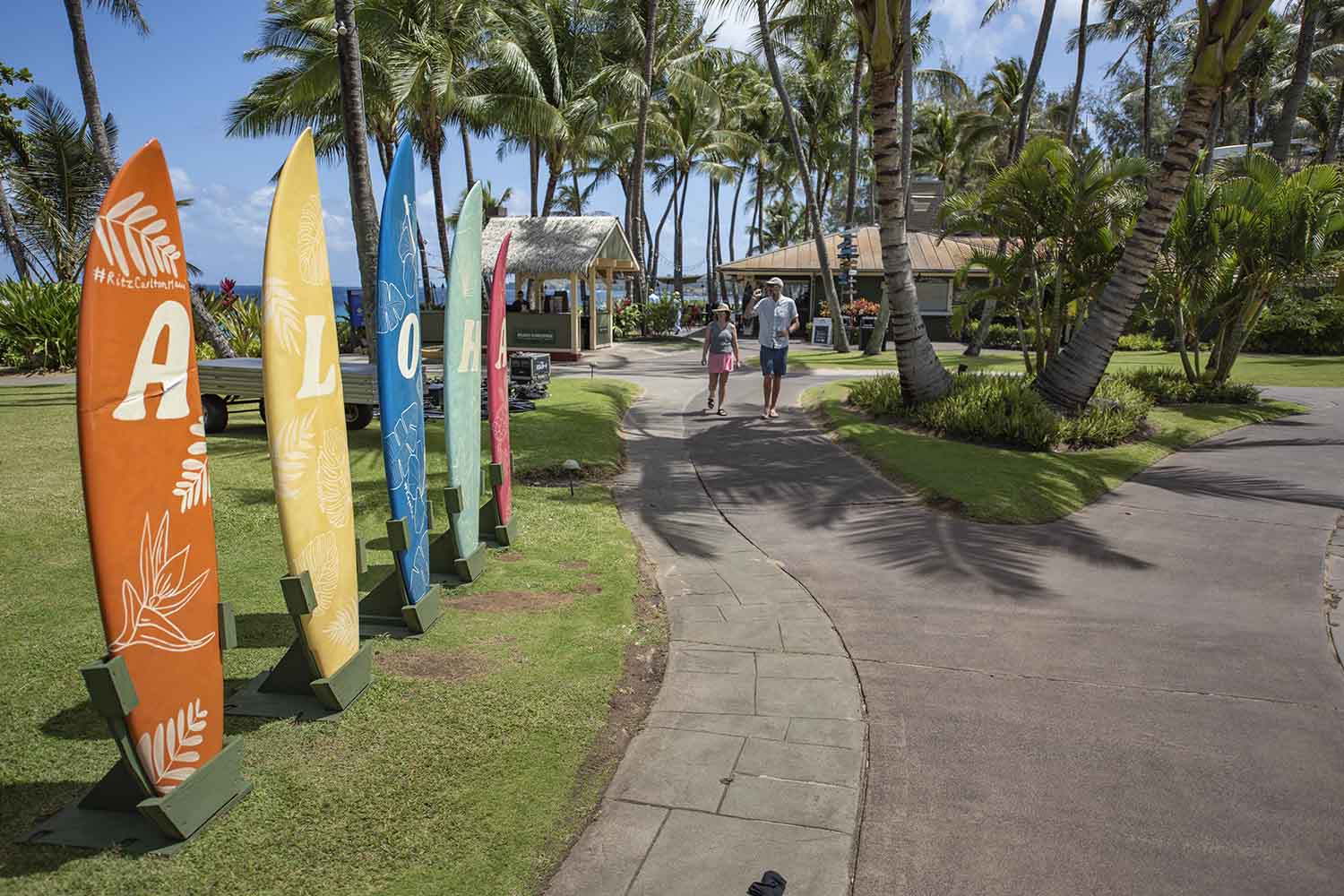 The next time you're craving an incredible shake and want to talk real estate, contact Kimberly to join you. Owner and principal broker of Living Maui Real Estate, Kimberly will assist with relocation, market statistics, or transitions of your real estate portfolio.
Featured Living Maui Real Estate Properties
Listing courtesy of Living Maui Real Estate LLC
Listing courtesy of Living Maui Real Estate LLC
Join Us For More of the Living Maui Lifestyle.
Send us your name and email and we'll send you our bi-monthly email updates; featuring everything our beautiful island of Maui has to offer!