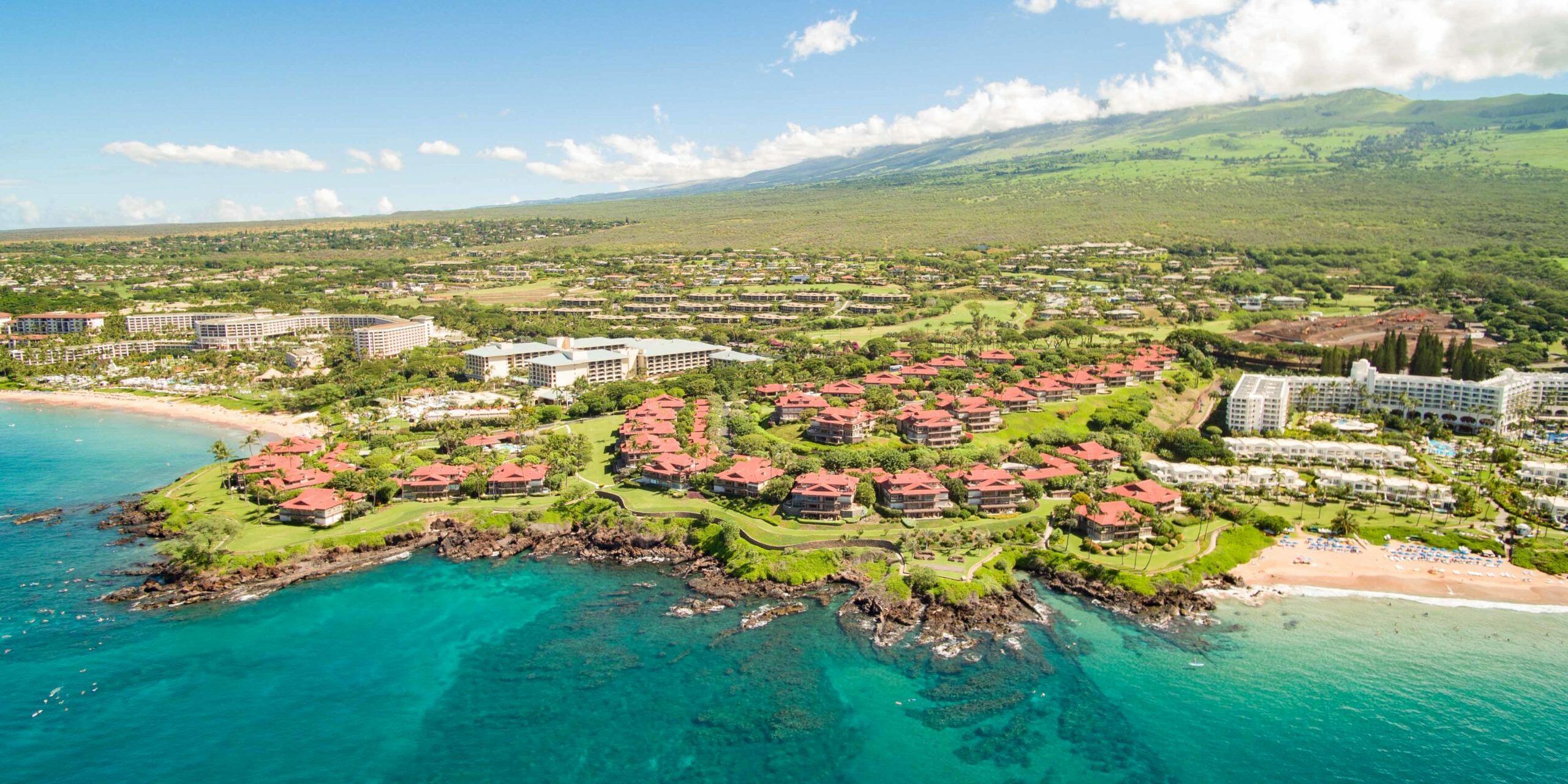 Wailea & Makena –Come and experience the opulent elegance
Spanning 1,500 acres of land with stunning ocean views and year-round sunny weather, Wailea is a luxurious resort community, with 5 world-class hotels, condominiums and stately private homes, where you can experience championship golf, luxurious spas and unique local shopping and dining. Located just South of Wailea is the more private and secluded area of Makena, where you will find picture-perfect beaches nestled between two black-lava outcroppings.
Wailea and Makena Community at a Glance
| | |
| --- | --- |
| Number of properties in South Shore Maui: | 108 |
| Average price in South Shore Maui: | $1,723,603 |
| Average Sq Ft in South Shore Maui: | 1,033 |
| Average Price per Ft2 in South Shore Maui: | $1,669 |
| | |
| --- | --- |
| Number of properties in South Shore Maui: | 59 |
| Average price in South Shore Maui: | $4,715,051 |
| Average Sq Ft in South Shore Maui: | 2,533 |
| Average Price per Ft2 in South Shore Maui: | $1,861 |
| | |
| --- | --- |
| Number of properties in South Shore Maui: | 20 |
| Average price in South Shore Maui: | $3,648,500 |
| Average Sq Ft in South Shore Maui: | 0 |
| Average Price per Ft2 in South Shore Maui: | 0 |
The name 'Wailea' translates to mean "water of Lea" in Hawai'ian, who was the goddess of canoe-builders.
Legend has it she transformed the area into a beautiful forest for birds and would frequently fly above it to appreciate its beauty.
In ancient Hawai'ian times, Wailea was originally a fishing settlement, where natives would live more toward the mountains where they grew sweet potatoes (uala) and would venture down to the shore to fish.
Wailea Resort
Developed over the last 30 years, Wailea Resort is a master-planned luxury community resort, spanning over 1,500-acres (6.1 km2). Stroll the scenic, sun-drenched shoreline past 5 world-class hotels including the AC Hotel Marriott, Andaz Maui, Fairmont Kea Lani, Four Seasons Resort and the Grand Wailea.
Named one of the Country's "99 Best Recreational and Residential Private Communities in America", this resort community also includes distinctive condominiums and stately private homes.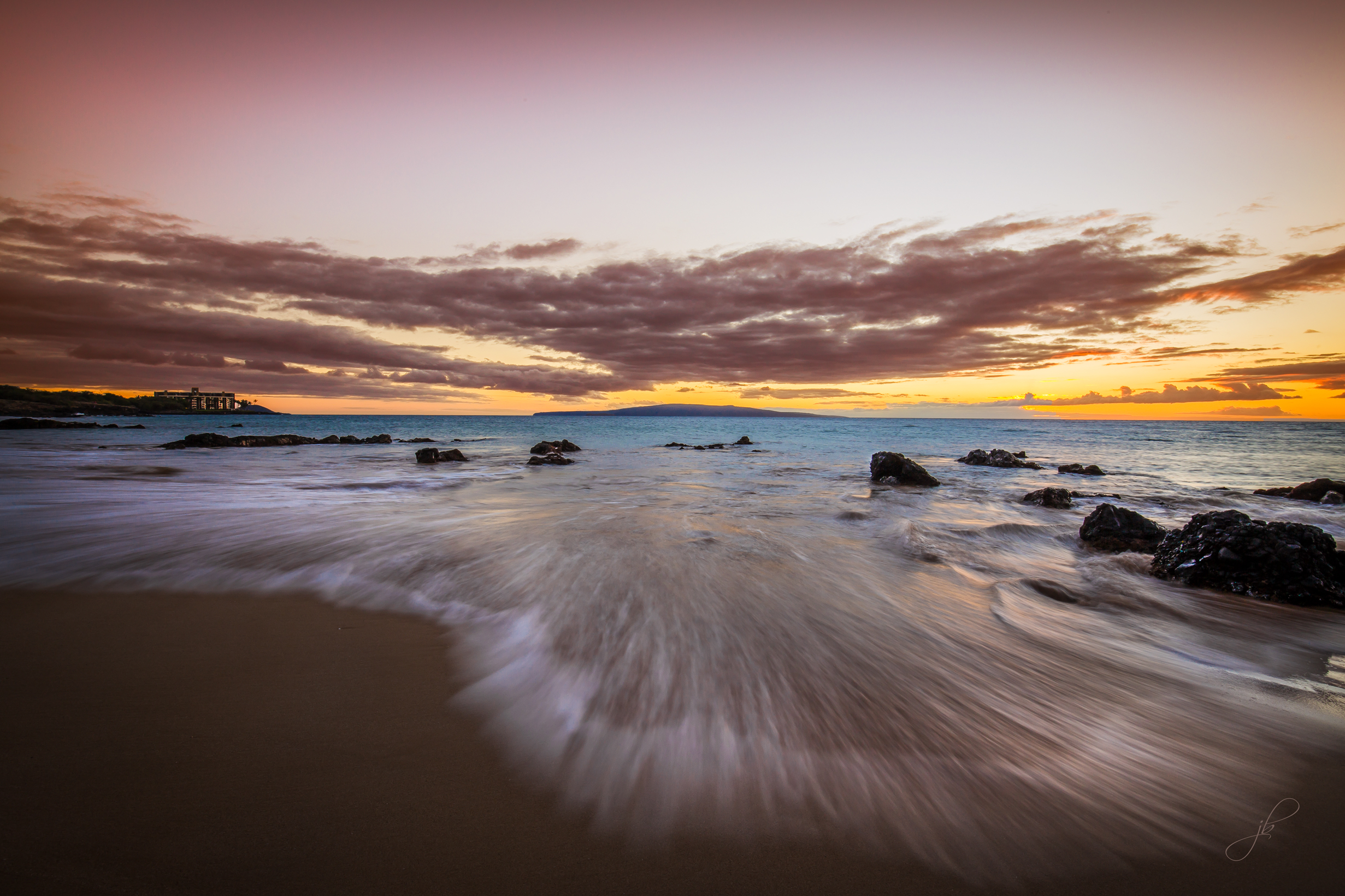 Featured Wailea and Makena Properties
Wailea and Makena Beaches
South Shore Maui, Wailea - Makena Beaches are diverse with sandy white, to coral reef, and even lava rock secluded. To name a few, Wailea Beach, Polo Beach, and Makena State Park are the highly desired.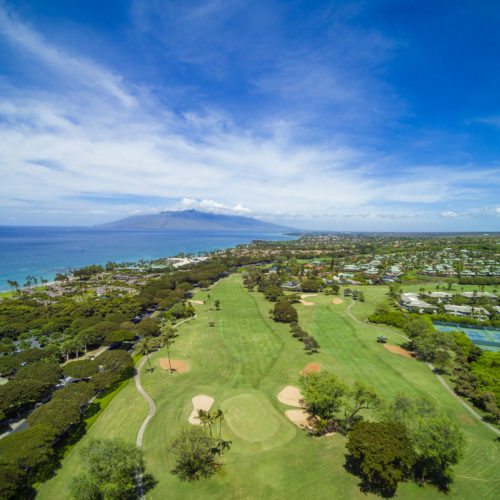 Named "America's Best Beach" in 1999, Wailea Beach is a long and wide stunning white-sand public beach with activities such as sunbathing, swimming and snorkeling, plus public restrooms.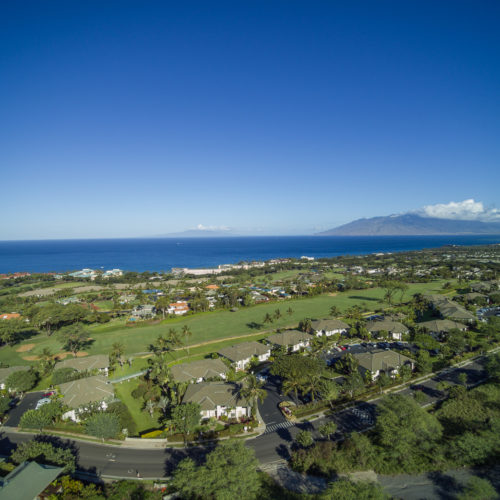 Other signature beaches in the Wailea area includes 'Polo Beach', a pair of beautiful sandy crescents fronting the Polo Beach Club and the Fairmont Kea Lani and 'Ulua Beach Park', where the sandy, palm-fringed beach is popular for early morning walkers and joggers, swimming and bodyboarding, with showers, restrooms and parking.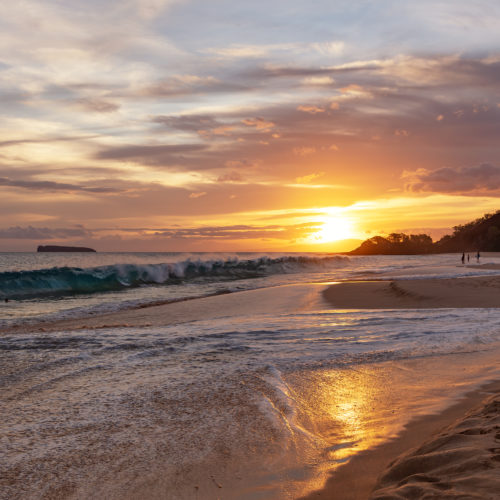 Nestled between two black-lava outcroppings with white sands extending nearly 2/3 of a mile long, Makena Beach State Park is located just South of Wailea and is one of the largest, most undeveloped beaches in Maui.
The area is divided into two stunning, picture-perfect beaches known as 'Big Beach' and 'Little Beach'.
'Big Beach' offers a long, wide and sandy beach away from all of the crowds and is ideal for swimming and snorkeling, with picnic tables and a food truck, whereas 'Little Beach' is a small cove without amenities, frequently used as a nude beach.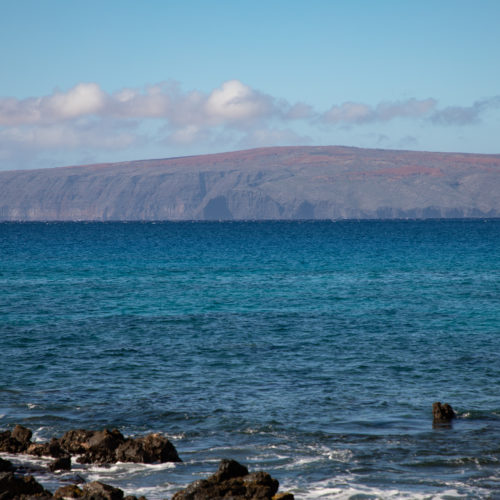 Ahihi-Kinau Natural Area Reserve includes 1,238 acres of marine ecosystems (807 submerged acres), rare and fragile anchialine ponds, and lava fields from the last eruption of Haleakala 200-500 years ago – where you can walk the Hoapili Trail, which winds its way along the Coast and then trails over the lava fields to Kanaio Beach.
Restaurants, Food and Dining
Sorry, we couldn't find any posts. Please try a different search.
Travel and Transportation
The small airport, also known as JHM, is a regional private use airport, built in 1987, with a single runway and terminal and support facilities.
The main airport for Maui is OGG, or the Kahului Airport in the Central Maui Community.  Most flights coming from and to Maui arrive and depart from this airport.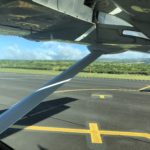 Kapalua Airport Kapalua, Maui Ready to island hop or explore different regions of Maui? Kapalua Airport makes travel […]
Hidden in the heart of Wailea Resort, the Shops at Wailea features over 70 shops and restaurants including luxury brands - such as Gucci, Louis Vuitton, Tiffany & Co. and Swarovski - local favorites and art galleries, along with regular entertainment programs.
Sorry, we couldn't find any posts. Please try a different search.
Featured Wailea Communities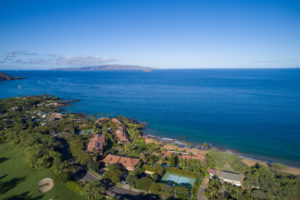 Makena Surf, Wailea Maui amenities include: Beachfront Built 1984 Gated 2 Pools Recreational Area 105 total units 6 Buildings Work. Play. Live. Come and […]
Learn More
Wailea Golf Club
Wailea Golf Resort features three award-winning courses - the Wailea Blue, Wailea Gold and Wailea Emerald courses - and is rated among the best golf courses in the Country by both Golf Magazine and Golf Digest for the quality of its courses, accommodations and amenities.
Wailea Tennis
Award-winning Wailea Tennis Club offers 11 Plexipave courts, a full-service pro-shop, professional lessons and activities.
Wailea - Makena Climate
South Shore Maui's climate in Wailea is warm, muggy, windy, and partly cloudy. Over the course of the year, the temperature typically varies from 65°F to 87°F and is rarely below 60°F or above 90°F.
The most pleasant months of the year for Wailea are January, February and March. August is the hottest month for Wailea with an average high temperature of 88.1°.
Schools located near the Wailea - Makena area include:
For more Information about Wailea - Makena and the available real estate, Get in Contact with Living Maui Real Estate, LLC.
Come and explore the opulent elegance of Wailea - Makena, speak with Kimberly at Living Maui Real Estate on (808) 359-1161 and she will help you find the right home for you.
Work. Play. Live.
Featured Living Maui Real Estate Properties
Listing courtesy of Living Maui Real Estate LLC
Find Your Dream Home Today!
Send us your email and Living Maui will send you monthly updates featuring all that the beautiful communities of Maui have to offer, including highlights of the best real estate on the island!