New Local Eatery: Alchemy Maui
Alchemy Maui is a new hip Kombucha bar and restaurant in Lahaina. Open for a lunch venue and hidden on Kupuohi St inside Emerald Plaza, the green exterior stands out among the other buildings. Not to fool you, the paninis are like no other.
Must Try
The restaurant is a great new addition to the Maui food scene, offering an eclectic mix of both vegetarian and meat dishes as well as locally their brewed Kombucha. The menu items range from vegan dishes such as veggie burgers, and Falafel wraps to fish tacos, giving everyone a unique experience.
+ Pastrami Panini
House cured pastrami, pickles, honey dijon... all made with love
+ Fish Tacos
Local Fresh Fish, handmade sourdough tortillas, mango salsa & more
+Maui Cheesesteak Panini
Maui Cattle Company, sourdough, onions, peppers... do I have your attention yet?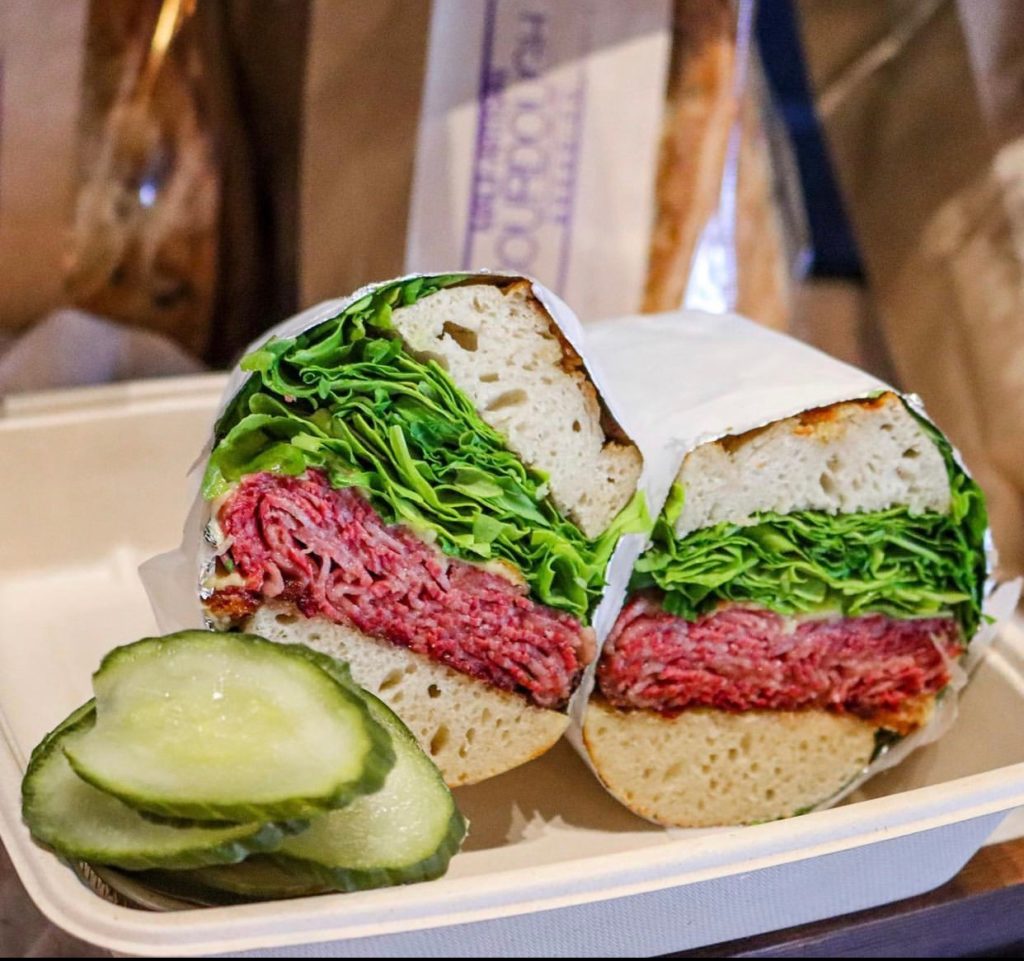 With the crowds and demand, it is often best to order online.Though Alchemy Maui doesn't deliver food, it allows customers to order online and then pick it up in person, making it a perfect option for those looking to have their lunch while on the go or on Maui's gorgeous beaches nearby. But for those who plan to dine in, the restaurant recommends pre-ordering to avoid long wait times. Inside the restaurant, customers can also find self-order kiosks.
Alchemy Maui has opened its doors to the public since 2019, with enthusiastic reviews from both locals and visitors alike. The Kombucha bar is also a popular spot for residents looking for something refreshing after work or between surf sessions at the nearby Baby Beach.
Despite its young age, Alchemy Maui has become increasingly popular in the past few months, with dozens of five-star reviews on Yelp and Trip Advisor. The restaurant's Instagram account has more than 10k followers.
"Great food and service. We loved the kombucha offerings. We also had some great fish tacos and a sourdough to go. The owner came out to chat and tell us the story of the brand," wrote a customer on Yelp.
On Trip Advisor, another customer was blunter about his visit: "They make the best sourdough bread and sandwiches, and I live in SF Bay Area. The Kombucha is off the charts good. We go to Alchemy every single time we are in Maui. We get sandwiches and 1-2 cases of Kombucha. It is one of my 5 favorite places to eat in the world. And the owner and staff are awesome. Best place in all of Maui.
The restaurant appears to have been named after the Alchemist, Paulo Coelho's best-selling novel about a shepherd who travels from Spain to Egypt searching for a treasure.
"To realize one's destiny is a person's only real obligation," reads a post on the restaurant's Instagram page, quoting the book. "Turn an ordinary Tuesday into some extraordinary," it adds.
Alchemy + Kombucha + Sour Dough
Yes, you receive the trifecta. At Alchemy restaurant, they offer the Maui Artisan Sourdough, as well as Kombucha. Both made with a fermentation process, there are endless health & gut benefits to eating these foods.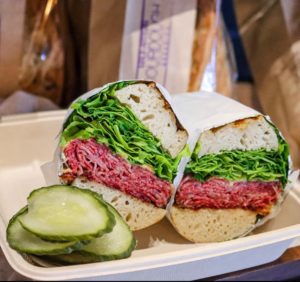 Located in the heart of Lahaina's tourist district, Alchemy Maui offers visitors delicious local cuisine and a welcoming atmosphere. Customers have the option of sitting inside and enjoy the place's exquisite decor or outside on their outdoor patio for some fresh air.
Yes, Lahaina can get warm but the shaded outdoor seating is very comfortable. Objection, there is limited space.
From Kihei / Maalaea /Lahaina /: Take the Honoapiilani Hwy (30) North / West. After traveling through Lahaina , look for Keawe Street and Right. Mauka (toward the mountain), take Keawe Street approximately a quarter mile and turn right on Kupuohi. Destination will be on the left, 157 Kupuohi Street, J-1.
Lastly, if you are not within walking distance and plan to drive over, you can park your car on the street or in the parking lot across from the restaurant inside the Emerald Plaza. But don't waste your time going there on weekends because it's closed.
On any other day, if you are ever in Maui, make sure to give Alchemy a try. This place is the perfect spot to recharge your batteries and enjoy some delicious food. Besides, who doesn't like Kombucha?
Living Maui Real Estate Featured Properties
Join Us For More of the Living Maui Lifestyle.
Send us your name and email and we'll send you our bi-monthly email updates; featuring everything our beautiful island of Maui has to offer!
If you are interested in more information on the real estate in the area, contact Kimberly. Owner and Principal Broker of Living Maui Real Estate, she will walk you through the statistics, contingencies, and escrow process for purchasing a Maui property.