Oneloa Beach Overview:
Oneloa Beach, also known as Ironwoods Beach, is a hidden gem within the Kapalua community. On calm sunny days, this long stretch of beach with white sand and spectacular views of Molokai could easily be rated one of the best on Maui.
Parking is limited and access to the beach has it's challenges, lending perhaps to the exclusivity of this beach for those that are willing to venture. Running along the beach is also a beautiful stretching boardwalk, connecting to the Kapalua Village Trails and which to the south leads to Hawea point and the Cliff House below the Montage, Kapalua.
Oneloa Beach is also a very popular spot for weddings and engagements, so don't be surprised to see the occasional bridal party or two.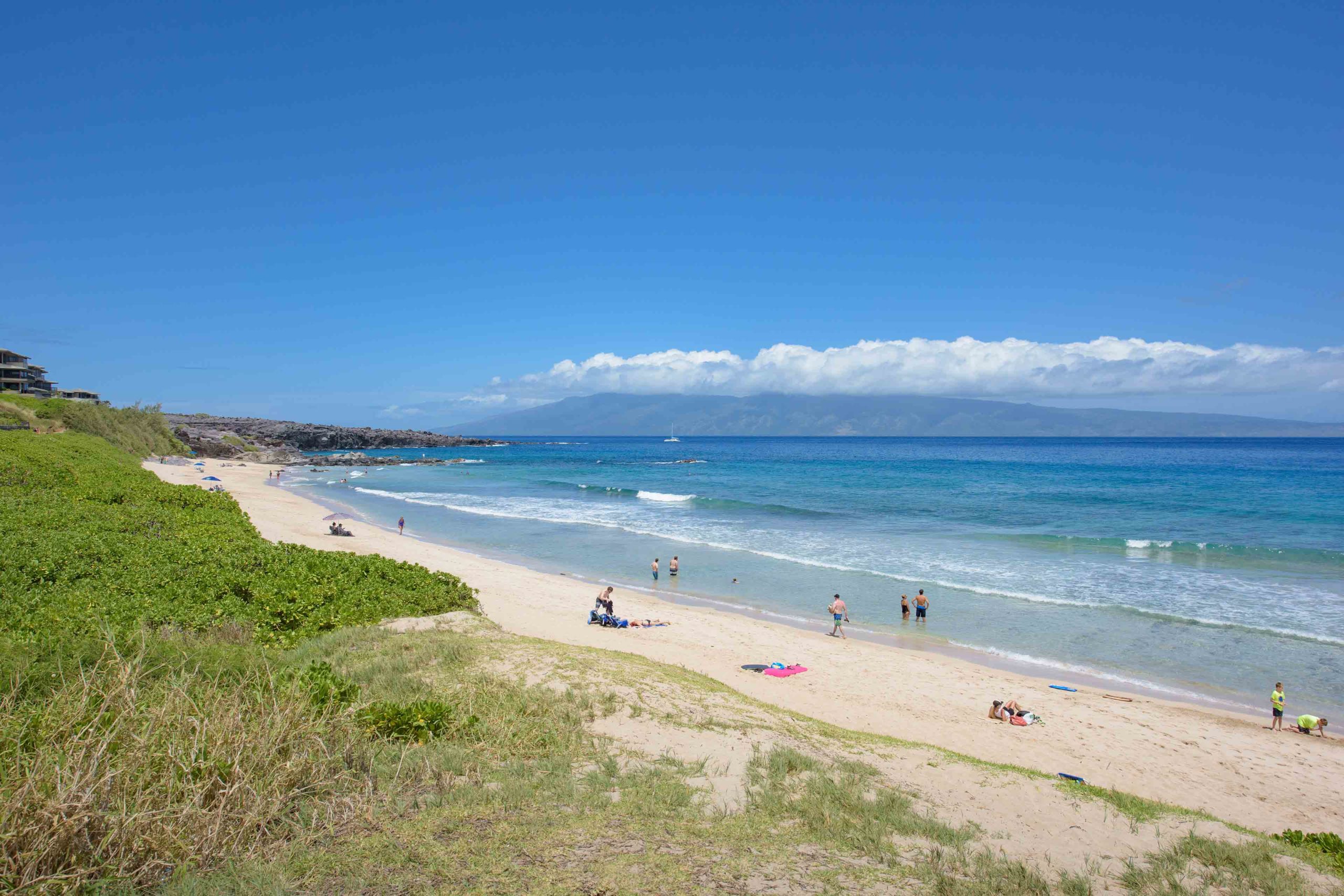 South Views of Oneloa Beach
Long Sandy Beach
Beautiful Molokai Views
Sun Bathing
Beach Boardwalk
Showers
Boogie Boarding (during big surf - advanced only)
Short Boarding (during big surf - advanced only)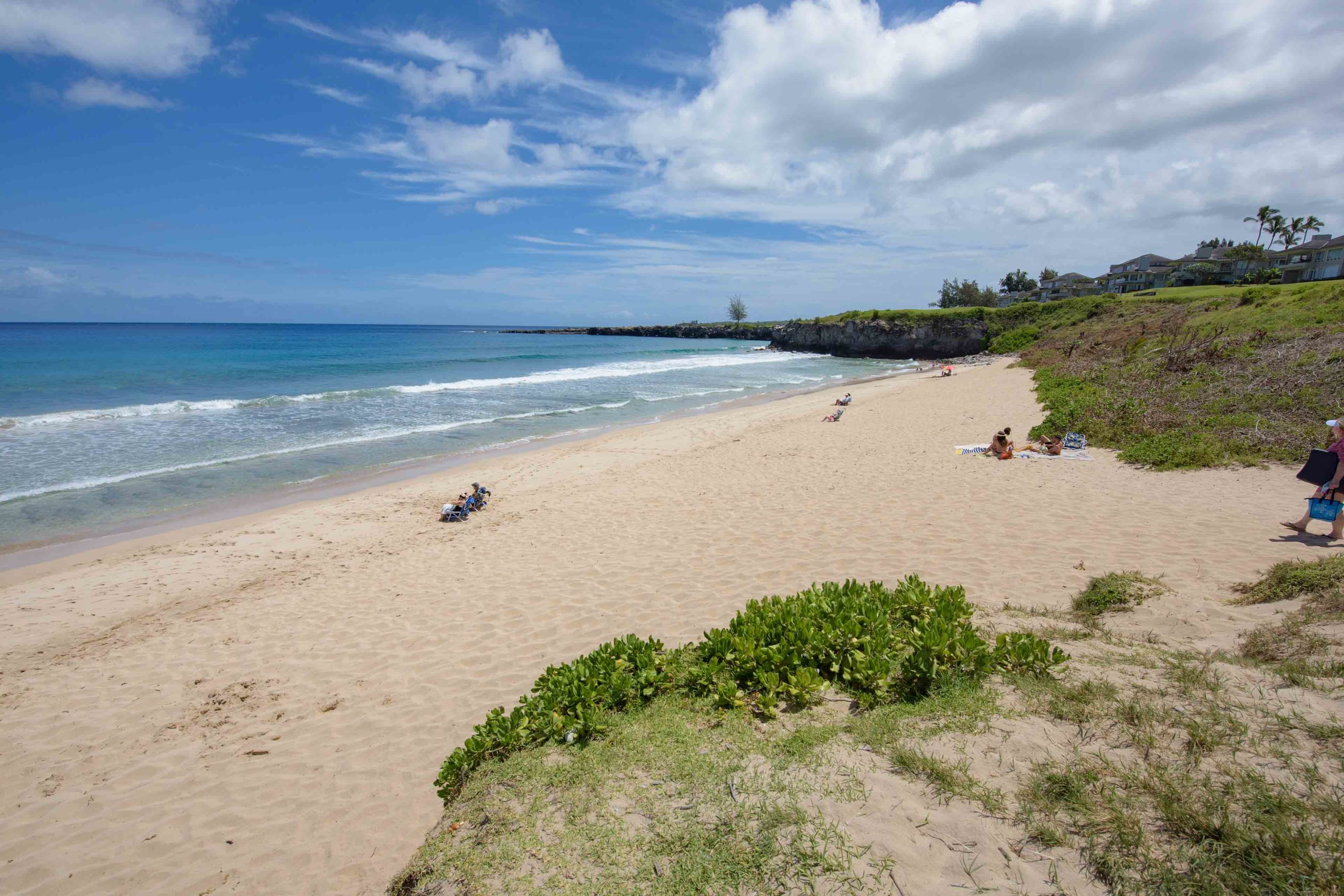 Often known as "Ironwoods Beach", this beach was given this name from the big evergreen trees which abound in the Kapalua area. Unfortunately these trees also being invasive and lead to coastal erosion.
The real name for this beach is Oneloa, pronounced "Oh-neh-loh-uh", which means long or stretching; and clearly appropriate for this long sandy beach.
Another name the local surfers call this is "sh*ttys", as despite the big waves in the winter, often the conditions can be just that. This beach is spectacular in calm conditions - but user beware - in windy conditions this seemingly beautiful beach can literally be just that.
Note, there are no lifeguards on duty at Oneloa Beach Park. In Hawaii, all the surf breaks are on reef and not sand. Saying this, there is exposure to sea urchins, jelly fish, and other ocean inhabitants. With ever changing currents and trade winds, please take safety precautions when entering the ocean. Low tides can cause reef exposure and jagged rocks. Always venture at your own risk, when in doubt stay out.
Oneloa Beach has a beach trail that is subject to erosion, beachgoers should tread with caution . The stairway leading down to the beach is also steeper and not easy access.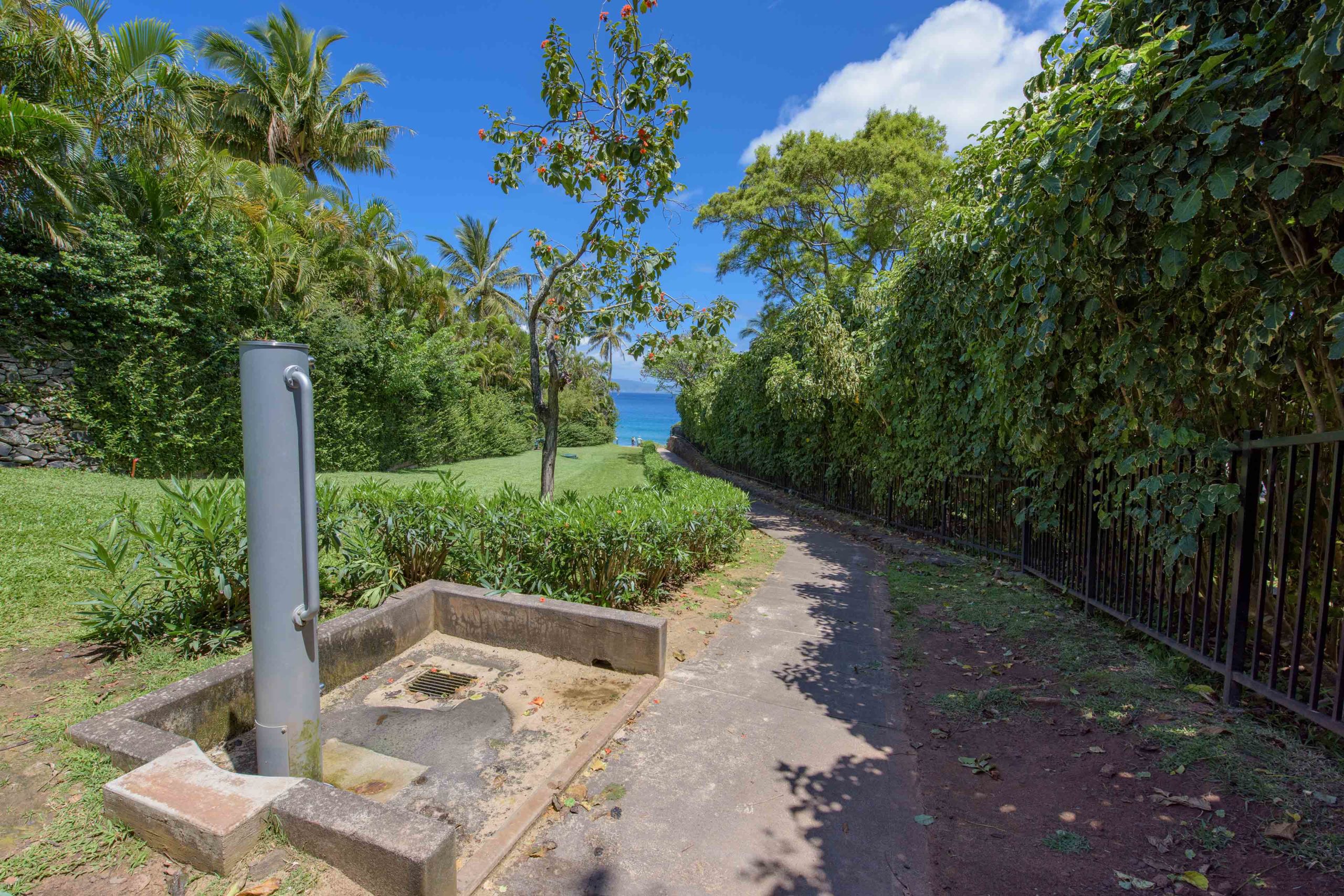 Features and Conveniences
Conveniences at Oneloa Beach are limited.
A public shower is available to rinse near the entrance of the beach, near the stairs at the trailhead parking.
No public restrooms are available. The beach is also not ADA accessible.
Oneloa Beach encourages visitors to participate in Coastal Sand Dune restoration, simply by being careful where they tread.
By planting native plants and removing invasive ones, including the majestic Ironwood Trees which Ironwoods beach takes it's secondary nomenclature from, a natural shifting of sand can occur; without causing erosion lost back to the sea.
In additional the long the stretching boardwalk helps to maintain a great walking path, without the erosion caused by foot traffic directly on the dunes.
From Lahaina / Ka'anapali: Take Honoapiilani Hwy (30) South past the Napili-Honokowai community. After leaving the Napili area and at the top of the hill climbing into Kapalua, take a right onto Office Road. Proceed to the bottom of Office Road and take a left. At the next intersection, with Kapalua place, turn right. Parking is on the left.
From Honolua Bay: Take Highway 30 West toward Lahaina. Climbing the hill past DT Fleming Beach Park, stay in the right hand lane, which will lead you to the right hand turn down Office Road. Proceed to the bottom of Office Road and take a left. At the next intersection, with Kapalua place, turn right. Parking is on the left.
Parking is very limited at Oneloa Beach. Once you exit the Lower Honoapiilani Rd makai (or toward the ocean) into Kapalua Place, parking will be on your immediate left.
Alternative parking, also limited, is at the trailhead to Dragons Teeth, or Makaluapuna point; which if you take a right at the bottom of Office Road will lead you directly into such parking lot.  About a 1/4 mile walk back to the beach entrance if you choose to park here.
Living Maui Real Estate Featured Properties
Join Us For More of the Living Maui Lifestyle.
Send us your name and email and we'll send you our bi-monthly email updates; featuring everything our beautiful island of Maui has to offer!
If you are interested in more information on the real estate in the area, contact Kimberly. Owner and Principal Broker of Living Maui Real Estate, she will walk you through the statistics, contingencies, and escrow process for purchasing a Maui property.