Closed due to the Lahaina Wildfires
Drift Maui: A Gourmet Coffee Shop
Maui is a coffee-lovers paradise. Coffee grows here, after all, and is a staple of the Hawaiian culture. The choice of coffee shops on the island are expansive, from the larger chain cafes to some fantastic independent, locally owned offerings with quality Hawaiian grown coffee and a strong community presence. Drift Coffee Co. is one such gem on the west side of Maui in Lahaina town.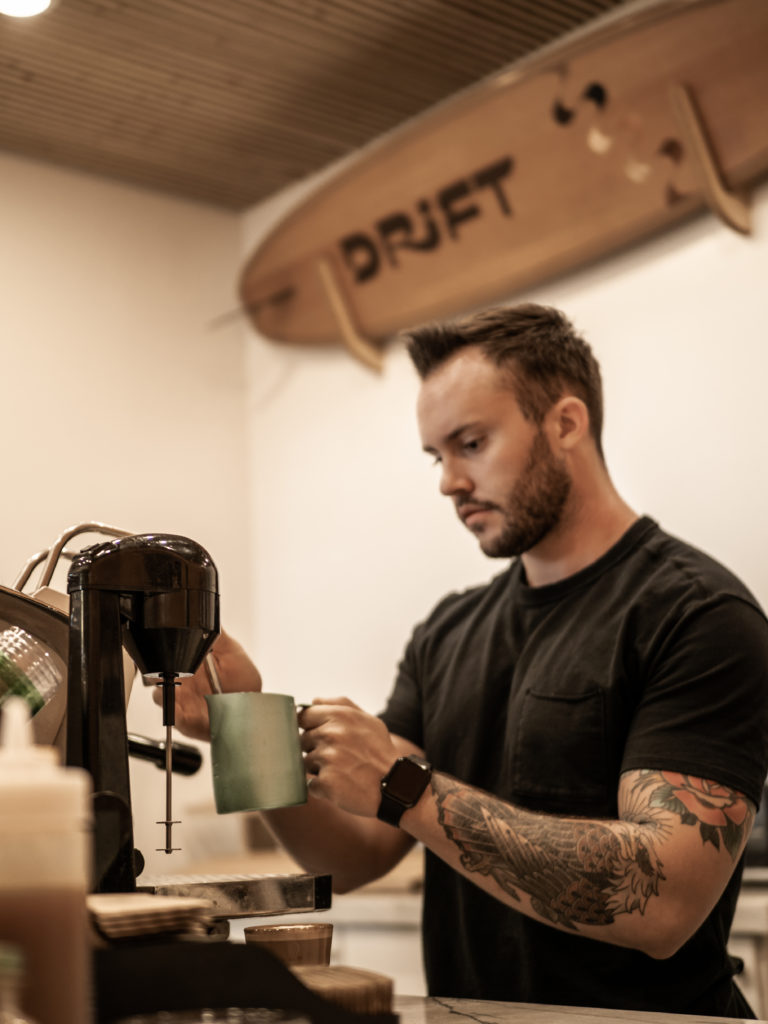 Quality Lahaina Coffee Shop!
If you are looking for the perfect place to grab your daily cup of joe, gourmet style, this is it! Drift Coffee offers some of the best coffee on West Maui, sourcing some of the rarest and highest quality roasts from the Hawaiian islands and beyond. A new coffee shop concept for West Maui, Drift provides a 3rd wave coffee experience for their clientele with coffee roasted by Social Hour coffee roasters.
Of course, no coffee house would be complete without a delicious selection of pastries and baked goods. Drift Coffee Co. has a veritable smorgasbord of mouthwatering treats to choose from including the Brekky Croissant- perfect for morning snacks or afternoon pick-me-ups.
To better serve their customers, Drift is on a mission to "challenge people's perception of coffee and create a new experience for some as well as a familiar experience to others". Whether your preference is single-origin coffees or more specialty beverages such as their hand-crafted caramel latte – they strive for excellence with each drink they produce.
Experience a full espresso bar and gourmet coffee at Drift serving Social Hour's 'Rubix' coffee as well as a pour-over menu that changes weekly based on available coffee harvests – there's something for even the most discerning coffee connoisseur.
The usual coffee shop offerings are all there, with the addition of some specialty beverages such as Cortado, Spiced Chai, and Matcha and hand-crafted flavored lattes – all available with your choice of milk options.
Tasty extras include house-made vanilla whipped cream and lavender whipped cream as well as an extensive range of syrups to enhance your chosen drink. Choices include Vanilla, Macadamia nut, Lavender, Toffee nut, Caramel, White chocolate, Chocolate, and Coconut.
Customer Service – Reviews
There are some rave reviews from locals and visitors alike, with the coffee, the staff, and the service being a big hit. The team has been praised as being friendly, efficient, knowledgeable about their products, and very willing to help you discover your perfect cup of coffee.
Here are just a few comments we found for starters:
"After exploring a few coffee shops in Lahaina, I found Drift and absolutely love it. By far the best tasting coffee in the area, incredibly friendly and knowledgeable baristas, and a really cool aesthetic. They also seemed genuinely happy and excited to do pour-overs (something other coffee shops might not embrace due to the extra time in pour-overs), as well as share their expertise to create a great coffee experience. As someone who really loves craft coffee, I was very impressed and loved the place."
"Great latte, strong. Very nice staff. I'm very picky about my coffee and this was a winner." "This place is just awesome. We spent a week at a nearby Airbnb and had coffee every morning. Great vibe, super minimalist. We had the cinnamon toast and mango jelly toast as well, both delicious."
South of Ka'anapali and conveniently located, Drift Coffee is just a short walk from many of the historic town's top attractions, including Lahaina Harbor, the Banyan Tree, and Front Street's art galleries, museums, and shops.
Open 7 days a week and starting early at 6 am, Drift is making it the perfect place to grab your morning coffee on West Maui before heading off for work or hitting some of Lahaina's amazing beaches.
The address for your Sat Nav is 180 Dickenson Street #115, Lahaina, HI, 96761.
The next time you are near or around Lahaina or Kaanapali, head north to Drift coffee. Please remember to contact Kimberly to join you for your next cup of coffee. Owner and principal broker of Living Maui Real Estate, Kimberly will assist with relocation, market statistics, or transitions of your real estate portfolio.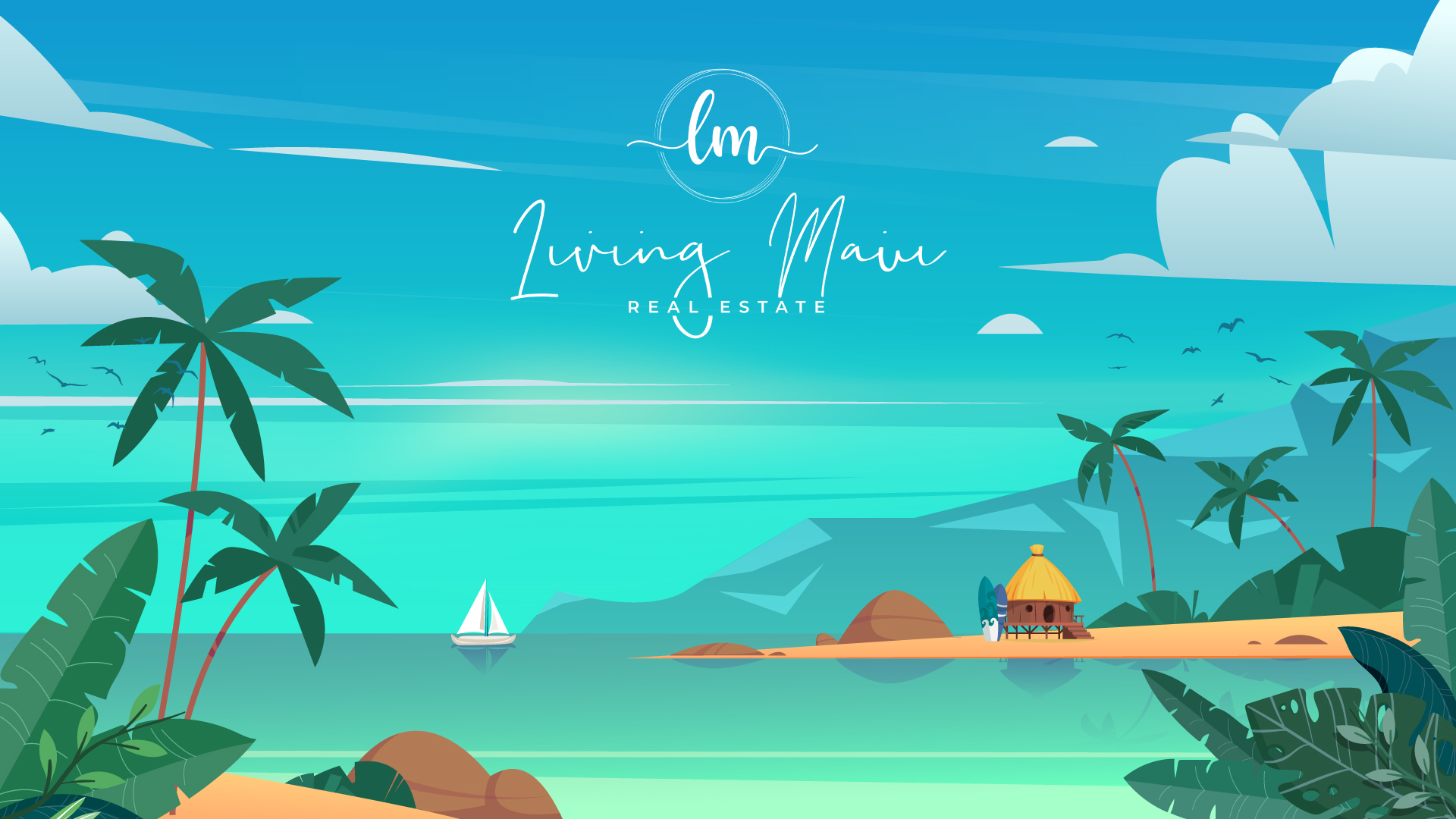 Featured Living Maui Real Estate Properties
Listing courtesy of Living Maui Real Estate LLC
Listing courtesy of Living Maui Real Estate LLC
Join Us For More of the Living Maui Lifestyle.
Send us your name and email and we'll send you our bi-monthly email updates; featuring everything our beautiful island of Maui has to offer!