Cultivating Community
Welcome to Napili Farmers market, a favorite for both locals and tourists alike. Where the aloha vibe runs strong.
Smiles and waves are expected staples from the vendors at this outdoor Maui market. Who are aptly ready to share the stories of their crafts and enthusiasm for the products they offer.  This passion combined with a commitment to sourcing island ingredients creates a bond between the representative farmers, crafters, chefs, and people of the community.
Fresh picked Maui grown fruits and vegetables, locally sourced food and juices, and handmade jewelry and crafts are just a few of the highlights you can expect to find at this local gem.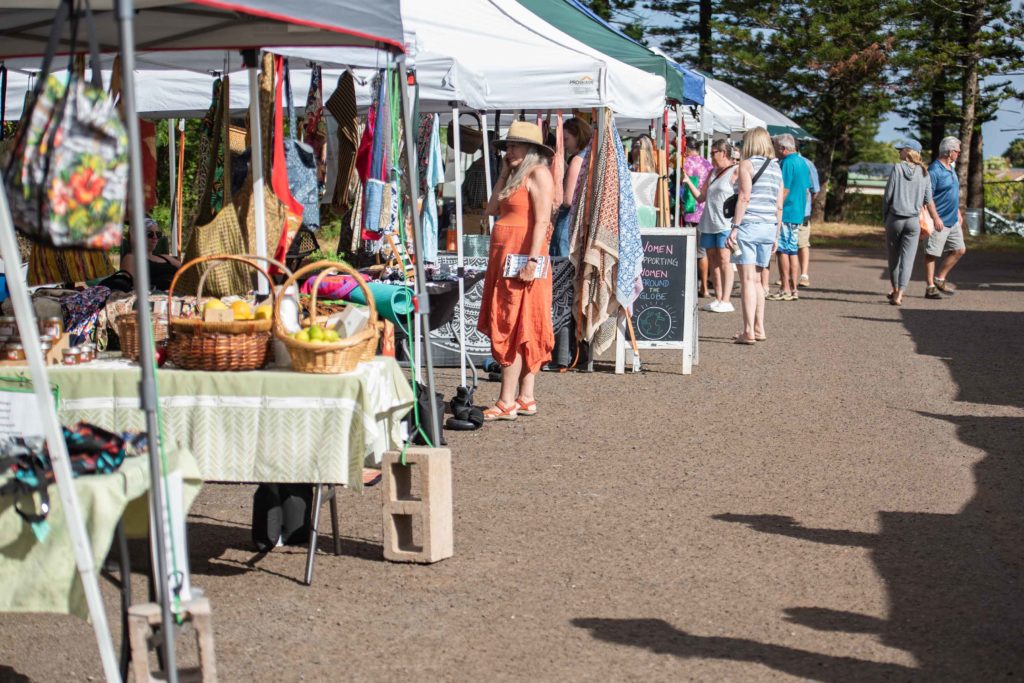 Open Saturdays & Wednesday Mornings!  8:00 a.m. to 12:00 p.m.
Maui Grown Fruits, Vegetables and Produce
Jabuticaba, Rambutan, Likilikoi, Pomegranates and Papayas are just a few examples of the amazing selection of local Maui produce you can expect to find at Napili Farmers Market.
Product is sourced daily from a plethora of farms across the island, so the fruit is always fresh. From farms as nearby as Huamomona located just above Kapalua, to Kumu Farms based on the island of Molokai.
The farming methods you'll find are diverse. As a result you'll find conventional, non-gmo, hydroponic and organic farming methods all represented at the market. Don't hesitate to ask the friendly help if you're curious about how any produce is grown.
Maui County Farms:
Syl's Produce
Otani Farms
Many more...
Tasty treats abound at Napili Farmers Market.
There are many reasons to visit the farm, above all it keeps you healthy. You can find fresh juices, fermented probiotic and prebiotic offerings, and even items like tinctures.
While most of the food you may find incorporates Maui sourced ingredients, some cuisines feature flavor profiles from across the globe. Local favorites include items like banana bread and macadamia nut creations, however, you can also find yourself pleasantly surprised with a tasty shawarma pita or slice of vegan pono bread.
In summary, if there is one thing for certain at the Napili Farmers Market, everything is made with love.
Napili Farmers Market Food Vendors Include:
Maui Made Jewelry, Clothing and Crafts
Unique and personalize crafts are plentiful at Napili Farmers Market. Local. Island style stickers, handmade accessories and jewelry, dog treats for the family friend, and hand carved tikis and turtles are just a few of the items you might find while shopping.
The recent pandemic took it's toll. A benefit which emerged from the community, is the greater sense of entrepreneurial spirit. Creative ideas have translated into amazing crafts. New business owners are there to share their visions.
Need a Maui gift? The market offers a great selection to choose from. The island vendors make gift giving easy for all occasions.
Napili Farmers Market Craft Vendors Include:
Mantra's Market
Wrap It Up Maui
Sandee Sheets Maui
Stars of Creation
She Shells Hawaii
Heidi Handmade
Tongan Crafts
Plus more...
The Napili Farmers Market was founded in 2012 with a goal of creating a connection between the residents of the upper west Maui community and the food supply offered by farms throughout the island.
The market is managed by Steve and Ana Phillips, who's Local Harvest company not only provides a majority of the locally grown produce offered on site, but also to local stores and restaurants as well.  Their local brand of healthy processed raw foods, Sattvic Kitchen, is also available.
Go early. If there's something about farmers and waking up with the sun, same goes for farmers markets.  While there is plenty of items on hand throughout the day at the Napili Farmers Market, item availability and the freshest produce can always be found by those who venture first.
Plan for Weather. Napili can go from sunshine to light showers within minutes. It's always good to go prepared with a light jacket.
Make Friends. The community and vendors are generally very welcoming. It's worth it to ask questions, you never know what you'll discover.
4900 Honoapiilani Hwy (Highway 30)
The Napili Farmers Market is located just mauka (on the mountain side) of the the intersection at Napilihau Rd and the Honoapiilani Hwy.
- Look for the Big Waving Inflatable Tube Man - (Giant Orange French Fry)
Traveling North from the Lahaina/Kaanapali area, you'll see the large sign for Napili Market makai (on the ocean side) of the Honoapiilani Hwy as you approach Napilihau Rd. Take a right at the intersection onto Napilihau Rd and the market will be on your immediate right.
Traveling South from the Kapalua area, the first stop light you'll reach is the intersection of Napilihau Rd and Honoapiilani Hwy. Take a left at the intersection onto Napilihau Rd.
Parking is easily accessible and available on the road adjacent to the market, leading toward Maui Preparatory Academy
The next time you are free on a Saturday or Wednesday morning, in or around the Napili-Kahana-Honokowai area, head north and join me at the Napili Farmers Market. As the owner and principal broker of Living Maui Real Estate, I look forward to answering any of your Maui Real Estate questions and here to assist with relocation, market statistics, or transitions of your real estate portfolio.
- Kimberly Drechsel
Featured Living Maui Real Estate Properties
Listing courtesy of Living Maui Real Estate LLC
Join Us For More of the Living Maui Lifestyle.
Send us your name and email and we'll send you our bi-monthly email updates; featuring everything our beautiful island of Maui has to offer!