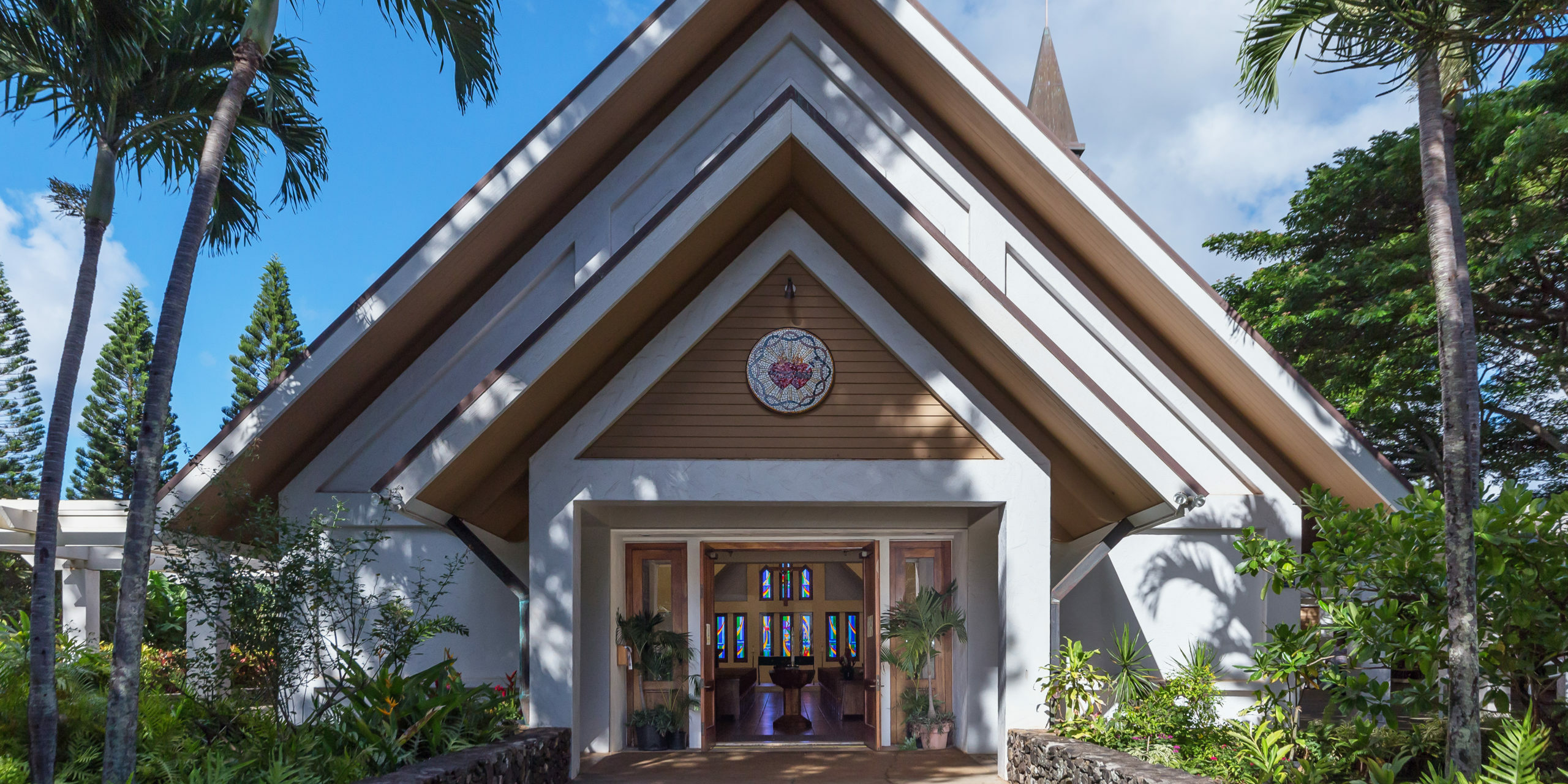 Sacred Hearts Catholic Church
Sacred Hearts Mission Church, Kapalua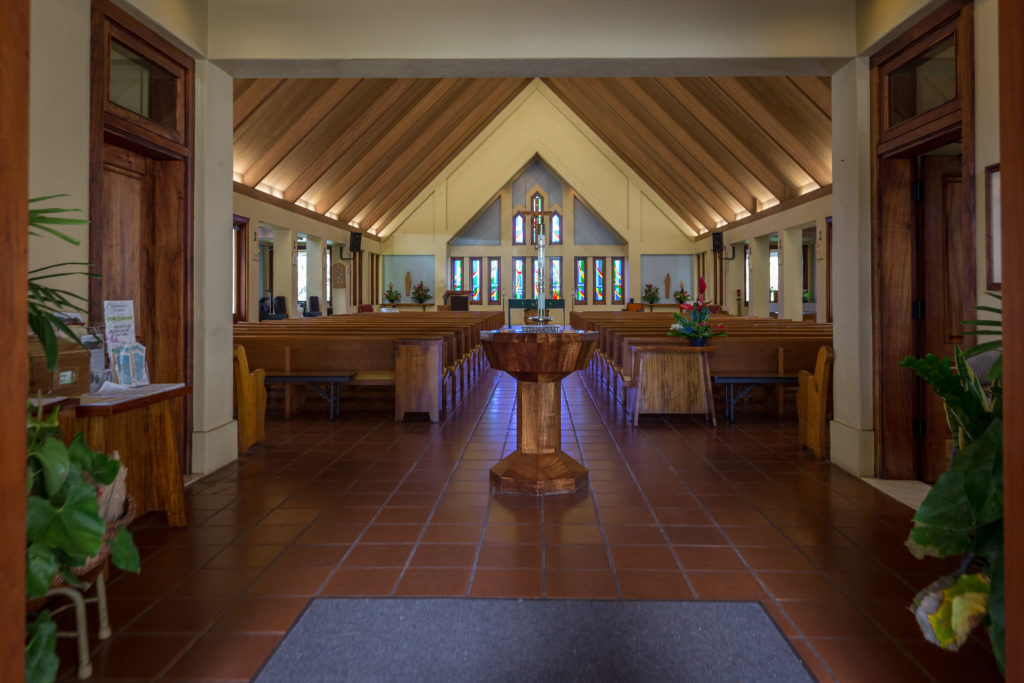 Going back to 1827, the Catholic Church has maintained a presence in Hawaii. With missionaries arriving from France, the first Roman Catholic Mass took place on Maui in 1846. Fast forward, Catholic churches and schools can be found across the island.
If you're exploring Catholic churches in West Maui & Kapalua, consider visiting  Sacred Hearts Mission Church.
Sacred Hearts Mission Church is a small satellite church affiliated to Maria Lanakila and located in neighboring Kapalua.
This historic church has a cozy feel with a carved wooden altar and simple but beautiful stained glass windows. With seating for around 150 people, our best advice if attending Mass is to get there early to ensure a seat and secure a parking spot close by, as it can get quite busy at certain times and parking can sometimes be an issue.
Sacred Hearts Mission Church is a diverse Catholic parish with a mission to be a vibrant voice in the community and a beacon for the Catholic faith; sharing the Gospel of Jesus Christ in both word and action.
Services are a friendly blend of local parishioners and the many tourists visiting the area, with plenty of families participating each week.
Most spectacular, the Sunday Morning service you will experience refreshing showers & live music, which both awaken the soul.
Please refer to the weekly bulletin available to keep apprised on the activities & updates.
If you are Catholic and interested in attending Mass or would like to learn more about the Catholic faith, here's what you need to know:
Sacred Hearts Mission Church
Saturday - 5:30pm Sunday - 8am
You can access details and timings of other meetings, confession, etc by visiting the church website at https://www.marialanakila.org/
The next time you are near or around Kaanapali, please remember to contact Kimberly to join you for your next cup of coffee. Owner and principal broker of Living Maui Real Estate, Kimberly will assist with relocation, market statistics, or transitions of your real estate portfolio.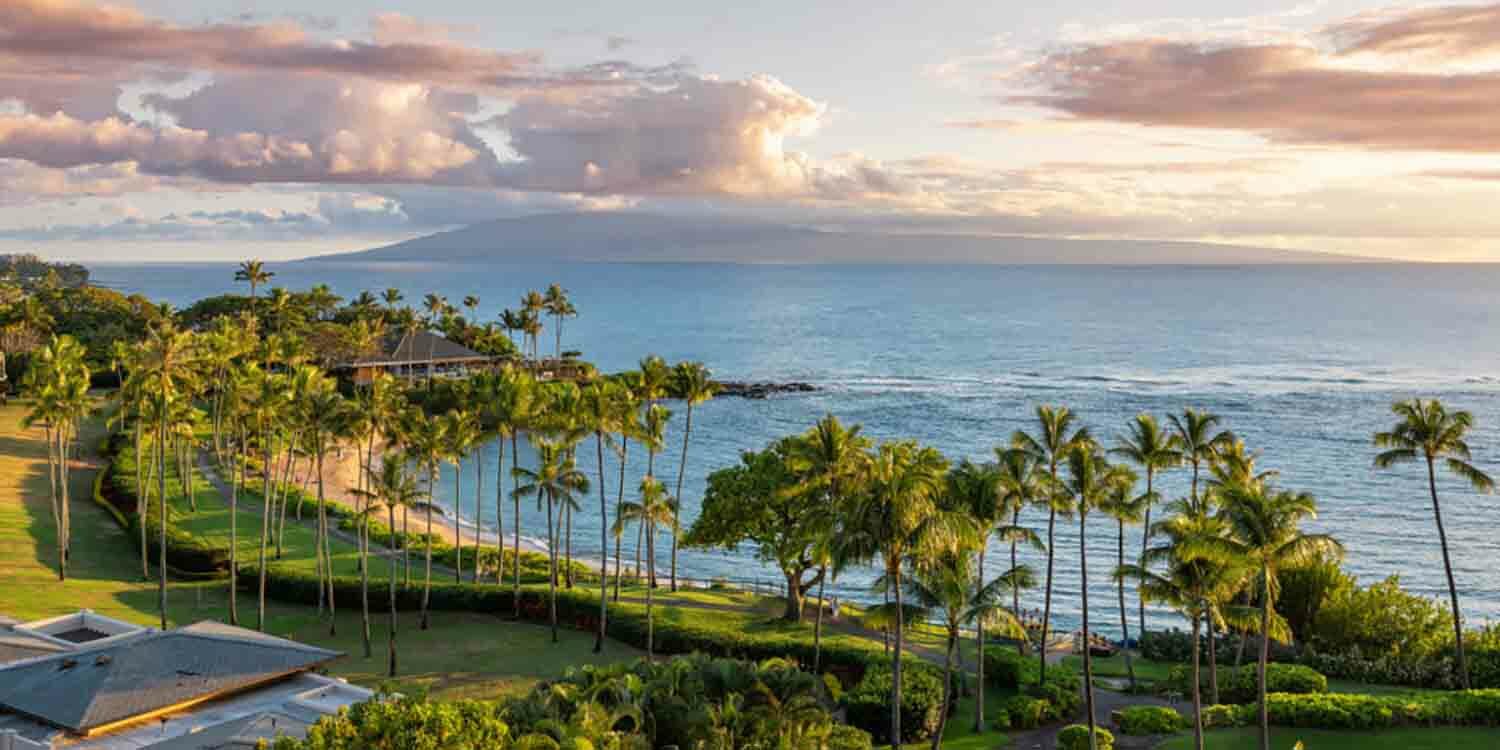 Featured Living Maui Real Estate Properties
Listing courtesy of Living Maui Real Estate LLC
Join Us For More of the Living Maui Lifestyle.
Send us your name and email and we'll send you our bi-monthly email updates; featuring everything our beautiful island of Maui has to offer!