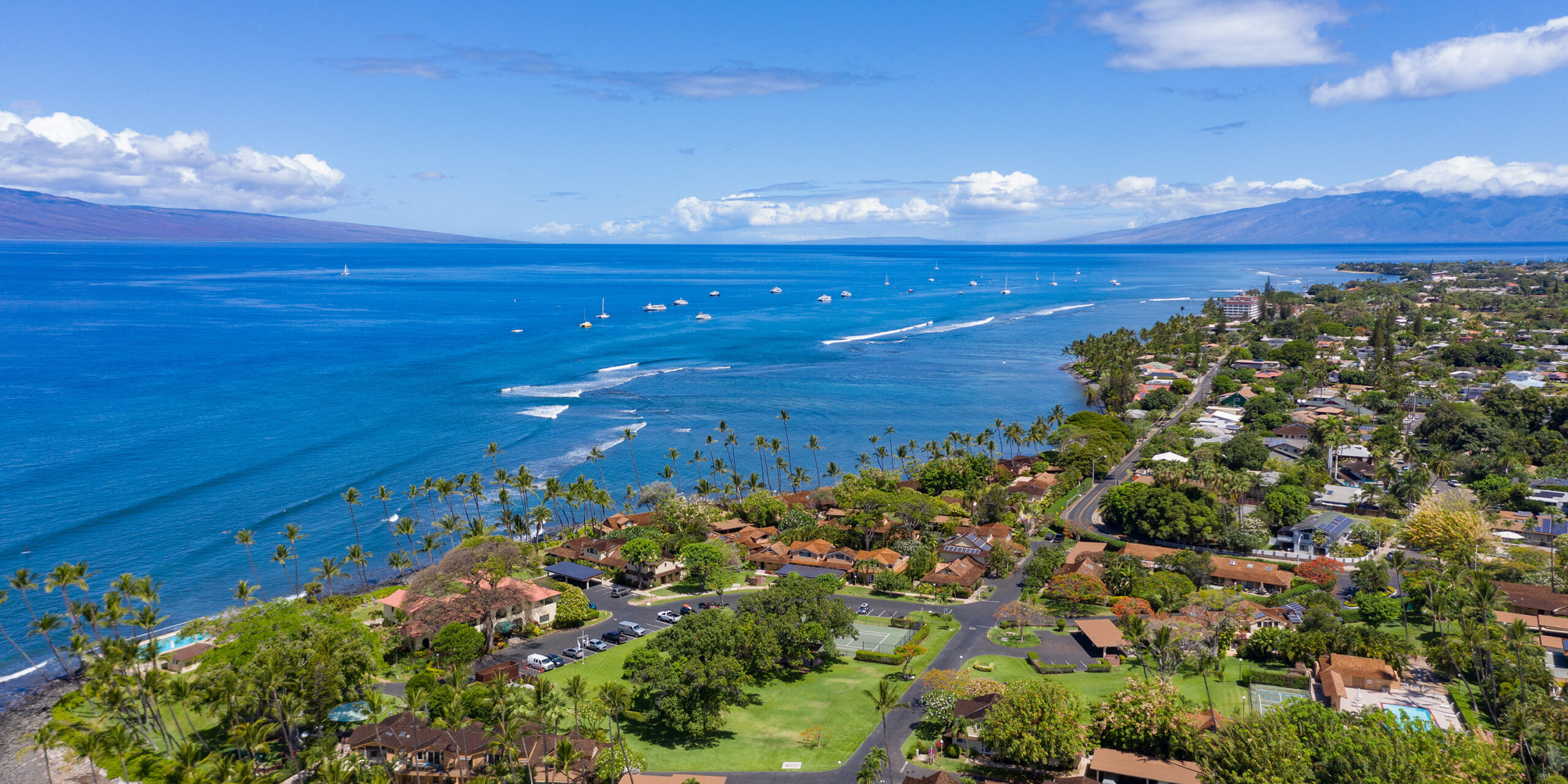 Lahaina –A Historic, Sunny, Oceanfront Town filled with Life
With a stunning backdrop of the West Maui Mountains, the oceanfront town of Lahaina is rich with old history, sunny and lively – filled with a wide variety of fine art galleries, unique shops, bars and restaurants, sailing, whale watching, and a whole host of activities and other entertainment. You'll want to live here…
Lahaina Community at a Glance
| | |
| --- | --- |
| Number of properties in Lahaina: | 1 |
| Average price in Lahaina: | $1,500,000 |
| Average Sq Ft in Lahaina: | 1,537 |
| Average Price per Ft2 in Lahaina: | $976 |
| | |
| --- | --- |
| Number of properties in Lahaina: | 1 |
| Average price in Lahaina: | $1,642,000 |
| Average Sq Ft in Lahaina: | 5,210 |
| Average Price per Ft2 in Lahaina: | $315 |
| | |
| --- | --- |
| Number of properties in Lahaina: | 0 |
| Average price in Lahaina: | 0 |
| Average Sq Ft in Lahaina: | 0 |
| Average Price per Ft2 in Lahaina: | 0 |
Once known as Lele, which means "relentless sun" in Hawai'ian, Lahaina was originally the royal capital of Maui Loa, aliʻi nui ("high chief") of the island of Maui.
During the whaling boom of the mid-1800s, Lahaina was a historic whaling village. At any given time, there were up to 1,500 sailors, from as many as 400 sailing ships, anchoring at its waterfront.
From 1820 to 1845, Lahaina was once the capital of the Kingdom of Hawai'i, before moving back to Honolulu.
Today, Lahaina is on the National Register of Historic Places. There are approximately 55 acres of old Lahaina, which have been set aside as historical districts dating back more than 500 years. This includes the U.S. Seamen's Hospital, Hale Paahao (Lahaina Prison), the Pioneer Inn, Maui's oldest living banyan tree and other sites on the Lahaina Historic Trail.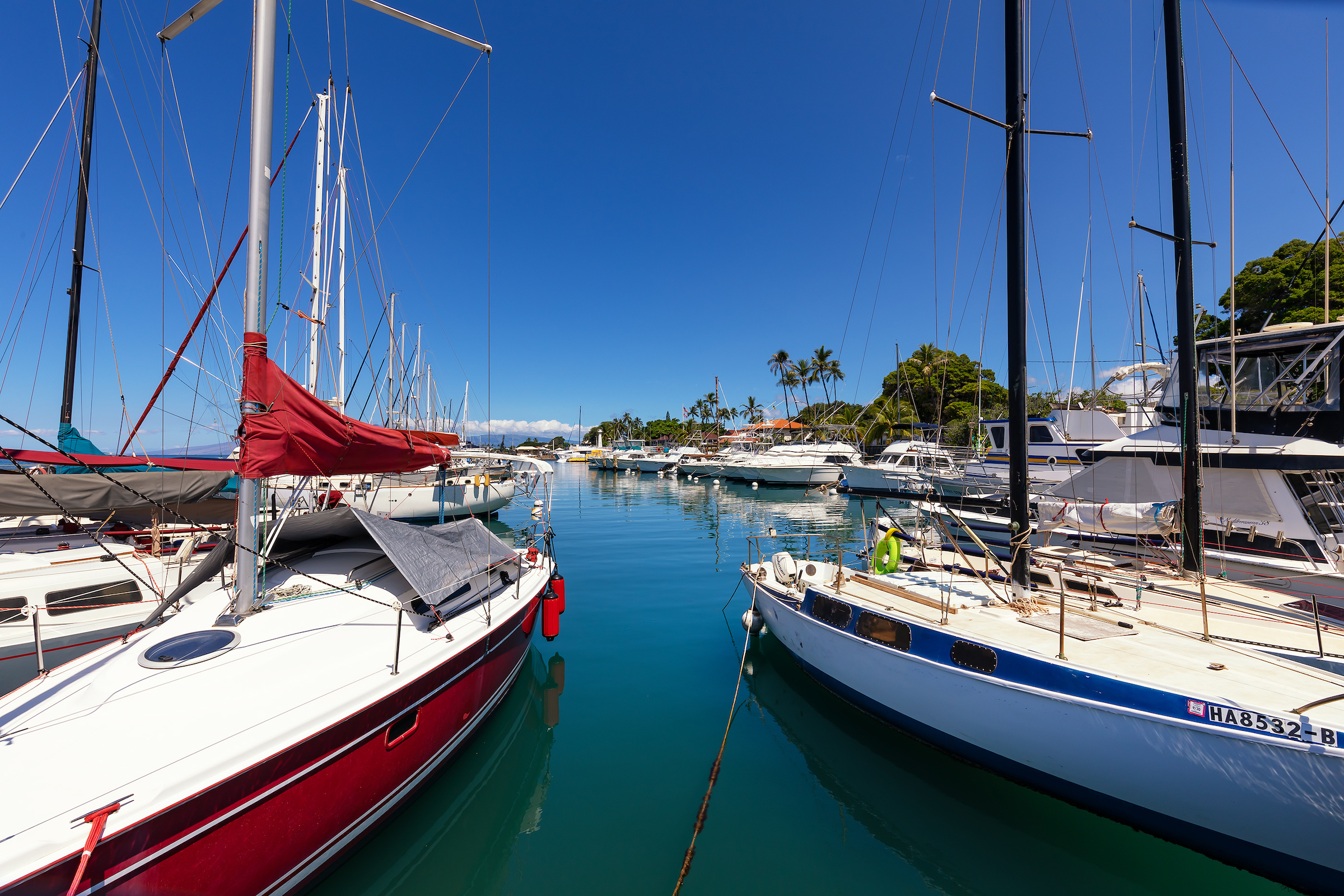 Featured Lahaina Properties
Lahaina has summer south swell and a mixture of sailing, surfing and outdoor adventure.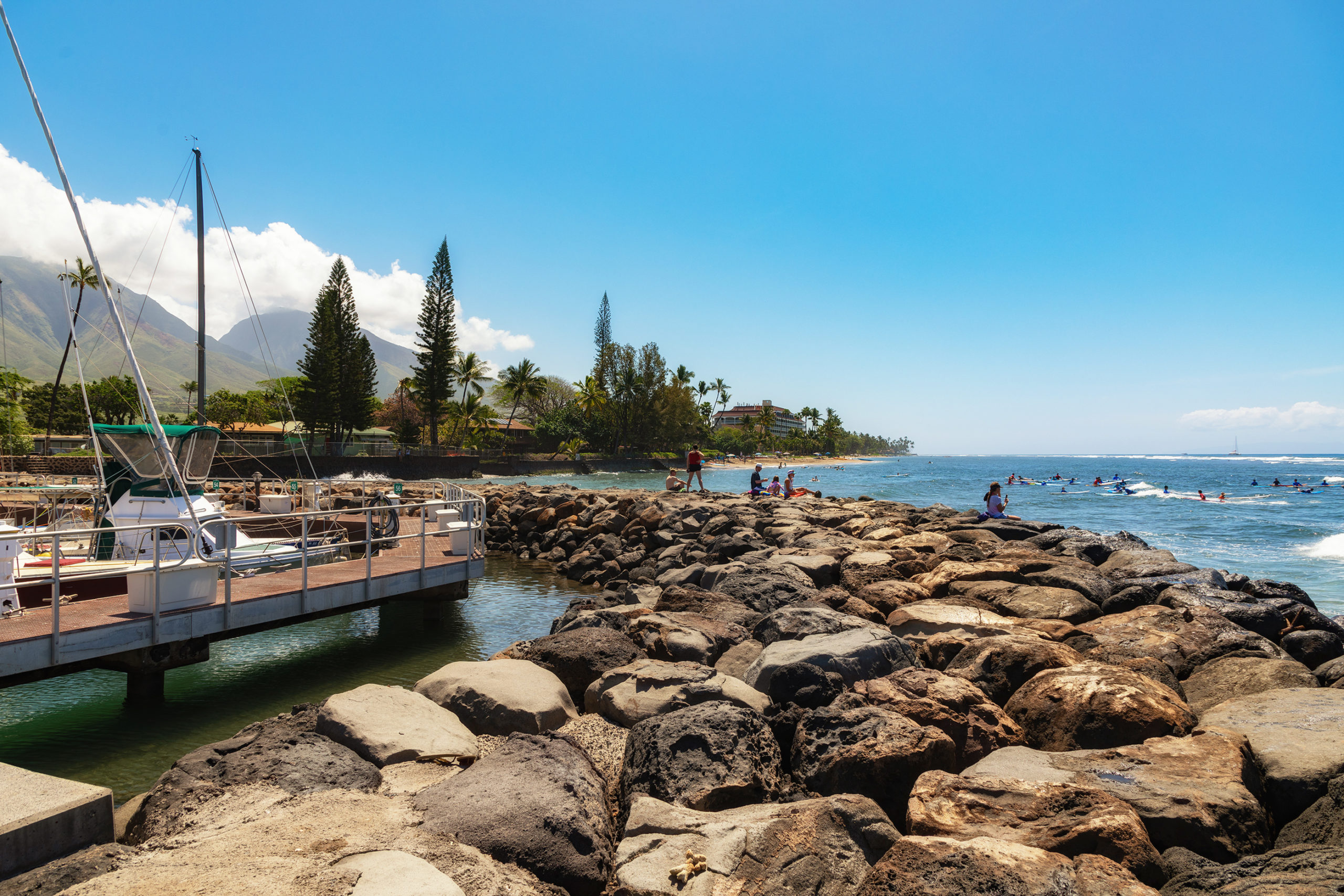 Once the playground of Hawaiian royalty, Makila Beach (also known as Breakwall), is the most liveliest beach in the Lahaina area that provides calm water for wading with small children and where most of the surf schools set out from. It is on the opposite side of the Harbor.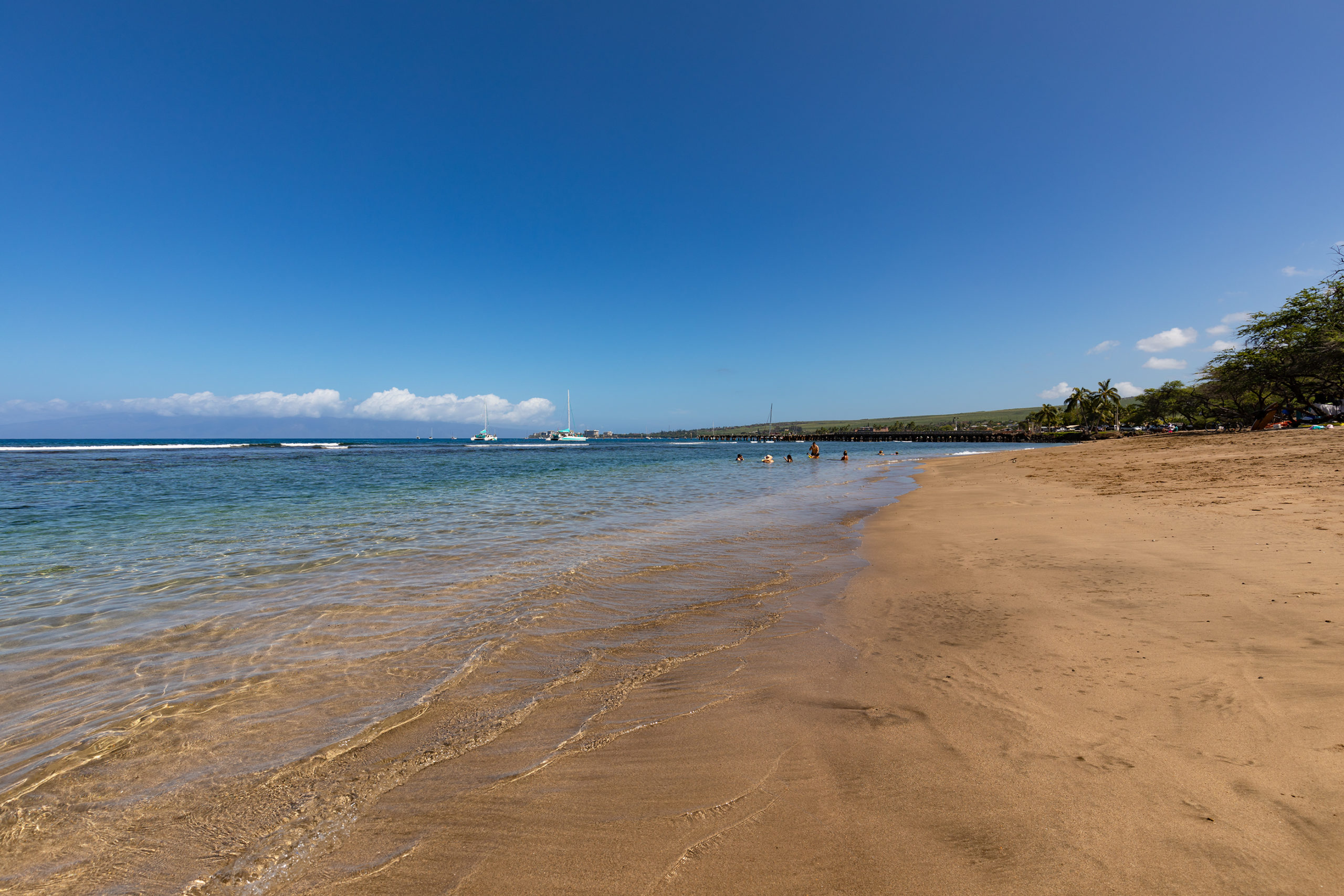 Baby Beach is a protected beach perfect for families, hence the name. There are limited restrooms and parking can be difficult, during the summer months.  The outer reef break is a long left and surfer's dream, especially for advanced long boards. The water are still calm    for children but challenging for parking.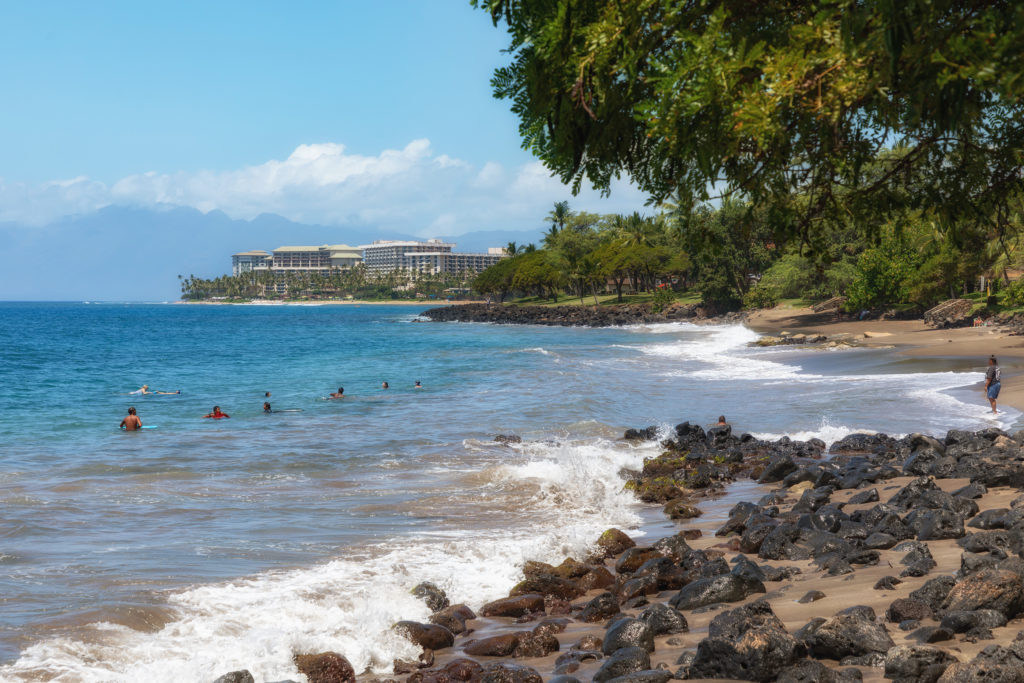 Off of Highway 30 northern tip of Lahaina Town, Waihikuli has a long beach path connecting up to Kaanapali, covered seating, showers, restrooms and lots of parking. The waters are ideal for fishing, swimming, or playing in the seasonal shore break.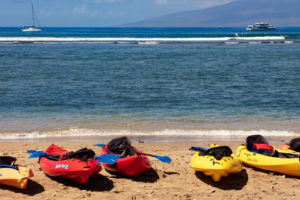 505 Front Street is in front of Lahaina Shores, Shopping area, and restaurants. Walk down the sandy stretch to Shark Pit or down to Breakwall to surf. Often you will see volleyball nets set up, families stand up paddling, and visitors and residents sun bathing. Limited access to restrooms but ample free parking.
Restaurants, Food and Dining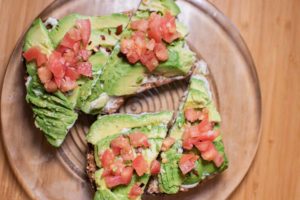 Lahaina location is temporarily closed due to the Lahaina Wildfires. To support the staff, please visit their Go […]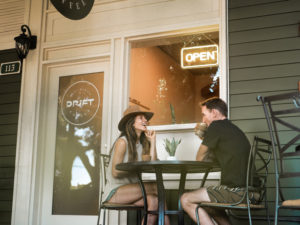 Closed due to the Lahaina Wildfires Drift Maui: A Gourmet Coffee Shop Lahaina, Maui Crafted with Love Maui […]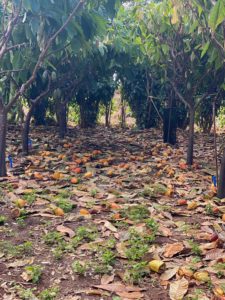 Maui Chocolate – The Destination for All Things Delicious! Lahaina, Maui Chocolate…do we need to say more? There […]
Travel and Transportation
The small airport, also known as JHM, is a regional private use airport, built in 1987, with a single runway and terminal and support facilities.
The main airport for Maui is OGG, or the Kahului Airport in the Central Maui Community.  Most flights coming from and to Maui arrive and depart from this airport.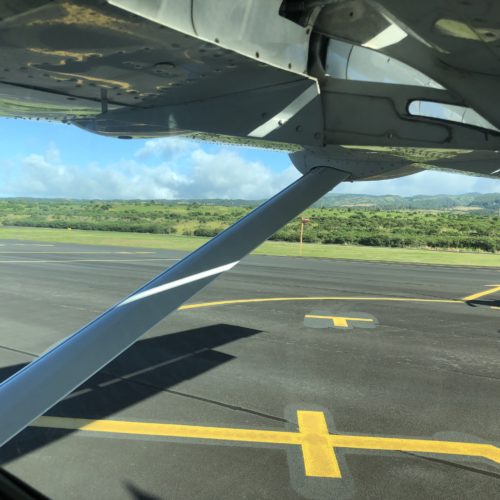 Kapalua Airport Kapalua, Maui Ready to island hop or explore different regions of Maui? Kapalua Airport makes travel […]
Ranked one of the "Top Ten Greatest Streets" by the American Planning Association, Front Street in Lahaina is a popular, lively destination with a wide range of stores, fine art galleries, bars and restaurants offering a broad variety of food and entertainment that line both sides of the oceanfront street, making it the hub of West Maui's night life.
Watch an aerial view video of Lahaina town here
Lahaina has gained quite a reputation with its long list of fine art galleries, including Village Galleries, one of Maui's oldest art galleries showcasing acclaimed local artists and the Old Jail Gallery run by the non-profit Lahaina Arts Society, with over 185 member artists.
There are also many other types of unique art in Lahaina, including ceramics, handcrafted woodwork and jewelry, as well as 'scrimshaw' - the whalers' art of carving directly on ivory.
New Local Eatery: Alchemy Maui Lahaina, Maui Alchemy Maui is a new hip Kombucha bar and restaurant in […]
West Side Bagel Ready for a mouthwatering original but not so traditional breakfast …  At Westside Bagel you […]
Featured Lahaina Communities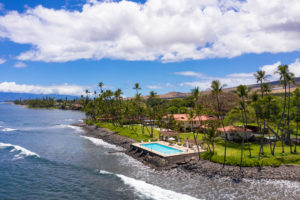 Puamana Maui amenities include: 3 Pools Tennis Court Security Gated Fitness Center Clubhouse Laundry 30 Acres Security Allows Short Term Vacation Rentals 1 / […]
Learn More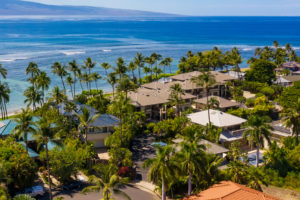 Puunoa Beach Estates, Maui amenities include: Oceanfront 10 units Pool Jacuzzi Built 1984 Baby Beach Lahaina Work. Play. Live. Come and explore our communities. […]
Learn More
Banyan Tree Park
After strolling down lively Front Street and in need of respite in the shade, at the Southern end is a famous park for visitors and kama'aina (locals) alike, hosting the largest Banyan Tree in the United States (and one of the most massive in the world), spanning 1.94 acres—over the length of a city block—and rising more than 60 feet in the air.
Lahaina Boat Harbor
Located in downtown Lahaina off of Front Street, behind the large banyan tree, the Lahaina Boat Harbor is one of the main boat harbors on Maui where 98% of all fishing charters and ocean activities disembark from, including some of the best sport fishing, sailing, diving and humpback whale watching in the World.The peak season for whale watching in Lahaina is January–March.
Lahaina Climate
In Lahaina, there are 7 comfortable months with high temperatures in the range of 70-85°. The most pleasant months of the year for Lahaina are January, February and March.
Very limited trades come through Lahaina and Air Conditioning is a must.
September is the hottest month for Lahaina with an average high temperature of 86.9°, which ranks it as warmer than most places in Hawaii. February has the coldest night time temperatures with an average of 64.4°.
Schools located near the Lahaina area include:
For more Information about Lahaina and the available real estate, Get in Contact with Living Maui Real Estate, LLC.
Come and explore Historic Lahaina, speak with Kimberly at Living Maui Real Estate on (808) 359-1161 and she will help you find the right home for you.
Work. Play. Live.
Featured Living Maui Real Estate Properties
Listing courtesy of Living Maui Real Estate LLC
Listing courtesy of Living Maui Real Estate LLC
Listing courtesy of Living Maui Real Estate LLC
Listing courtesy of Living Maui Real Estate LLC
Listing courtesy of Living Maui Real Estate LLC
Listing courtesy of Living Maui Real Estate LLC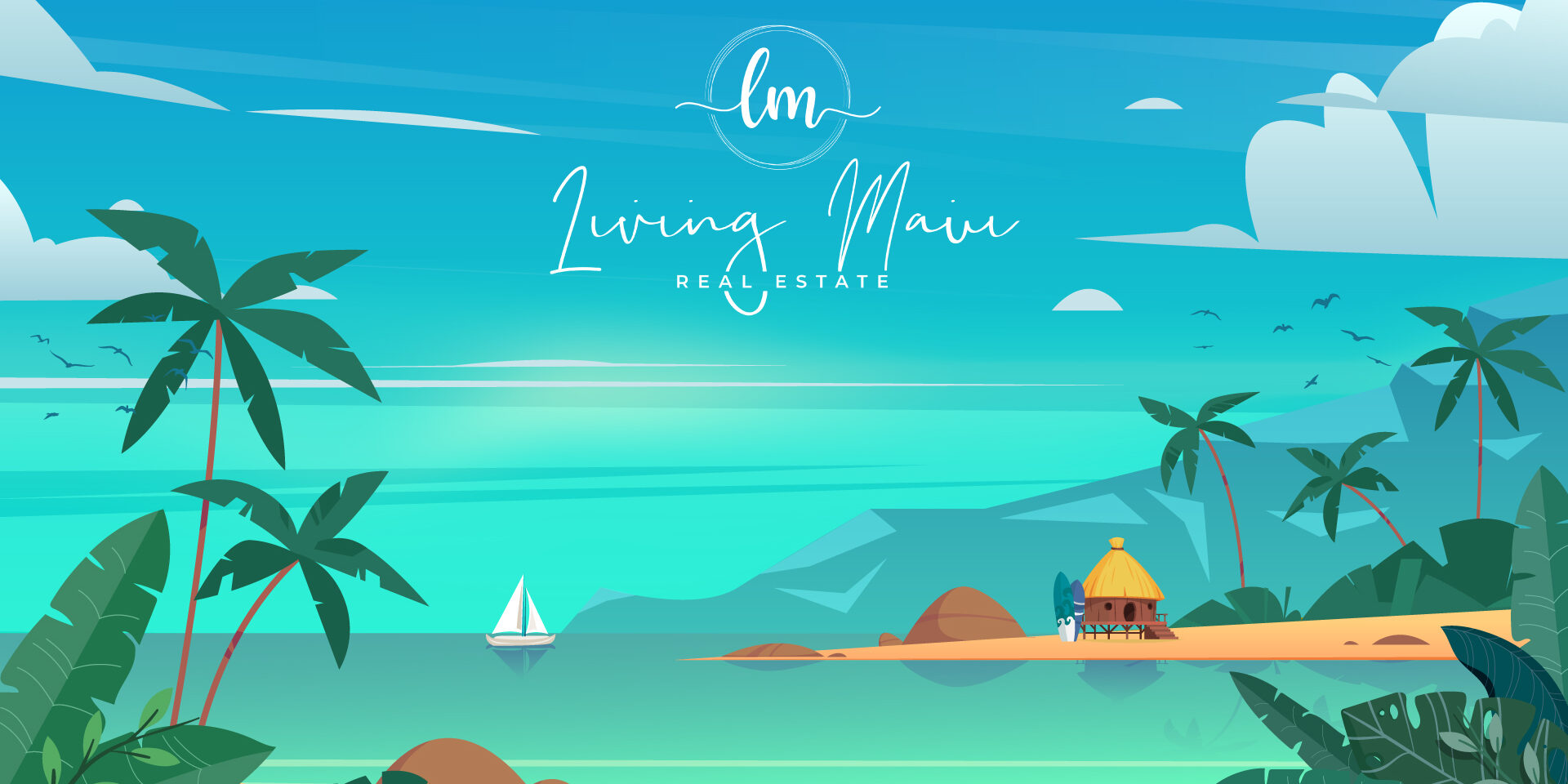 Find Your Dream Home Today!
Send us your email and Living Maui will send you monthly updates featuring all that the beautiful communities of Maui have to offer, including highlights of the best real estate on the island!